Are you a PS4 owner and you're having difficulty connecting online because of WS-37397-9 error? In this troubleshooting guide, we'll explain what this error means and how to fix it.
What happens when you have error code WS-37397-9 on your PS4?
Error code WS-37397-9 is usually a sign of a connection issue between your PS4 and Sony's PlayStation Network. Most of the time, the error is triggered when there's a server problem, like when the PSN is down, or undergoing maintenance.
The direct effects of having the error code WS-37397-9 on the PS4 includes the following:
PS4 unable to play online
player being unable to do online transactions on the PlayStation Store
player being unable to access his or her account information
download list becoming inaccessible
Remote Play not working
trophies being inaccessible
Causes for PS4 error WS-37397-9
Aside from PSN server issues, there can be other reasons for error code WS-37397-9. Let's check each of these causes briefly.
PSN is down.
Many cases of PS4 error WS-37397-9 are caused by PSN server issues. If you were able to use your PS4 normally before and the error only started showing recently, a server problem may be the main reason for it. All you have to do is to wait until the issue is fixed.
Home internet is not working.
If there's no server issues at all and everything in the PSN is online, the error may be caused by something else, like a glitch in your network.
WS-37397-9 can also be a connection error in your local network. This means that your PS4 may be getting the error because you lost your home internet connection, the network may be busy, or you have a slow connection problem.
ISP DNS server issues.
At times, the servers of your Internet Service Provider's Domain Name Service (DNS) may go down or not work properly. This may result in your devices being unable to open websites.
IP ban.
In some rare cases, error code WS-37397-9 may be a sign that your external IP address is blocked by Sony. This can happen if the ISP provided IP address was previously used by spammers, hackers, or associated with a malware.
Modded or corrupted software.
Running a modified or unofficial PS4 software usually prevents you from connecting to the PlayStation Network. If you recently modded your PS4 software, consider reverting it back to its official software version to get rid of the error.
In some instances, an unknown software glitch in the software may cause connection issues as well.
How to fix PS4 WS-37397-9 error (easy solutions)
There are multiple possible solutions that you can try to fix WS-37397-9 error code. Learn what you can do below.
Check the PSN server status.
The PlayStation Network may encounter technical issues sometimes. If you are getting the WS-37397-9 error code out of the blue, make sure that you check if there's an issue with the PSN services in your region.
You can verify the server status of the PSN using your PS4 or by going to the official PSN server status page.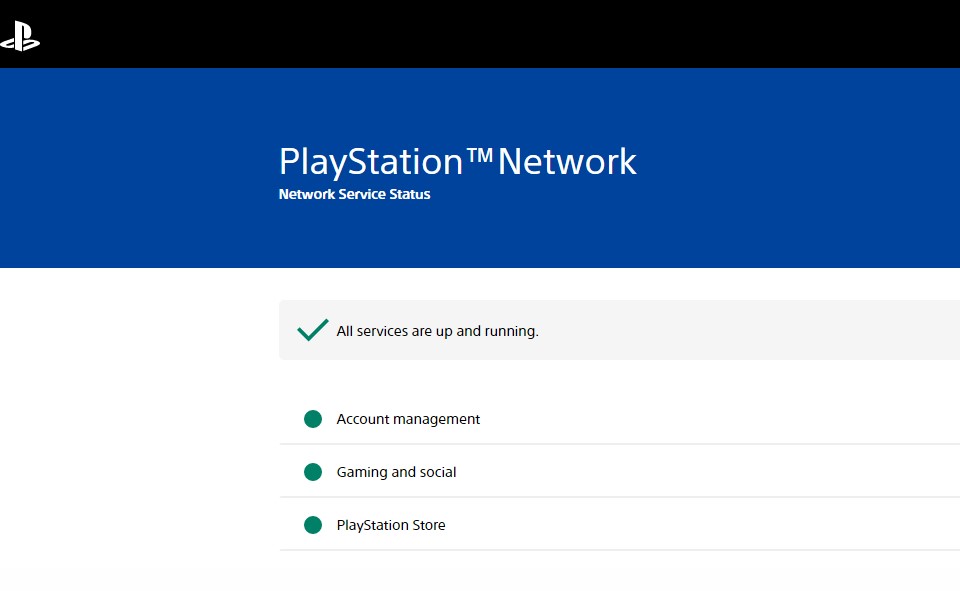 To view the PSN Services status on your PS4:
Go to the PS4 Home screen.
Select Settings.
Select Network.
Select View Status of PlayStation Network Services.
You can also visit the PlayStation website to check on the PSN server status:
https://status.playstation.com/
Install system software updates.
Whether you are experiencing any issue or not, it's always recommended that you update your PS4 software. While this may not seem a big deal for those you constantly connect their console to the internet, people who only play offline or has limited access to the internet may not be able to do so.
If you can't regularly update your console via the internet, we suggest that you try to update your PS4 manually.
Troubleshoot your home network.
When it comes to fixing PS4 connection errors, it's also important that you see to it that you take care of possible problems coming from your own network.
If you have another device, try to check if your internet connection works just fine. If you have Remote Play setup before, try to see if you can use it right now. If that works normally, the problem may be coming from your PS4's software and there's likely no network issue at all.
If you have multiple devices sharing your internet connection at home, make sure that your PS4 is not having difficulty connecting to PSN servers due to slow connection or low bandwidth. Try running a network speedtest to see if there's any indicated network issue, or if your download and upload speeds are way too low.
If you think that the download and upload speeds are slow, try disconnecting other devices from your wifi or network and see if that will fix the problem.
Sometimes, doing the simple router power cycle can also fix network issues. Just turn the router off and unplug it from the power source for 30 seconds. Afterwards, turn it back on and see if the error is gone.
Change DNS settings.
In case there's a problem with the DNS servers of your ISP, you can also change the DNS settings in your PS4. To do that, follow these steps:
Go to your PS4 Home screen.
Go to Settings.
Go to Network.
Select Set Up Internet connection.
If you want to go with cable, select Use LAN Cable, otherwise choose Use Wi-Fi.
Make sure you select the Custom network creation mode. Otherwise, the method won't be possible.
Select Automatic.
Under DHCP Host Name, make sure you select Do Not Specify.
Under DNS Settings, select Manual.
You will be prompted to insert the Primary and Secondary DNS.
Rebuild your PS4 Database.
Another solution that you should try is to reorganize cluttered files in the system. If your PS4 has been around for years, past installations, reinstallations, or deletion of files may have messed up the system in general. To get rid of the clutter, you can try to do the Rebuild Database option in Safe Mode.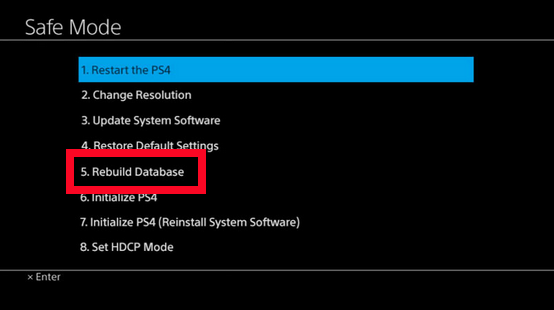 Here's how to do that:
Turn off the PS4 completely.
When the device is off, press and hold the Power button. Release it after you've heard two beeps: one when you initially press, and another about seven seconds later.
Once the PS4 boots into "Safe Mode," connect a DualShock 4 controller to your PS4 with a USB cable and press the PS button.
Select the option "Rebuild Database".
Wait for the process to complete then restart the PS4.
Use a VPN.
A more serious reason for WS-37397-9 error can be an IP ban on Sony's end. Typical residential internet users receive a random external IP address from their ISP. If the IP address you've been given right now was previously flagged by Sony's systems because it's been associated with spam, used by a hacker, or linked to a malicious software or virus, your PS4 will be unable to connect to the PSN at all.
To know if the reason for WS-37397-9 error is due to an IP ban, you need to contact the PlayStation support team.
If you are positive that you have a blocked IP, you can go around the ban by using a Virtual Private Network or VPN. Some VPNs may be free but they may be slow, full of ads, or risky. Using a paid VPN won't guarantee that you'll have a fast connection or safe online experience either. However, if you want to try a VPN, make sure that your router supports it since you need to change some settings for it to work. Refer to the router documentation or contact the router vendor for help regarding this matter.
Contact your ISP.
Another way to get rid of a blocked IP address is to ask your Internet Service Provider on how to do it. They may suggest that you turn off your router for a certain amount of time to force their system to give you a new IP address, while some other ISPs may do the change remotely.
Alternatively, you can ask your ISP to give you a static IP address, which is usually not free.
Whatever method you use, make sure to mention to them that Sony has blocked your IP address from their system.
Other interesting articles:
Visit our TheDroidGuy Youtube Channel for more troubleshooting videos and tutorials.