Some PS5 owners have reached out to us regarding CE-110538-8 error. The said error also typically comes with a message that says "Failed to read Blu-ray disc." If you are experiencing this problem, learn what you can do about it by reading this troubleshooting guide.
What does CE-110538-8 error code mean?
CE-110538-8 error means that your PS5 has stopped reading a disc, or is unable to read a Blu-ray disc. Most people who experienced this error code said that they were trying to insert a game or movie disc.
Causes of CE-110538-8 error
The possible causes for this error can range from a simple dirty disc to a more serious disc drive malfunction.
Blu-ray disc is dirty, scratched, or cracked.
If you are getting the CE-110538-8 error whenever you are trying play a game or Blu-ray movie disc, it's likely not a big thing. For most cases we've come across so far, the primary cause is as as simple as smudges on the surface of the disc.
In some instances, too many scratches may result to this error although a crack on the disc can also be the sole reason.
Disc is not properly inserted.
If the disc does not sit properly on the disc tray, your PS5 may start reading it but then returns the error message "Failed to read Blu-ray disc." or this error code.
Random PS5 software glitch.
There were reports that reached us from a handful of PS5 users that this same error shows up spontaneously while the console is reading a disc or in the middle of a game. The error was resolved though after a factory reset so it's possible that there may also be a possibility that certain PS5 systems may encounter random software issues that can trigger this error.
Hardware malfunction.
For those unlucky enough to have gotten a defective PS5, this error may also be a clear reminder of a possibility of disc reader failure. This problem is not new and definitely not unique to the PS5. Older generation of gaming consoles from both Sony and Microsoft suffers from a lot of mechanical issues with game disc readers.
You'll know if there's a problem with your hardware if the console is unable to read any disc at all.
How to fix PS5 CE-110538-8 error
To fix CE-110538-8 error, you'll need to perform a number of troubleshooting steps and solutions. Before you do anything, make sure that you install any available firmware update.
These are the things that you can try:
Ensure Blu-ray disc is clean.
Majority of people who get this error most likely have to do a simple solution: clean their game disc or Blu-ray disc. Make sure that you check for smudges, dirt, or fingerprint on the surface of the disc before inserting it.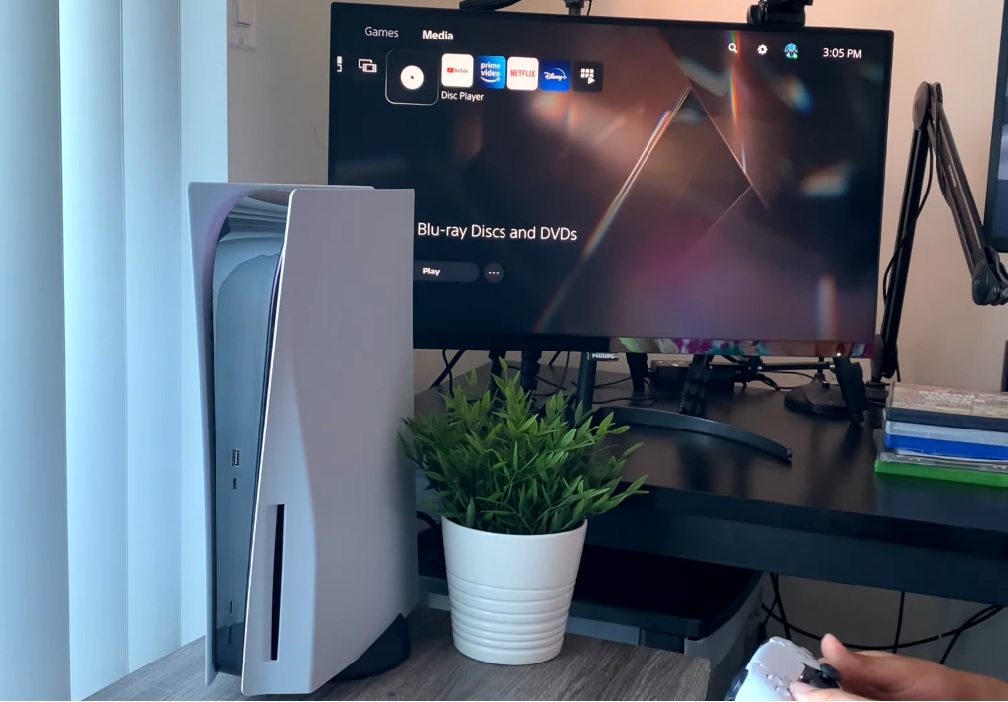 If cleaning the disc is necessary, try using a clean, microfiber cloth. If that's not available, any clean, soft cloth is fine. Just be sure to handle the disc at the edges to avoid leaving finger marks or prints once you've cleaned it up.
Check for scratches or cracks on the disc.
Another important check that you can do is to make sure that disc is not cracked. If it is, this can be the reason for your problem.
Most of the time, your PlayStation 5 should be able to read discs with minor scratches on them. However, if the disc you're trying to play keeps returning the same error and it has lots of scratches, you may need to replace it with a new one.
There's no effective way to remove scratches or cracks as they are considered physical damage.
Insert the disc properly.
If you're new to the PlayStation 5, you may not be inserting the disc properly. This can happen if you position the console horizontally as any new user may find it confusing which side of the disc should face downwards.
The good thing is, your PS5 is designed to automatically eject the disc if it detects that it's been inserted incorrectly. However, if yours does not do so and instead returns an error message like "Unrecognized Disc," "Cannot recognize the disc" or a certain error code, all you have to do is manually eject the disc and reinsert it properly.
Power cycle your PlayStation 5 console.
Refreshing the system may a clear minor bug or glitch that causes the console to not read your Blu-ray movie or game disc. To do that, simply turn the PS5 off normally, unplug it from the power source for 30 seconds, then start it back up.
Restart to Safe Mode and Reset.
In case there's a problem with the system software that a reboot can't fix, you can also run the console on Safe Mode and reset it.
To restart it to safe mode, follow these steps:
Shut down the PS5 normally by pressing the Power button.
After the system is fully shut down, press and hold the Power button for a few moments. Release the Power button after you hear the second beep — one beep will sound when you first press, and another seven seconds later.
Connect the controller with the USB cable and press the PS button on the controller.
Once the PS5 has entered Safe Mode, there will be seven options for you. Pick the number 6 option from the list — Reset PS5.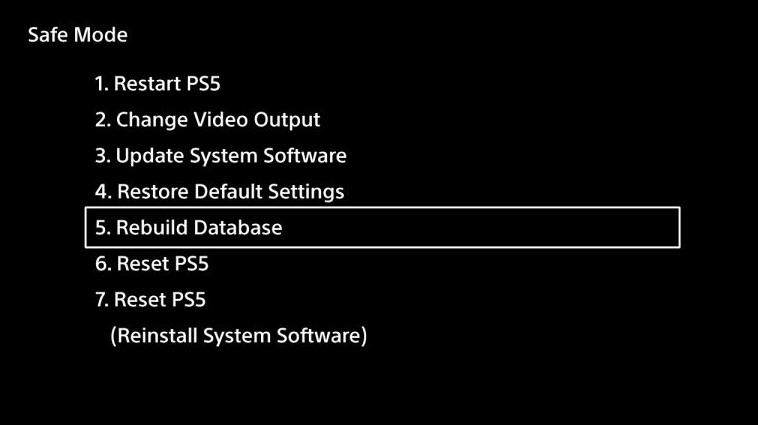 Get help from Sony.
If your PlayStation 5 is still having difficulty reading a Blu-ray disc or a certain game disc, try to confirm if you have a disc reader problem by trying another game disc. If multiple game discs return the same CE-110538-8 error code, or has a similar issue, you can assume that you have a broken PS5. 
While in this state, all your digital contents should still be accessible so you can continue playing with those games or opening apps. However, if you want a permanent fix for the disc reader, you must let Sony repair or replace the console for you.
Visit your nearest Sony Service Center, or contact PlayStation support in their website.
Other interesting articles:
Visit our TheDroidGuy Youtube Channel for more troubleshooting videos and tutorials.