One of the several software update issues in a PS4 console is SU-41333-4 error. It usually comes with "The USB storage device is not connected. (SU-41333-4)." message and keeps the system on Safe Mode only. 
If you can't use your console because of this error and you have no idea how to fix it, this guide should help.
What is PS4 SU-41333-4 error?
Error SU-41333-4 is an indication that your PS4 cannot boot up properly due to a corrupted software. This may come up if a software update has not been installed properly to the system. This is a serious error that requires attention as it can potentially render the system unusable.
For some users, they may become stuck in safe mode with this error.
What are the causes for PS4 SU-41333-4 error?
There are several reasons for PS4 error SU-41333-4. Let's take a look at each of them below.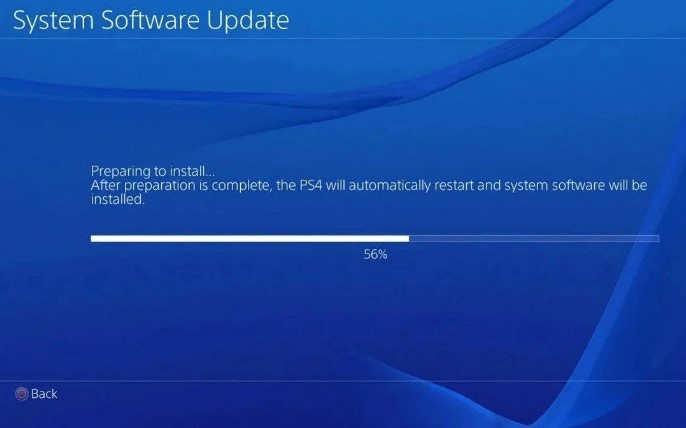 Update file is corrupted.
Error SU-41333-4 may occur if your PS4 encounters a problem during the installation of the system software update. This can be due to a corrupted update file in your USB storage device, or when the installation was stopped all of a sudden, like when you turn off your console, or when the power suddenly cuts off.
USB storage device malfunction.
Another reason why you may encounter a PS4 error SU-41333-4 can be issues with your USB storage device. You need to make sure that you have the latest installation file stored in the device as well as ensure that the device itself is not defective.
In some cases, the PS4 error SU-41333-4 may happen because the USB device is not connected properly to the console.
System software issues.
The current state of your PlayStation 4 software may also prevent the installation of the latest system update. We've seen this happen to some PS4 consoles running a modded or unofficial software. Some jailbroken PS4s may block official system updates from being installed.
If you have a modded PS4 and it keeps showing the SU-41333-4 error code, try to revert the software to its official version.
HDD malfunction.
Some few PS4 users may get SU-41333-4 error code due to issues with their hard disc drive. This is often encountered in day one consoles or old PS4 systems. Mechanical hard drives can't run forever so malfunctions may have a high chance of happening.
How to fix PS4 SU-41333-4 error?
PS4 error code SU-41333-4 may happen because of multiple causes and there's a need to perform a set of troubleshooting steps to fix every case. There's no universal solution for every occurrence of this error.
One of the following solutions should help you deal with this error code on your PS4 console.
Check PSN server status and update over the internet.
Because this error code usually happens when trying a PS4 update using a USB drive, the first thing that you can do is to see if you can update the system software over the internet instead. Before you do so, make sure to check for any on-going PlayStation Network issues by visiting the official PSN server status page using your phone or computer:
https://status.playstation.com/
Once you've confirmed that there are no on-going issues with the PSN at all, try to connect your PS4 to the router via Ethernet and update it.
Reboot your PS4.
A simple yet sometimes effective way to fix system software update issues is by restarting your console. To do that, just turn it off normally, unplug it from the power source for 30 seconds, and turn it back on.
Unplug and replug your USB storage device.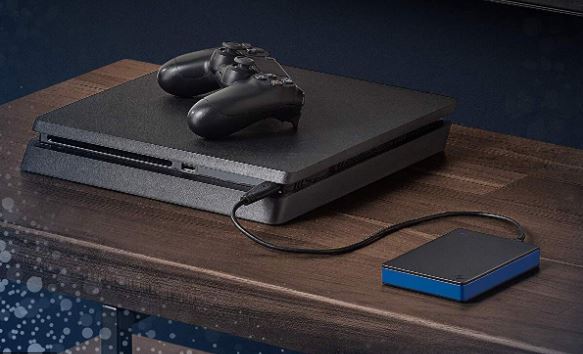 System software update installation may be interrupted due to random read errors in your USB drive, or if your USB storage device is not properly connected to the PS4 port.
Try to turn off your PS4 and unplug the USB drive from it. Then, make sure to check the USB port for dirt, lint, or foreign objects. Sometimes, any of these things can block the USB drive and may prevent your console from reading the installation files in your USB storage device.
After checking the USB port, connect a USB device back in before turning the console back on.
Check USB drive for errors.
If your PS4 still won't install the system software update at this point, you must ensure that the USB drive you're using is actually working normally. To do that, we suggest that you format your USB storage device in either FAT32 or ExFAT format as these are the only formats that your PS4 can recognize. If your USB device is using the NTFS format, which is the default Windows OS format, your PS4 will fail to update.
Also read: How To Do An Offline Update On Your PS4 | USB Manual Update
Use Rebuild Database option.
In case the cause of your problem is due to a corrupted hard drive, the next good thing that you can do is to perform a highly recommended solution called Rebuild Database. This can help if your PS4 is stuck on Safe Mode and showing this error.
Initialize your PS4.
Another possible solution to this error when you can't get your PS4 out of Safe Mode is to reinstall the system software. When in Safe Mode, simply select Option 7 (Reinstall System Software).
Check the hard drive.
If you are still having an issue updating at this time, the cause of the problem may be the hard disc drive. We suggest that you take out the current hard drive and replace it with a new one.
Keep in mind that there's no guarantee if this suggestion will work on your case. For all we know, there may be a deeper reason why the error happen on your console.
If you are hesitant to get a new hard drive, you can visit your nearest Sony Service Center or Store and set up a repair appointment instead. This way, you can get the assurance that a professional will look into the issue.
IMPORTANT: Removing the internal hard disc drive of your console will void the standard warranty. Be sure to only do this step if you are desperate and has exhausted all solutions in this guide.
Other interesting articles:
Visit our TheDroidGuy Youtube Channel for more troubleshooting videos and tutorials.