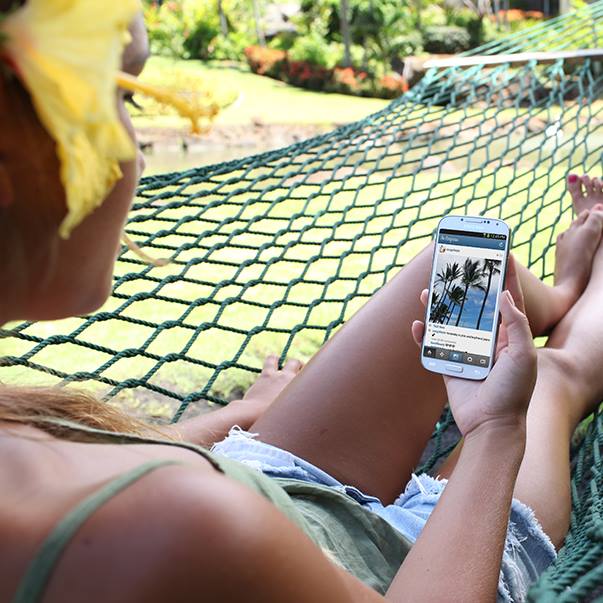 Welcome to another post that provides answers to some of the power-related problems on #Samsung #GalaxyS4. Below are the specific issues discussed:
If you are looking for solutions to your own #Android issue, you can contact us by using the link provided at the bottom of this page.
---
Problem #1: Galaxy S4 does not charge
With the beginning to this billing cycle, the 28th of October, my phone gained a harsh lag. When I send texts, it sits and says that it's always trying to send. Some go through without any notification to me very late. And I don't receive texts until way later than when they are sent. When I have it charging on the computer at work with a USB cord, the phone doesn't pop up as a detected device on the computer anymore. My phone is slow when I do anything on it. It won't lock/unlock when I want it to most of the time. And it won't hold a charge. I have turned it off then back on again, restarted the phone, pulled the battery for longer than 10 seconds, I made sure it had all of the updates it needed, I tried to do the whole dialing *228 deal, and I have made sure that I didn't have anything extra on that I'm not using (unless I guess it is running in the background somehow). I am taking it into the US Cellular store tonight in hopes of fixing this issue, but any suggestions would be amazing! Thank you bunches! — Brittany
Solution: Hi Brittany. We can see that you have two main concerns here — SMS delay and power-related issues. The first one may be resolved by making sure that the messaging app on your phone is working fine. These are the potential solutions that you can try:
Refresh app cache and data
Many issues can sometimes be resolved by doing this step. It's not hard to do and does not require advanced Android knowledge. Apps may stop working properly if its cache has become outdated or corrupted. Deleting the existing cache and forcing the phone to create one afterwards is often an easy fix.
Wiping an app's data is the virtual equivalent of re-installing it. This means that you will lose all information associated with that app if you delete its data. Since we will be working with your messaging app, we recommend that you create a backup of your important text messages if you want to keep them later. Try to Google what app can you use to back them up. Now, here are the steps to delete an app's cache and data:
Go to Settings.
Proceed to Applications.
Select Manage Applications.
Tap the All tab.
Choose the Messaging app you are having problems with.
From there, you will see the Clear Cache and Clear Data buttons.
Delete the cache partition
If wiping the app's cache and data won't fix the text delay problem, consider deleting the phone's cache instead. Also known as system cache, the cache partition is a repository of temporary files used by the system to load apps quickly. If this cache gets corrupted just like an app cache, some apps may not work normally. If you haven't tried this solution before, simply follow these steps:
Turn off the Galaxy S4 completely.
Press and hold the Volume Up and the Home keys together, then press and hold the Power key.
When the S4 vibrates, release both the Home and Power keys but continue holding the Volume Up key.
When the Android System Recovery shows on the screen, release the Volume Up key.
Using the Volume Down key, highlight the option 'wipe cache partition' and press the Power key to select it.
When the wiping of the cache partition is finished, highlight 'Reboot system now' and hit the power key.
Re-install the app
If the problem persists after doing the tasks above, try to manually delete and re-install the app in question. If this won't fix it either, the most likely cause must not be on your phone but on the network side. Make sure to let your service provider know about the delay so they can give you first hand support.
If the battery is okay, the next potential solution will be doing a factory reset. The aim of this solution is to eliminate possible firmware issues that might affect power management function. This will erase everything on your phone's internal storage so make sure to create a copy of your personal data before you proceed.
The second main concern (power-related issue), just like the first, can be caused by a few other things so your first task is to identify the true reason for it. The first logical step is to try using another battery. If the phone is about or over a year old, there's a good chance that the battery may have simply lost the capacity to keep a charge. Here are the steps to do it:
Turn off the Galaxy S4 completely.
Press and hold the Volume Up and the Home keys together, then press and hold the Power key.
When the S4 vibrates, release both the Home and Power keys but continue holding the Volume Up key.
When the Android System Recovery shows on the screen, release the Volume Up key.
Using the Volume Down key, highlight 'wipe data / factory reset' and press the Power key to select it.
Now highlight 'Yes — delete all user data' using the Volume Down key and press the Power key to begin the reset.
When the master reset is complete, highlight 'Reboot system now' and hit the Power key.
The S4 will restart but it will be longer than usual. When it reaches the Home screen, then begin your setup.
As mentioned, factory reset hopes to clear software errors only. If nothing seems to work after doing it, the main reason may be hardware in nature. Unfortunately, our blog does not provide hardware diagnostic tips. If you don't want go through the hassle of troubleshooting the hardware, have a professional do it for you. Better still, simply ask for a replacement from your carrier (if possible).
Problem #2: USB port issue on Galaxy S4
Hey i have a S4. it's rooted running on Lollipop. It was working perfectly fine but however now i am having a problem with my usb. My phone charges perfectly but when i try to connect my phone to a computer it says 'USB not recognized', but when i connect other Samsung phones my computer shows them.
Moreover the usb symbol that used to show up on the left hand side of the notification bar also does not show up.
When i hard reset my phone for a couple of minutes it works fine but after a while it automatically gets disconnected and never connects again. I don't know whether it is a hardware problem or a software one. I hope you will help in. Is it because of root access or anything like that? Also, i can't flash official software through ODIN due to this problem please help me.
Looking forward to hear from you! — Amish
Solution: Hi Amish. If your phone is rooted, there are two things that you can do to know if the issue is due to a software problem. The first one is by doing a factory reset to wipe out possible firmware errors. Hopefully, once you've done that you will now be able to flash a new ROM (custom or stock). If USB connection to PC continues after a factory reset, the charging port may have become defective over time. Make sure to have it checked.
Problem #3: Power Sharing app on Galaxy S4 keeps popping up
Troubleshooting: Samsung developed an app called Power Sharing, which can turn your Samsung device into a power bank using a special cable. As mentioned in the notice, you will be able to control how much power is transferred by using the app, so if you're not into sharing your S4's power, there's no use for this app. While it's a Samsung app, it's still considered a third-party as it didn't come pre-installed on the device. That said, you can uninstall it from your phone to prevent this notice from popping up in the future.
    From any Home screen, tap the Menu key.
    Tap Settings.
    Tap the More tab.
    Tap Application manager.
    Swipe left or right to go to the All tab.
    Scroll to and tap Power Sharing.
    Tap Uninstall.
I did this for my problem, it's doing this but when I got to the application manager and all tab there is no Power Sharing app. It also keeps saying the dock is connected on and off when I'm trying to charge it. — Amber
Solution: Hi Amber. If you can't find Power Sharing app under All tab, that means that it's not installed on your phone. The popup message may be triggered by an entirely separate app. Try booting the phone in safe mode for a couple of days to see if the issue will occur. If it doesn't that means that one of your third party applications may be to blame. These are the steps to boot your S4 in safe mode:
Turn the device off completely.
Press and hold the Power button.
Once the Samsung Galaxy S4 logo appears on the screen, release the Power button.
As soon as you release the Power button, press and hold the Volume Down key.
Continue holding the Volume Down key until the phone has completed the reboot process.
If you can read 'Safe Mode' at the bottom left corner of the screen, release the Volume Down key.  Otherwise, repeat the process until you can boot the phone to Safe Mode.
Running in safe mode may not yield any results or point you to the problem app. Another good way to fix this problem is by disabling Samsung apps on your phone. Like booting in safe mode, disabling Samsung apps is more of a trial-and-error solution rather than a surefire way to fix the issue. If nothing works after that, consider performing a factory reset so you can be sure that the firmware is clean.
Problem #4: Defective power button on Galaxy S4
My power button is too sensitive like when I barely touch it without pressing it it turns off. I have had this problem before with my Galaxy S4 but they other tines it just stopped in 1 or 2 days this time its not its been like a week. Which really sucks so now I have an uncomfortable texting position because I don't want to barely touch the power button and have my phone go off its really annoying  and when I actually press the button it gives me the option of turning on airplane mode and restarting like you would when holding the power button. and if I do barely touch the power button sometimes it will just glitch up and my phone will power off.  Please help me I barely touch the power button without pressing it all the way and it turns off! Help me please!!!! — Quade
Solution: Hi Quade. As much as we would like to help you, the issue appears hardware in nature. As we have said above, this blog does not give hardware troubleshooting and diagnostics. Make sure that you have the defective button is checked by a professional.
If you want to fix the button yourself though, try to Google the specific steps on how to do it. There are a number of sites that offer step-by-step instructions on how to replace the power button of an S4.
Problem #5: Galaxy S4 no longer powers on after it was disconnected from the charger
I was charging my phone earlier today and while I was using it I unplugged it from the charger because I was about to leave the house and as soon as I disconnected it from the charger it shut itself off and won't turn on since. It's been several hours now since it did it. This also happened the night before and so I put it on the charger thinking maybe it had died and it randomly turned back on about an hour or more later. However that isn't working this time around.  — Haley
Solution: Hi Haley. Please refer to the suggestions we give to others above. If the basic troubleshooting for software won't work, make sure to  test another battery.
---
Engage with us
If you are one of the users who encounters a problem with your device, let us know. We offer solutions for Android-related problems for free so if you have an issue with your Android device, simply fill in the short questionnaire in this link and we will try to publish our answers in the next posts. We cannot guarantee a quick response so if your issue is time sensitive, please find another way to resolve your problem. 
When describing your issue, please be as detailed as possible so we can easily pinpoint a relevant solution. If you can, kindly include the exact error messages you are getting to give us an idea where to start. If you have already tried some troubleshooting steps before emailing us, make sure to mention them so we can skip them in our answers.
If you find this post helpful, please help us by spreading the word to your friends. TheDroidGuy has social network presence as well so you may want to interact with our community in our Facebook and Google+ pages.