We've been getting reports of many PS4 users experiencing the dreaded CE-34878-0 error when playing Outriders. If you are in the same situation, this troubleshooting guide will help you deal with this problem.
What does CE-34878-0 error mean?
CE-34878-0 is a generic PS4 error that indicates that an application or game has crashed or stopped working unexpectedly. If you're getting the error code CE-34878-0 when playing Outriders only, it's likely due to a random bug, corrupted saved game, or a software issue.
However, if the CE-34878-0 appears right after your PS4 loads or restarts, or when loading any application, it may be something else entirely, such as a bad hard drive.
Causes of PS4 CE-34878-0 error
Below are the possible reasons for PS4 error code CE-34878-0.
Game or software bug.
Some PS4 errors are triggered at random. Some players may experience the PS4 error code CE-34878-0 due to the unique software environment of your console. Random bugs may come and go and there's actually no direct way to know where the problem lies.
Game or software is not up-to-date.
If your PlayStation 4 is not running the latest game or system software, random bugs and persistent glitch may occur. Make sure that you update your PS4 completely, which means checking for updates for all applications, games, and software.
Game files are corrupted.
Another reason why Outriders may be crashing on your PS4 and showing the error code CE-34878-0 is corrupted game files. Bad saved data or game files may sometimes occur due to your database becoming corrupted. To fix the problem, you should try to do the Rebuild Database option in Safe Mode.
At other times, the problem may lie deep within the software and a full factory reset may be required to fix the error CE-34878-0.
PS camera bug.
If you're using the PlayStation 4 Camera, it's possible that the error CE-34878-0 may be caused by a bug in the Face Recognition feature. This is a known issue with the PlayStation 4 for some time now.
Broken HDD (hard disk drive).
For those who are using the first generation PS4, it's possible that the cause of your error code CE-34878-0 may be a bad HDD or hard disk drive. Hard drives or HDD can't run forever as they have a mechanical component. Over time, your PS4 HDD may suffer from wear and tear and eventually die a natural death. Although today's hard drives are rated to run for years, there are many other factors that can come into play when talking about the longevity of your storage device.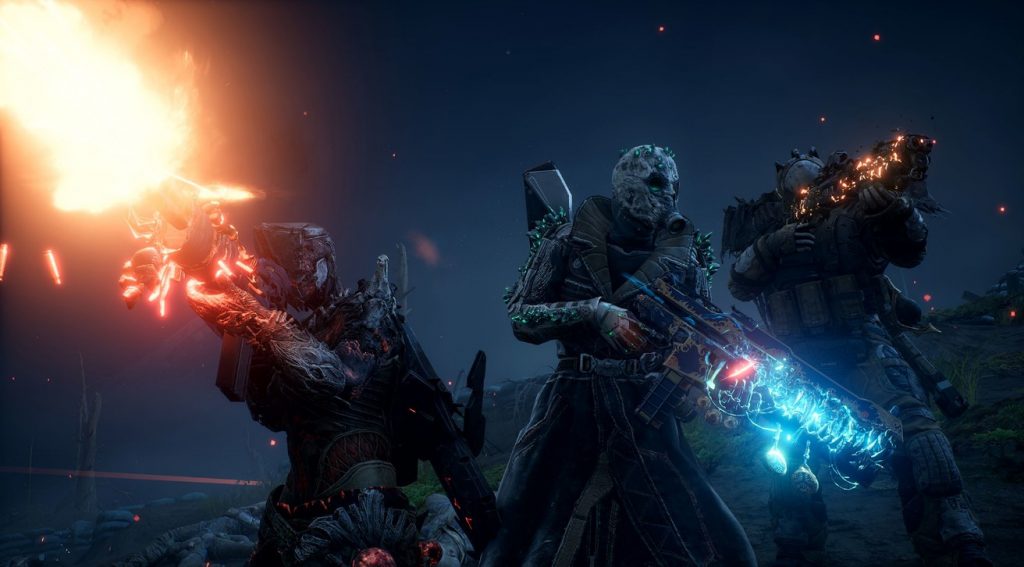 How to fix PS4 CE-34878-0 error?
We've compiled a list of fixes if you're getting the error code CE-34878-0 on Outriders. Let's check each of these solutions below.
Solution #1: Restart Outriders.
Refreshing the game may help randomly triggered CE-34878-0 error. Sometimes, all it takes to get rid of an error is to close the game and run it again.
Solution #2: Power cycle the console.
If a game refresh won't help, you should then try to reboot PS4 instead. Turn off the console normally, unplug it from the power source for 30 seconds, and turn it back on again.
Solution #3: Install updates.
If you mainly use your PS4 to play games offline, be sure that you check for game updates and system software updates from time to time.
Updates not just bring new changes and improvements but also fixes for known bugs.
If you can't connect your PS4 to the internet for whatever reason, you can try to update offline.
Solution #4: Disable Face Recognition.
If you are using a PlayStation Camera, turning off one key feature may solve the CE-34878-0 error. Here's what you need to do:
Go to your PlayStation Home screen.
Select Settings.
Select User.
Select Login Settings.
Uncheck Enable Face Recognition.
Solution #5: Rebuild Database.
To fix possible issues with corrupted game files or saved data, you can start by rebuilding your PS4 database.
Solution #6: Reinstall Outriders.
If the game continues to crash at this point, the next move that you want to do is to delete and reinstall it.
Solution #7: Initialize PS4.
This solution is also known as factory reset. As the name suggests, this one requires that you wipe the console to return its software environment to factory settings. To do that, you'll have to restart the PS4 to Safe Mode and select the Initialize PS4 option.
Solution #8: Check the hard drive.
If the Playstation console still crashes after a factory reset, the likely reason for your CE-34878-0 error may be the HDD. Since the Initialize PS4 option already involves reformatting the HDD, there's no need to manually reformat the hard drive again.
At this point, you'll want to see if replacing the hard drive will fix the error. A hard drive replacement is not easy for an average user so if you can't do it, you want to get help from a professional.
Alternatively, you can try to contact Sony to see if you can send your console for repair.
OTHER INTERESTING ARTICLES:
Visit our TheDroidGuy Youtube Channel for more troubleshooting videos and tutorials.