If you are interested in fast action driving/racing type of games, one of the best games that you can play today is the Need For Speed Heat. Also called NFS Heat, this game, developed by Ghost Games, is one of the premiere games in its genre and even in the series. Although it's already been a while since its release, it continues to be a go to game for millions who love the Need For Speed series. But just like any other game, Need For Speed Heat comes with the usual dose of problems and many players are reporting that the game is crashing on them.
In today's troubleshooting guide, we'll give you the solutions to try if you are experiencing crashing issues with this game.
Reasons why Need For Speed Heat crashes
If your Need For Speed Heat game is crashing, it can be caused by one of the following causes:
Hardware limitation.
If Need For Speed Heat keeps crashing, or won't even launch at all, it may be because your PC does not have the required specifications to run it. You have to make sure that your computer meets the following requirements:
OS: Windows 10
Processor (AMD): FX-6350 or Equivalent
Processor (Intel): Core i5-3570 or Equivalent
Memory (RAM): 8 GB
Graphics card (AMD): Radeon 7970/Radeon R9 280x or Equivalent
Graphics card (NVIDIA): GeForce GTX 760 or Equivalent
DirectX: 11 Compatible video card or equivalent
Sometimes, even if the game installs properly, it may refuse to load if the graphics card is not up to specifications.
Game files are damaged.
Some games crashes may occur if certain game data or files are damaged. This can happen if your PC is interrupted while it's trying to save the game progress, or when your PC is powered down when it's installing an update, game, or program.
At other times, tampering with the registry, or using software-manipulation software such as Cheat Engine or similar may result in some programs to malfunction.
Windows OS is outdated.
Running an outdated Windows OS can also lead to errors or issues with games and programs. If your NFS Heat game crashes randomly and there seems to be no clear pattern, it may be caused by a bug within the Operating System.
Drivers need an update.
Keeping your GPU driver up-to-date is another important task that PC players must do from time to time. If the GPU drivers of your computer are old, they may run into trouble when you try to play with new games.
Drivers are the mini-OS of your graphics card. Without them, your GPU is just a useless piece of hardware as Windows OS won't be able to communicate with it.
DirectX-related error or problem.
One of the common reasons for many Need For Speed Heat crashes are caused by DirectX error. If NFS Heat crashes and shows an error that says something about a DirectX, you may need to update your DirectX version, or fix a specific issue in your PC.
Interference from third party software.
Other programs may interfere with NFS Heat and cause errors or crashing issues. If you noticed that game crashing occurs only when a particular program is running in the background, it's time that you see if closing it will fix the problem. This does not mean that such program is bad but it's possible that there may be a software issue that causes a conflict with your Need For Speed Heat game.
Some players have reported that their own security software blocks the game. In this case, you may need to tweak some settings in your antivirus or antimalware software to allow the game to run.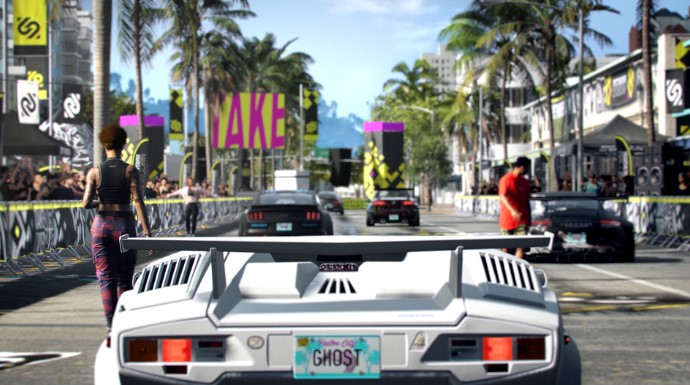 How to fix Need For Speed Heat crashing issue?
Below are the solutions that you can try if you have a game crashing issue:
Fix #1: Check for updates.
An important first step in fixing Need For Speed Heat crashing problem is to ensure that the software environment of your PC is fully updated. To do that, you must check for updates for these components:
apps such as games
drivers particularly for your GPU
Windows Operating System.
Make sure that all of these software components are running their latest version before you do the rest of the solutions below.
Fix #2: Restart the game launcher.
If everything has been updated but NFS Heat still has the crashing issue, the next step that you can do is to restart the game launcher. You must do this right after the game has crashed.
So, if you got the game via Steam, you must ensure that you close and restart Steam before loading Need For Speed Heat. The same is true if you have another launcher like EA Play, Xbox Game Pass, or Origin.
Fix #3: Ensure your PC meets the minimum system requirements.
If your PC is old, or not originally built for gaming, you should double check if it meets the game requirements.
If needed, upgrade the old or weak hardware first before running the game again.
Fix #4: Turn off third party apps.
If you're running another application when Need For Speed Heat is active, try to see if closing the third party app will fix the issue.
If needed, use Task Manager to close all related processes of the said program.
Fix #5: Repair corrupted game files.
Other problems such as no audio/audio issues, FPS drop, slow performance, blue screen of death, black screen of death, or random crash can sometimes be fixed by repairing the game files. Damage to your game data can occur due to a number of reasons (some of which are mentioned previously) so you can try to see if using your launcher's repair tool can help.
For instance, if you launch Need For Speed Heat via Steam, you can use the File Verifier tool.
A similar tool exists for Origin users. To repair a game on Origin, follow these steps:
Go to My Game Library.
Right-click on the Need For Speed Heat game.
Select Repair.
Fix #6: Disable overclocking.
For those who are overclocking either their CPU or GPU or both, consider reverting to the normal clock speed and see if that will work. This fix has been suggested by some players who experienced unexplained crash when playing this game.
Fix #7: Delete and reinstall.
The final yet drastic solution that you can try is to delete and reinstall the game. You must do this only if none of the solutions above has helped so far.
OTHER INTERESTING ARTICLES:
Visit our TheDroidGuy Youtube Channel for more troubleshooting videos and tutorials.