Several passionate gamer have reported that they experience Guardians of the galaxy controller issue on pc. For this Steam game, regardless of what brand of controller you have purchased, there should be no problem using it on your PC or Steam games provided that it is compatible with your PC. In this guide, we will focus on the Guardians of the galaxy controller issue on PC. We will show you what you need to do fix controller issues in Guardians of the Galaxy. Several troubleshooting steps will be required to fix this controller issues. Follow our easy fix below.
Marvel's Guardians of the Galaxy is an action adventure game that was published by Square Enix. In Marvel's Guardians of the Galaxy, the player takes control of Star-Lord/Peter Quill from a third-person perspective. The cannons of the Star Lord can be utilized to take out enemies, while his jet boots can be used to travel through the skies. Because they are controlled by artificial intelligence, Gamora, Rocket Raccoon, Groot, and Drax the Destroyer are not directly playable, but they can be given commands during battle. Each character has their own set of abilities and skills, which can be combined to increase damage output. Using chat trees at key times throughout the game, the player can affect the relationships between the Guardians as well as the outcomes of specific missions.
Fix Guardians of the galaxy controller issues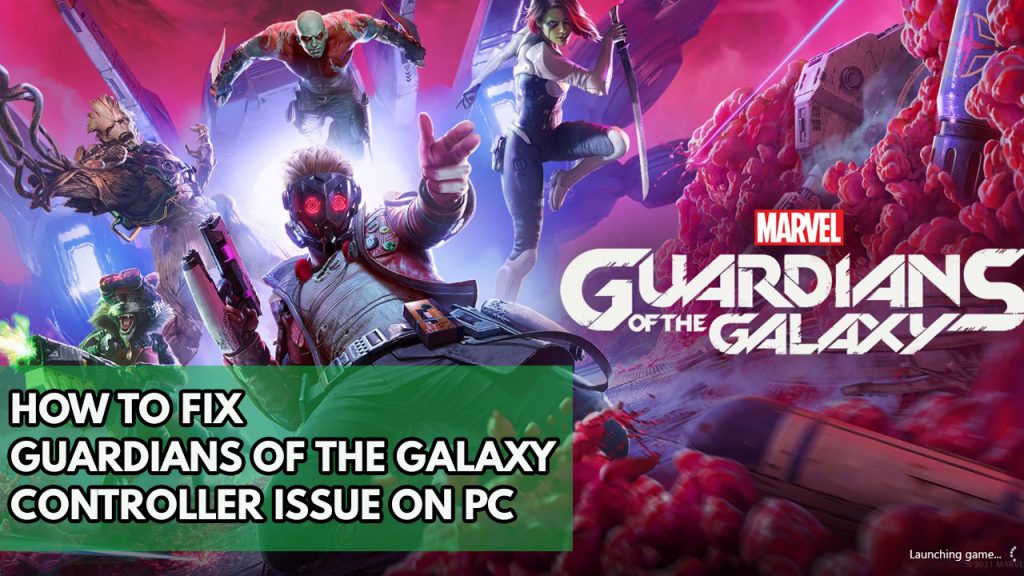 One of the issues that you might experience while playing this game the controller issue. This can happen before you play the game or when you play it and can be a frustrating experience especially if you just want to play the game with the controller.
Follow our guide below to fix Marvel's Guardians of The Galaxy technical issues on your controller.
Fix #1 Update Controller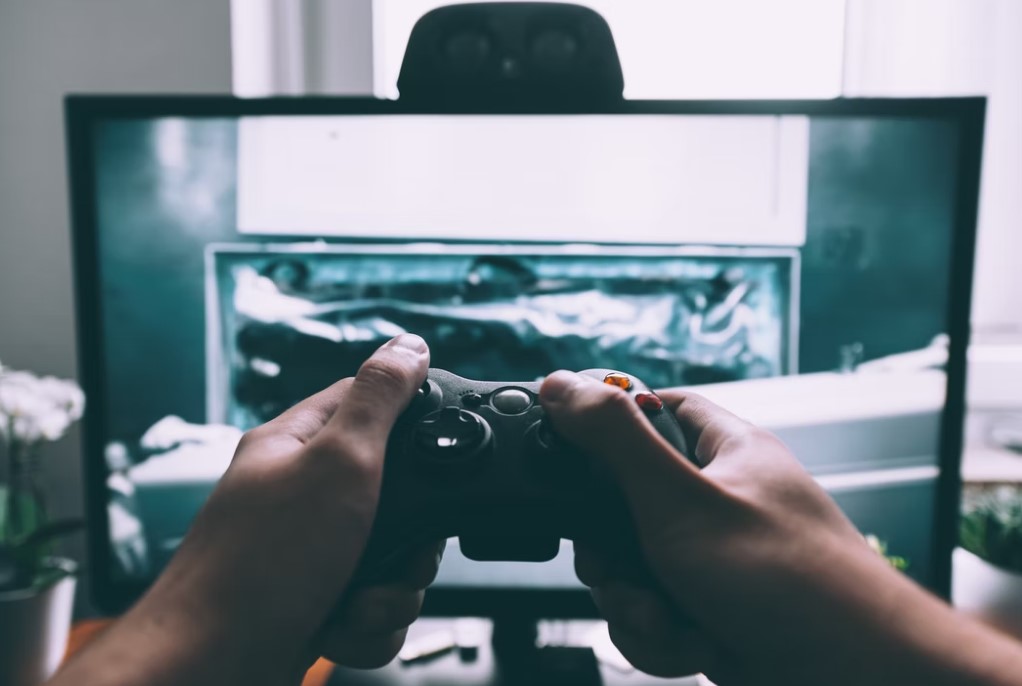 Your computer may not have a driver for controller support for Xbox controller, PlayStation controller, or any other controller. One of the reasons your controller in Marvel's Guardians of the Galaxy isn't working is because of this. Go to the manufacturer website and get the drivers you need. You can even request the correct driver version from their customer service team. If you can't find the right controller driver for your device, you can utilize third-party software to download the most recent driver update for any connected devices.
Time Needed : 3 minutes
Updating controller support (sample controller 8bitdo)
Go to manufacturers website.

This will open the website.


Select support.

This will allow you to go to support section.


On the Support section, download the drivers.

This will allow you to install drivers.

After you have installed the drivers or updated to the latest drivers try to see if the controller issue is fix. If not, follow the next troubleshooting step below.
Fix #2 Enable steam input for Marvel's guardians of the galaxy
Steam offers a good controller system that detects everything and lets you configure it. However, developers must guarantee that their game is compatible with Steam Input and that it is turned on. Multiple customers have reported receiving incorrect button prompts for the controller they have plugged in for Guardians of the Galaxy.
Enabling Steam input for Guardians of the galaxy
Step 1: Open Steam. This will let you Run Steam.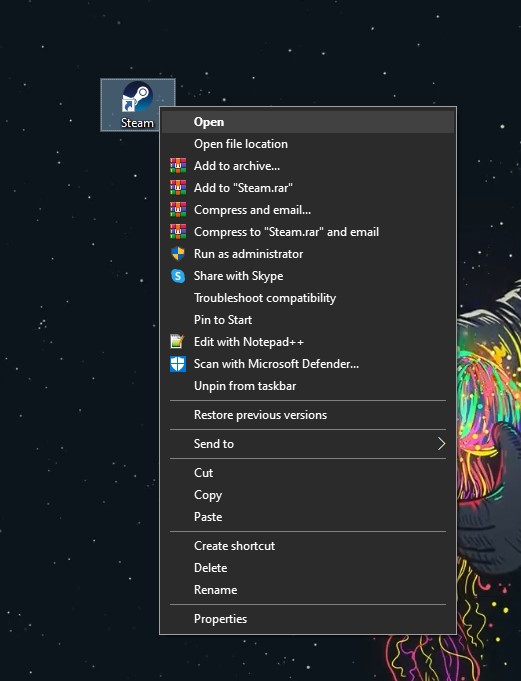 Step 2: Go to Steam Library Tab then right click the game. Search for the game.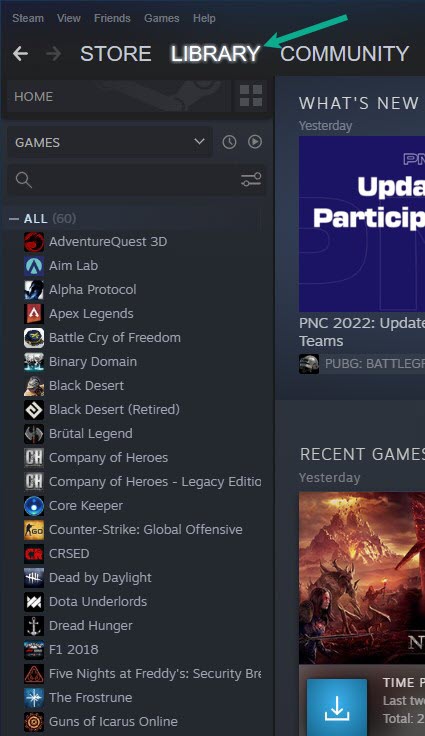 Step 3: Select Properties. This will allow you to go to Properties window.

Step 4: Select controller tab then under override click the drop down menu under the word use default settings then select enable steam input. This will enable steam input.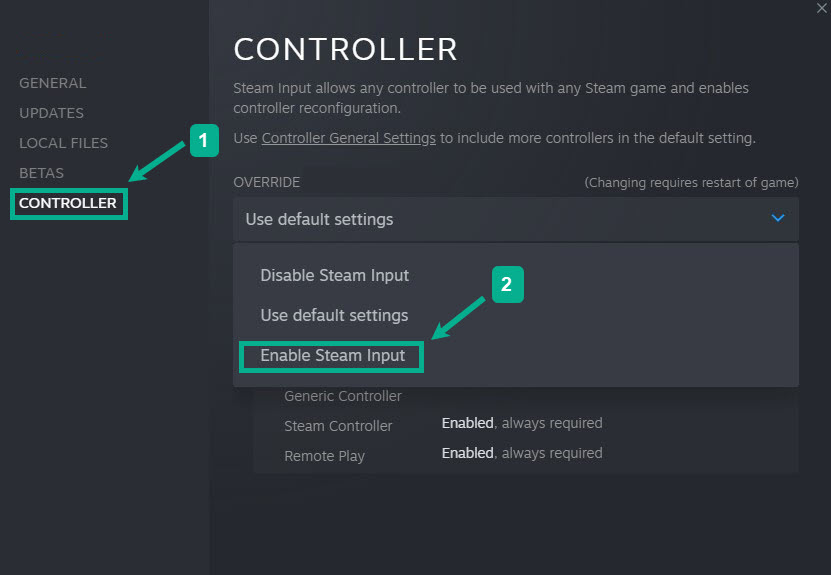 This will definitely fix your controller issue and fix the steam controller buttons wrong mapped issue. Try playing the game and see if you are still experiencing controller issue.
We hope that this article was helpful to fix Marvel's Guardians of the galaxy Controller issues.