While FIFA 21 is generally stable and definitely a must-play, many players are reporting that they're getting the "error connecting to FIFA 21 Ultimate Team" in this game. The full error reads: "We are sorry but there has been an error connecting to FIFA 21 Ultimate Team. You will be returned to the FIFA 21 Main Menu."
In this troubleshooting guide, we'll show you how to fix this error.
Reasons for error connecting to FIFA 21 Ultimate Team
The FIFA 21 Ultimate Team or FUT 21 is one of the most popular modes of this game, with hundreds of thousands of fans playing it everyday. With such a high number of players, some may encounter an error connecting to FIFA 21 servers from time to time. There's no single reason for each of these cases so if you're experiencing the same exact problem on your Xbox One console, one of the following items below may be causing it.
Server issues.
EA Sports servers, particularly for FIFA titles, are notoriously problematic. Sometimes, the servers may go down simply due to high traffic but at other times, they may be taken offline due to technical glitches.
If you are getting an error that you are unable to connect to FIFA 21 Ultimate Team, one of the first things that you must do is to check if the servers are 100%.
Console or account bug.
Some FIFA 21 gamers encounter connection errors randomly even though there's no known server issues. In that case, it's possible that the root cause of the problem is coming from a bug in the console. Some bugs may occur due to new changes, like when a new version of the game is installed, or when a new Xbox software becomes available.
Expired subscription.
You may also encounter an error connecting to FIFA 21 servers if you have a problem with your EA account, or with your Xbox Live subscription. Make sure that your EA account is not suspended or banned. If you get a notification about an account suspension or ban, consider dealing with it first.
For Xbox One and Xbox Series X|S users, having an active Xbox Live subscription is a must in order to play any FIFA 21 online mode. So, make sure that you also check if you have any issues with your subscription just like what you need to do with your EA Sports account.
Slow or intermittent internet connection.
The state of your own internet connection at home can also cause problems with FIFA 21 online play or any EA titles/series. If your home network has a problem, such as slow connection, the game client may fail to establish a good connection to the EA servers during play, or when you're trying to play FUT.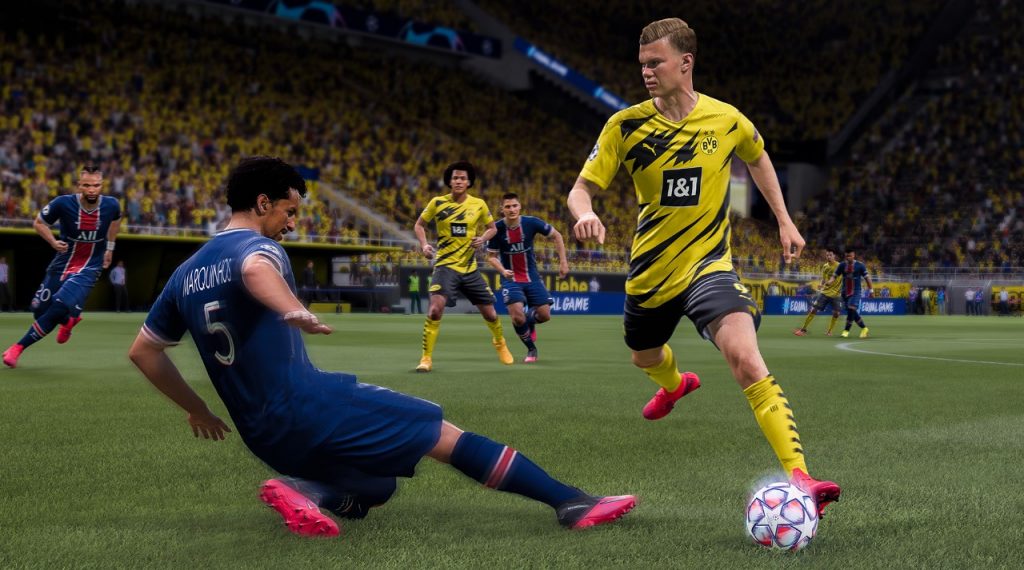 How to fix error connecting to FIFA 21 Ultimate Team
In order to fix any FIFA 21 Ultimate Team error, you're going to do a series of troubleshooting steps and try a number of solutions. Learn how to go about these things below.
Fix #1: Check for updates.
Whether you have an issue or not, you must always ensure the software environment of your Xbox console is always updated. Before you try to play FIFA 21, make sure to manually check if the game needs any update.
If the game is running the latest version, do the same for your Xbox software.
Fix #2: Check the FIFA 21 server status.
You can visit the EA server status website to know if there's any on-going server outage or maintenance that impacts FUT.
Fix #3: Verify if EA account is working.
There are two things that you can do to ensure that your EA account is in good shape. One is by checking the account password, and the other is by verifying the status of your EA Play subscription. The latter is necessary if you don't have the physical or digital FIFA 21 game but instead plays it by paying for the Xbox Game Pass Ultimate.
Try logging in to your EA account on your mobile or computer and if necessary, consider resetting the password. Once you have a new password, use that to log in to your account, then play FIFA 21 again. Some players have reported that this helped in fixing their FIFA Ultimate Team errors.
Fix #4: Ensure Xbox Live subscription is active.
Another account that you must check is your Xbox Live account. Be sure to log in to your mobile or computer using your Xbox Live credentials or Microsoft account username and password. If everything checks out, then head over to the next solution.
Fix #5: Troubleshoot your internet connection.
Some gamers may forget that not all FIFA 21 issues are server related. At times, the main reason why some online modes don't work as expected is because your own network is at fault. These are the three things that you can do:
Power cycle the router.
Rebooting the router refreshes its system and sometimes gets rid of minor network bugs. Make sure that you turn the router off for 30 seconds by unplugging its power cord from the outlet. Then, start it again and check for the problem.
Run speed test.
You should have a minimum of 5Mbps for download and upload speeds in order to maintain a connection to the servers. If you have no idea about the internet speed of your console, go into Network settings and select Test network connection.
Check for intermittent connection.
Another thing that you want to watch out for is intermittent connection problem. If your FIFA 21 game seems to disconnect regularly or randomly, and you're having a similar issue when using your computer or mobile, you may have a possible intermittent connection issue on your home network.
If you are on wifi, it's also possible that there's a wireless signal interference going on. Try to see if FIFA Ultimate Team mode works normally when you connect your Xbox directly to the router with a LAN cable.
Get help from your ISP.
If you have no idea how to troubleshoot or fix your internet connection at home, the best thing that you can do is to get help from your Internet Service Provider.
Fix #6: Use another MAC address.
Some gamers claim that they were able to fix their FIFA 21 FUT issues by resetting their MAC address. Try it and see if it works. Here's how:
Press the Xbox button to open the guide.
Open Settings.
Choose All Settings.
Select Network and go to Advanced Settings.
Select Alternate MAC address and choose Clear.
Reboot your Xbox One.
OTHER INTERESTING ARTICLES:
Visit our TheDroidGuy Youtube Channel for more troubleshooting videos and tutorials.