Is your Forza Motorsport 7 game crashing on your PC? In this troubleshooting guide, we'll show you the common reasons for the crashes on this game and how to solve these issues.
Just like the newer Forza Horizon 4, Forza 7 is generally stable and most players find it without any game-breaking bugs. However, if you're one of the unlucky few who may have encountered unexplained crashes, this article should help.
Causes why Forza Motorsport 7 is crashing
We've identified a number of reasons why Forza Motorsport 7 can crash on a Windows 10 PC. Keep in mind that there's no single, universal reason why games may be crashing on you. For some, it may be due to their PC hardware while for some, it can be an issue with their software. Others may have performance and crashing issues because of a combination of the two.
The following causes are similar to the reasons for Forza Horizon 4 crashes so you're playing this game instead so this guide also applies for this game.
Outdated game client.
Game bugs may occur if you don't update your client often. Although Forza Motorsport 7 has an online mode, many people would prefer to play it in single player or "offline" mode. If you choose to play the latter, make sure that you update the game from time to time.
Corrupted game files.
If Forza Motorsport 7 keeps crashing on you, the other possible reason for that may be bad game data. Games may become corrupted if you interrupt the system when it's trying to save your game progress, or when Windows is trying to install a system update.
Forza 7 has an auto-save feature and if your computer happens to power down while it's saving due to a sudden power outage, you may end up having with crashing problems.
Graphics card drivers are not updated.
Having the latest set of graphics card driver is one of the important ways to keep bugs away. While console players don't need to worry about keeping their drivers up-to-date, PC players have to be mindful of getting their driver version updated all the time.
Interference from third party app or program.
Hardware limitation.
Forza 7 requires a decent hardware in order to run properly. Below are the minimum system requirements of your PC if you plan on running Forza 7 on it:
OS: Windows 10 version 15063.0 or higher, Xbox One
DirectX: DirectX 12 API, Hardware Feature Level 11
Memory: 8 GB
Video Memory (on GPU): 2 GB
Processor (CPU) Intel i5-750 2.67 GHz
Video Card: NVIDIA GT 740 or NVIDIA GTX 650 or AMD R7 250X
If you keep on experiencing slow performance, lag, or game crash on your PC, make sure that it meets the specifications mentioned above. Crashes can sometimes be caused by weak hardware so having the right hardware is critical when gaming on Windows.
Interference from third party apps.
Forza Motorsport 7 game crash may also occur due to other programs or apps in your computer. If you're running other applications when the game is actively running, try to see if the crashes go away if you close the third party apps.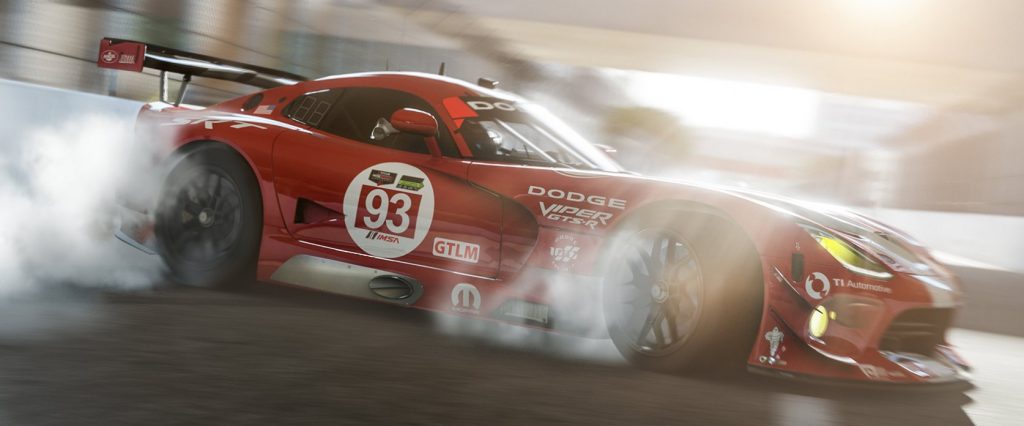 How to fix Forza Motorsport 7 crashing issue
If Forza Motorsport 7 keeps crashing on you and you have no idea what to do, try the solutions below.
Fix #1: Check for updates.
There are three important software components that you must keep updated all the time and they are:
apps such as games
drivers especially for the graphics cards
Windows OS
Keep your game updated.
If you haven't updated your Forza Motorsports 7 in a while, make sure that you do it now, especially if the Xbox app launcher or the game client notifies you about it.
Install the latest drivers for your graphics card.
Although Forza 7 was released way back in 2017, the game is still fully supported by the developer and millions of people still play it. At this time, I personally doubt if it requires major patches but it's still important that you ensure that your graphics card runs the most recent driver.
Check out the links below on how to update your GPU:
How To Check For And Install GPU Driver Updates | NVIDIA
How To Check For AMD GPU Driver Updates
Update the Windows Operating System.
Another simple way to lessen the chances of bugs in your PC is by keeping your OS running the latest version. To do that, just press the Start button, and then go to Settings > Update & Security > Windows Update.
Fix #2: Check your computer specifications.
If Forza Motorsport 7 lags, crashes, or not launching at all, it may be because your PC is not capable of handling it. Make sure that you check the system requirements for this game before installing it.
Fix #3: Reset Forza 7 app.
In case the problem is caused by a corrupted game file, you can try to reset Forza Motorsport 7. Here's how to do that:
Press the Windows key on your keyboard.
Click the Settings icon.
Select System.
Select Apps & features.
Find the game, and then click on Advanced options.
Click Reset.
Reboot your gaming PC.
Fix #4: Close third party apps.
At times, games may crash due to third party software conflicts. If you're running another program while gaming, try to see if terminating the non-essential program will stop the crashes.
You can use the Task Manager to stop or force quit any program that you want to close.
Fix #5: Delete and reinstall.
If the problem remains, the final step that you can try is to reinstall Forza Motorsport 7. To uninstall the game, simply press the Windows key or Start button, find the game, right-click on it, and select Uninstall.
OTHER INTERESTING ARTICLES:
Visit our TheDroidGuy Youtube Channel for more troubleshooting videos and tutorials.