Many PS4 players are reporting that their Madden NFL 22 game keeps crashing and showing the CE-34878-0 error. While this error is not that common, it's still a serious issue that requires fixing right away, especially if Madden 22 happens to be your favorite game. If you are getting the error on your console, you've come to the right place.
How to fix Madden 22 CE-34878-0 error?
If you can't play Madden NFL 22 due to CE-34878-0 error or random crashes, these are the possible solutions that you can try: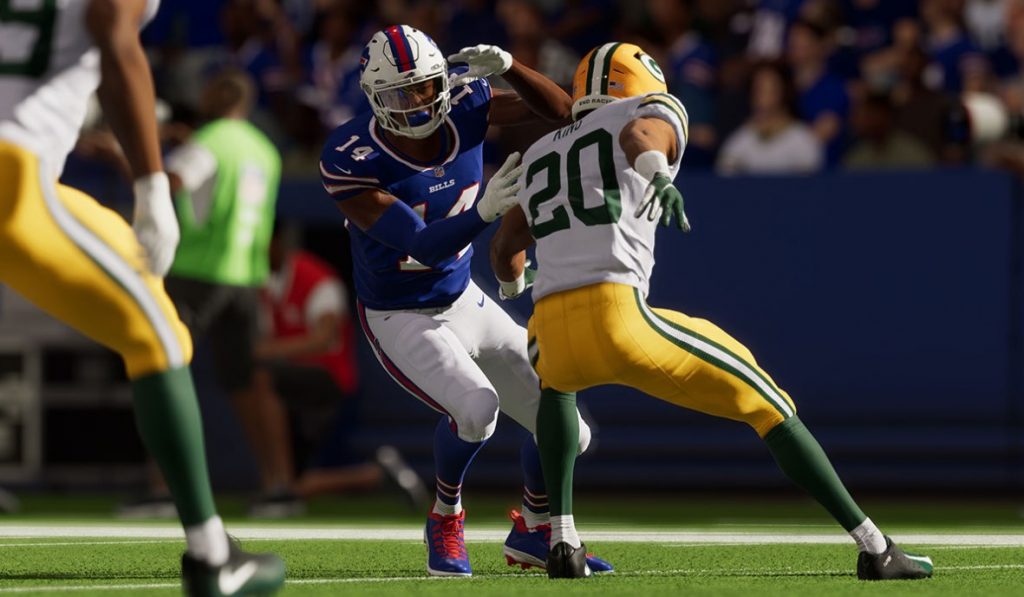 Solution #1: Restart your Madden NFL 22 game.
CE-34878-0 error may lead to your game freezing or becoming unresponsive. If Madden 22 has not crashed completely and you are left with a black, blank, or unresponsive screen only, consider force closing the game and see if that will fix the problem. Sometimes, game freezes may occur out of the blue due to a minor coding glitch or internal system error.
If you have the physical game disc, you can simply take out the game and reinsert to achieve the same effect.
Solution #2: Refresh the system cache.
Should Madden NFL 22 CE-34878-0 error continues after the game has been restarted, the next good thing that you can do is to refresh the console itself. To do that, you need to close the game again, and shut down the PS4. Once the console is off, unplug it from the power outlet for 30 seconds to clear the memory and the system cache.
Solution #3: Update Madden NFL 22.
Your game software needs to be updated in order to patch known bugs. Although your PS4 is set to automatically download updates, you can manually check for an update for Madden NFL 22 before launching the game again to update it.
You can also try to check the notifications to see if you can get the console going with the update. Here's how:
Go to the PlayStation Home screen.
Select the Notifications icon (circle with an "i").
Press the OPTIONS button on your controller.
In the menu, select Delete.
Choose Select All.
Select Delete.
Once you've deleted all the notifications, try to manually install the update again.
Solution #4: Turn off Face Recognition feature.
Some people who are using the PS4 Face Recognition feature may experience crashes on some of their games. This is a known bug that's been going on for years now. Although the problem is not happening for all, it's still worth checking, especially if you've enabled the feature on your own PS4.
To disable Face Recognition, do these steps:
Unplug the PlayStation Camera from the console.
Restart the PS4.
From the PlayStation home screen, select Settings.
Select User.
Select Login Settings.
Uncheck Enable Face Recognition.
Solution #5: Delete and reinstall.
Persistent crashes and CE-34878-0 errors are signs of deeper issues with either the PS4 software or the game in your console. You need to delete and do a clean install of the game again to see if that will help.
Deleting Madden NFL 22 from your PS4 is easy. Just follow the steps below if you don't know how:
Go to the PlayStation Home screen.
Find your Madden NFL 22 game and highlight it (don't select it).
Press the Options button on your controller.
Select Delete.
Once the game has been erased from the system, download and install it again to check for the problem afterwards.
Solution #6: Rebuild the console database.
If Madden 22 is still not working properly at this point, you should consider rebuilding the PS4 database. This is usually recommended to fix slow performance issues but it can also be done if the console has been in continuous usage for a long time. Deleting and creating the database can fix issues due to corrupted files.
Also read: How to rebuild a PS4 database
Solution #7: Factory reset your PS4.
If your other games seem to be working slow, not loading, or crashing due to CE-34878-0 error as well, you should try to fix the software of your PS4. To do that, you need to factory reset your PS4 by rebooting the  console to Safe Mode first. Once the console is already on Safe Mode, you need to select the Option 6 [Initialize PS4] to restore the software to defaults.
OTHER INTERESTING ARTICLES:
Visit our TheDroidGuy Youtube Channel for more troubleshooting videos and tutorials.