Welcome to our LG V20 troubleshooting page! This is where we will put all the links that will point to all our posts about this new premium device from South Korean phone maker LG. If you own this device, you'll certainly find this page very helpful especially during the time when you're bugged by a problem or two.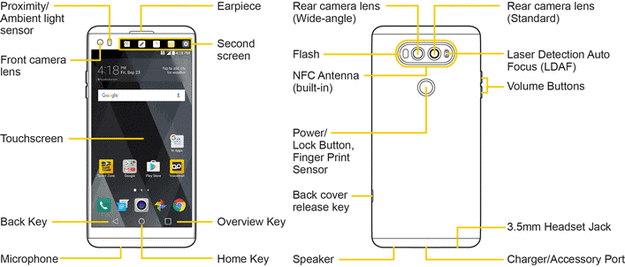 All troubleshooting guides, tutorials, how tos and practical tips will be posted here. We suggest you bookmark this page so that it will be easier for you to find it when you need it. To use it, just browse through the page, go to appropriate sections and try to find issues that are similar with yours. Use the existing solutions and troubleshooting guides we suggested. If they don't work or if you can't find anything similar to your problem, you may contact us by completing our Android issues questionnaire. 
We will do our best to help you but please do your part as well. Include information as to how or when the problem started and what the actual error messages are if there's any. Rest assured that we read every message we receive and we will do our own research for you.
Now, here are the sections you can find on this page…
---
Problems / Solutions
Power Issues
Operating System Issues
Apps Issues
Internet Issues
Calling Issues
Texting Issues
Camera Issues
Sound Issues
Memory Issues
Screen Issues
Tutorials / How tos
Power
Operating System
Apps
Internet
Calls
Texting
Camera
Sound
Memory
Screen
Tips / Tricks
Security / Device Management
Firmware Updates