Primarily designed to work with the new PlayStation 5, the SteelSeries Arctis 7P is a solid gaming headset that's also compatible with the PS4, Android devices, Nintendo Switch, and PC. As a wireless device, the Arctis 7P's lossless 2.4 GHz audio technology is excellent. However, some SteelSeries Arctis 7P users are complaining about their headset not charging. If you are one of them and you have no idea how to fix this issue, check out the solutions in this guide.
What are the reasons why your SteelSeries wireless headset won't charge?
Just like any wireless devices or portable electronics, your SteelSeries Arctis 7P may stop charging for a number of reasons. In general, the causes can either be software or hardware in nature.
When it comes to the Arctis 7P, the most common cause of charging issues is software-related. Many people noticed that the SteelSeries Engine software will sometimes show that the headset is only 50% charged, even after leaving it charged for hours. This has been an on-going issue with SteelSeries Engine software and apparently, it's a bug that has not been fully addressed yet.
For some people, their SteelSeries Arctis 7P may not charge due a broken USB cable or charging cable.
In some cases, the cable may be okay but the micro USB port on the headset is the problem. USB ports can be easily damaged if a user is not careful in handling the connector when plugging or unplugging the cable.
In some cases, a SteelSeries Arctis 7 may encounter charging issues due to a damaged or malfunctioning battery.
How to fix Steelseries Arctis 7P not charging issue?
If you think that your SteelSeries Arctis 7 is not charging, these are the solutions that you can do to fix it:
Fix #1: Restart the SteelSeries Engine software.
If you're using the SteelSeries Engine software to check the charge level of your new headset, try to see if the data it's showing will be refreshed after you restart it. Sometimes, the app may be showing outdated or old charge data so a quick restart should verify it.
If the software still shows that the charge level is low, even after you've charged the headset for at least an hour, you can proceed to the next fixes below.
Fix #2: Use a different USB cable.
USB cables go bad all the time. Try to change the charging cable or switch to the one you're using to charge your phone.
Fix #3: Check the ports.
Make sure that you check if the micro USB port on the headset is not blocked by a foreign object or dirt. Sometimes, lint, dirt, or insects may clog ports in electronic devices causing charging issues.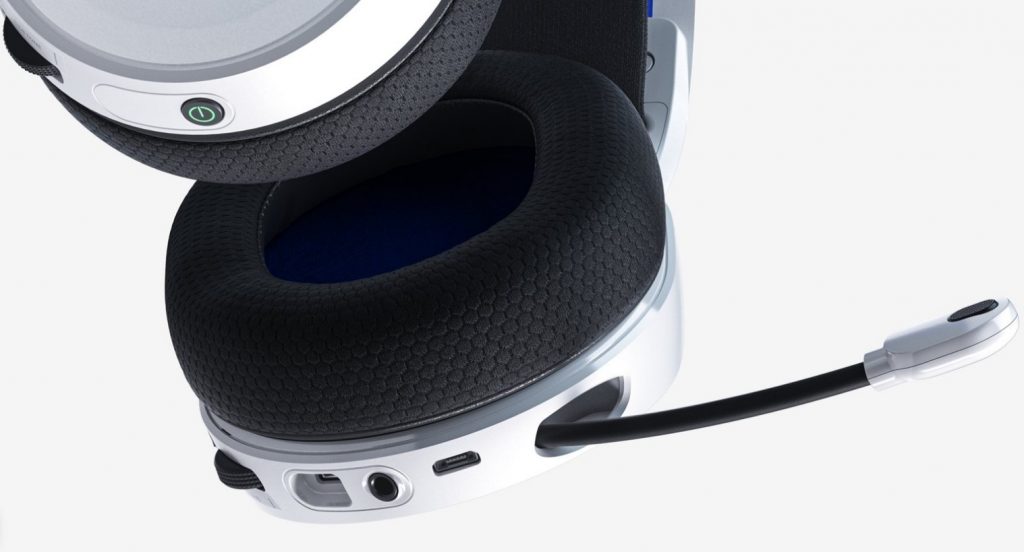 If you're using the USB port on your PC to charge your SteelSeries Arctis 7, try to see if you can resume charging by using another port. You can also try another power source such as a separate USB hub to troubleshoot this issue.
Fix #4: Reset the headset's firmware.
If the charging port of your Arctis 7P is clear and the USB port it's connected to is working, the next solution that you must try is to reset the firmware. This is usually effective in troubleshooting other SteelSeries Arctis 7 issues such as audio output problems, mic not working issue, or power troubles (won't turn on).
Here are the steps to reset your Arctis 7:
Disconnect any cable from your Arctis 7 headset.
Carefully remove the cushion on the left ear cup (the side where the mic is).
Locate the reset button and press and hold it for 1 second using a paperclip. The reset button is inside a pinhole.
Once you've reset the headset, charge it again for another 10 minutes before attempting to power it back on.
Fix #5: Battery replacement.
If none of the previous solutions in this guide has fixed the charging issue and the headset has started having trouble turning on, there's likely a battery issue at hand. You have two options that you can try in this situation. You can either have the battery checked and replaced by a technician, or you can replace the battery yourself.
The SteelSeries Arctis 7 battery can last for years but the battery will eventually die. In some cases, a factory defect may cause premature battery death. If your SteelSeries Arctis 7P is still within the warranty period, we highly recommend that you get help from SteelSeries support team.
However, if the headset is old and no longer in warranty, you can have the battery replaced by a technician from your local shop, or you can do it yourself.
Battery replacement for this headset is simple and can be done in under 10 minutes as long as you have the tools and the right replacement battery. You can check out Youtube videos on how to do this. 
OTHER INTERESTING ARTICLES:
Visit our TheDroidGuy Youtube Channel for more troubleshooting videos and tutorials.