Are you getting a critical system error whenever you launch or play Valorant? In this troubleshooting guide, we'll walk you through the steps on what you need to do to address this problem.
What is a critical system error?
A critical system error means that your PC has encountered an error that causes an application or the entire system to stop working. In the case of Valorant, the application may close or crash by itself as Windows can no longer resolve it on its own.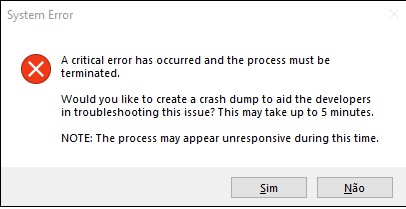 If you are getting the message on Valorant that says: "A critical error has occurred and the process must be terminated," your PC will have to terminate the game because of a fatal error.
What are the causes for critical system error in Valorant?
There are a number of possible reasons why you may be experiencing a critical system error when playing Valorant. Let's discuss each of these causes briefly below.
Random game error.
If you only encountered this error once and the game has since then worked normally after, your PC may have simply hit a snag. Sometimes, system errors are temporarily and triggered by random glitches.
In most of these cases, there's nothing much that a user can do but to ignore it.
Corrupted game files.
If you keep on getting the critical error alert when launching Valorant, or when in the middle of the game, it's probably caused by bad game files. If you are on Windows 10, you can try the built-in repair tool or reinstall the game to get rid of these corrupted files.
Third party app interference.
In some cases, the bug can be caused by other programs. Some players have reported that Valorant keeps crashing when they use overlays like the one for MSI Afterburner.
If you are using any application that directly interacts with the game such as the ones that feature overlays, try turning them off to see if that will fix the critical system error.
Old or outdated graphics card drivers.
New games may not work properly when your GPU runs an old version of drivers. Make sure that you update your graphics card drivers to lessen the chances of issues.
Hardware malfunction.
For some, hardware changes may also trigger problems when gaming. Some gamers have found that their overclocked processors or graphics cards is causing crashes on Valorant.
Software issues.
Outdated and incompatible Windows versions may sometimes be the main reasons why some games fail to launch or crash in the middle of plays.
Some of the tagged possible causes for critical system error on Valorant is lower level permission, and incorrect launch settings.
How to fix Valorant critical system error?
Below are the solutions that you can do if you keep on getting the critical system error on Valorant.
Install updates.
It's always highly recommended that you keep the software environment of your PC updated. You'll need to do this whether or not you have an issue or not.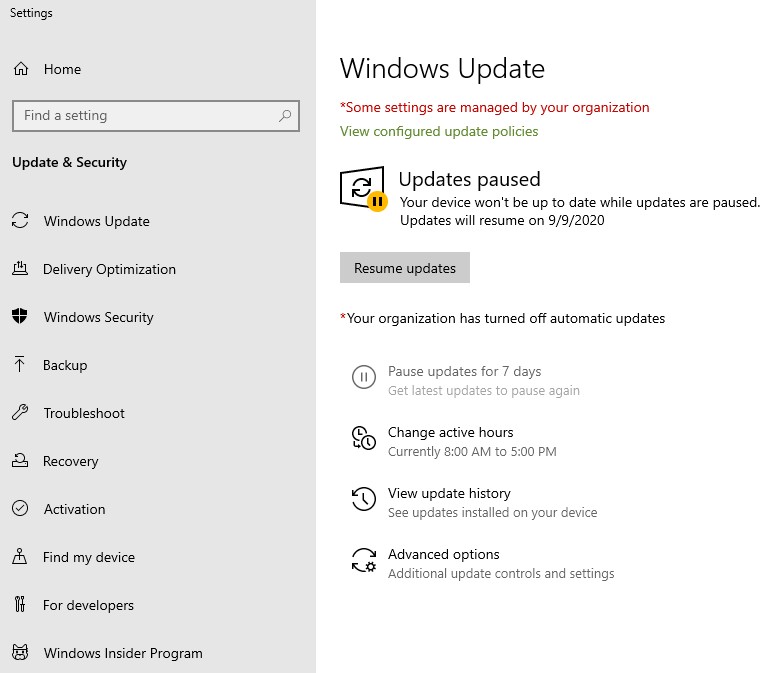 Make sure that you update your Windows OS and third party games to lessen the chances of problems.
Reboot your PC.
A simple yet effective way to get rid of temporary bugs is to refresh the system by rebooting it. To do that, simply turn your PC off, unplug it from the power outlet for 30 seconds, and restart the computer.
Update your GPU drivers.
Another important thing to update, especially since you're dealing with an error, is your graphics card drivers.
Like most games and software, your GPU should check for updates automatically but should you wish to do the checking manually, you can use these links:
Run Valorant with elevated access.
Another possible solution to Valorant crashing issues is to ensure that you run the game as an administrator. This will prevent Windows from blocking any game-related services, which may be the one causing the problem.
Here's what you need to do: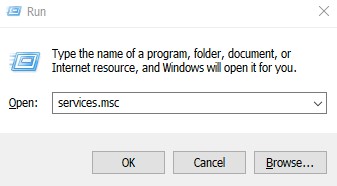 In your keyboard, press Windows key + R.
Once you've opened the Run dialog box, type services.msc and press Enter.
In the Services window, search for the VGC service.
Right-click on the service and go to Properties.
In the Properties window, make sure that the Startup Type is Automatic and the service is running.
Click Apply and then hit OK.
Go to the installation folder for Valorant and go to Riot Games > VALORANT > live > ShooterGame > Binaries > Win64 path.
Right-click on the VALORANT-Win64-Shipping file and select Properties.
Click on Compatibility tab and check the Run this program as an administrator option.
Disable or delete third party programs.
If you're still getting the same error, the next troubleshooting step that you can do is to try to see if the problem is caused by a third party application.
To do that, make sure that you don't run anything other than Valorant. Alternatively, you can try to identify which program is causing the problem using the process of elimination. Just close programs one by one and check which one causes the error to stop showing.
If you can identify the main culprit using this method, be sure to remove or delete it from the system for good. Or, you can simply choose not to run it whenever you are playing Valorant.
Do not overclock CPU or GPU.
If you are using an overclocked CPU or GPU, it's time that you consider reverting to the base speed. Some gamers have fixed the critical system error on Valorant this way.
Suggested readings:
Visit our TheDroidGuy Youtube Channel for more troubleshooting videos and tutorials.