Some gamers who wish to install FIFA 21 on their PC are reporting to us that they are unable to do so because of a game setup error. If you are having the same exact trouble when adding this game, this troubleshooting guide should help you fix it.
What is a setup error in FIFA 21?
If you are trying to install FIFA 21 and encountered one of these errors, there may be a missing a software component in your PC:
"There is a problem with your game's setup. Please reinstall your game."
"The code execution cannot proceed because MSVCP140.DLL was not found. Reinstalling the program may fix this problem."
Any of these errors indicates that there's a need for you to install additional software so the game can run properly.
What are the reasons why you are unable to set up FIFA 21?
Setup errors are usually specific to a particular missing component. For example, if the game needs a certain set of files or libraries such as MSVCP140.DLL and they're not present in the system, a setup error will most likely mention them.
Exact causes for setup errors vary depending on the error you're getting.
Below are some of the common reasons for common setup errors for this game:
Windows OS is not fully updated.
One of the most common reasons for FIFA 21's failure to install is a computer's OS. This problem does not occur in consoles like the PS4 or Xbox One as these devices usually inform the user to update the system regularly.
PC users who do not update their software environment may not have all the necessary installed components.
So, before you try installing any new game such as FIFA 21, be sure that Windows OS has been updated.
Windows OS is old or incompatible.
For others, the main reason for this error can be the version of their OS being incompatible. For instance, if your OS is not Windows 10, the FIFA 21 may not install, or may keep crashing.
FIFA 21 may run on older Windows versions but since the developer did not design the game for them, any changes or updates for the game in the future may lead to problems.
PC does not meet system requirements.
The other possible reason why you may be getting a setup error on FIFA 21 can be related to your hardware. Make sure that your PC is able to handle the game by checking the minimum and recommended system requirements.
How to fix FIFA 21 game setup error?
In order to fix any game setup error on FIFA 21, you'll need to do any or all of these solutions below.
FIX #1: Update your Windows OS before installing.
New games like FIFA 21 may encounter errors during the installation because your PC's Operating System is not updated or incompatible. Make sure that your machine runs on Windows 10 64-bit and that your version is current.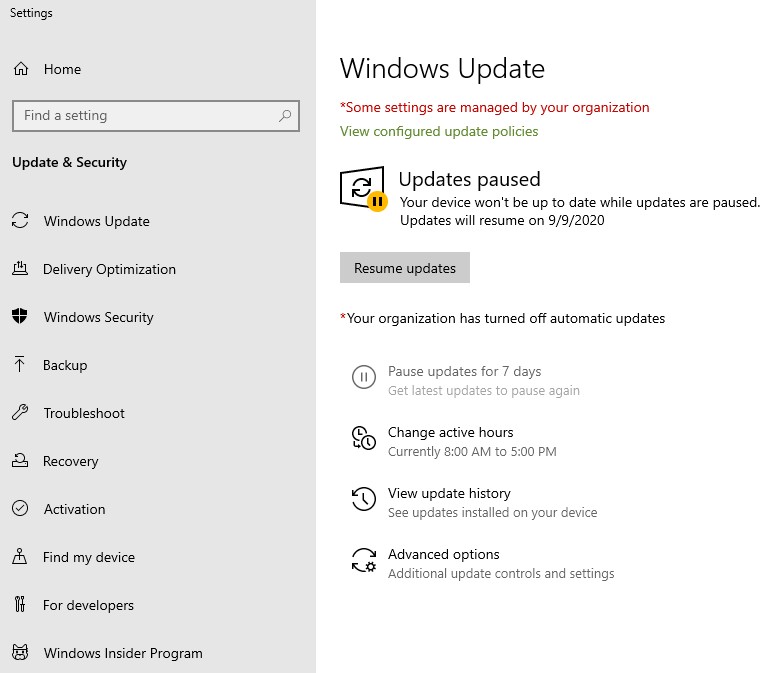 If your Windows is older like Windows 8, 7, Vista, XP, etc., consider upgrading to Windows 10 first.
FIX #2: Check the minimum and recommended system requirements for FIFA 21.
Below are the minimum system requirements of FIFA 21 (Steam):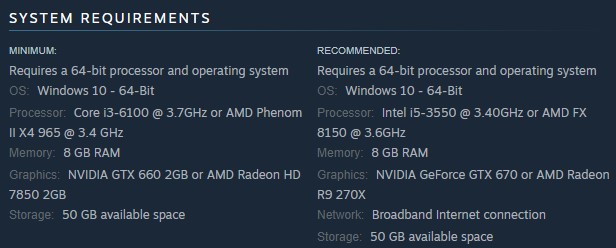 Requires a 64-bit processor and operating system
OS: Windows 10 – 64-Bit
Processor: Core i3-6100 @ 3.7GHz or AMD Phenom II X4 965 @ 3.4 GHz
Memory: 8 GB RAM
Graphics: NVIDIA GTX 660 2GB or AMD Radeon HD 7850 2GB
Storage: 50 GB available space
If you want to enjoy better performance and higher settings, try improving these specifications further.
FIX #3: Install needed software components.
If you are getting any of the two errors mentioned above, you'll need to add the correct Visual Studio versions in the system. Follow the steps below on how to get them on your machine: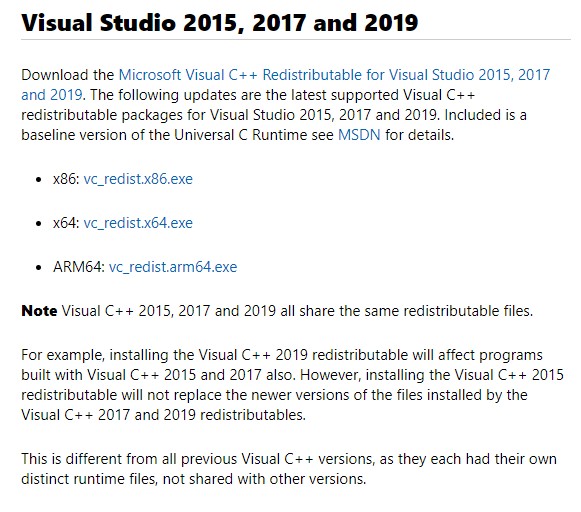 Open your web browser.
Go to the official Microsoft website to download the files: https://support.microsoft.com/en-us/help/2977003/the-latest-supported-visual-c-downloads
Download and install Visual Studio 2015, 2017 and 2019.
Just to be sure, you want to download both the x86 and x64 versions of these components so be sure to click on each of them.
Install both of these components.
Once you've installed the Visual Studio 2015, 2017 and 2019 versions, download an update for Visual C++ 2013 Redistributable Package from this link: https://support.microsoft.com/en-us/help/4032938/update-for-visual-c-2013-redistributable-package
Again, make sure that you install both the x86 and x64 versions by clicking the English versions of these components.
After you've installed the required software components, restart your PC.
Launch the game and see if it's working now.
Suggested readings:
Visit our TheDroidGuy Youtube Channel for more troubleshooting videos and tutorials.