Do you experience an HBO max black screen issue on your smart TV or streaming device? Several factors can cause this issue such as an internet connection issue, an app issue, or a server issue, to name a few. To fix HBO max black screen issue, several troubleshooting steps will be needed to perform.
HBO Max is an American subscription video on demand service owned by Warner Bros. Discovery. It offers all of HBO's premium TV shows and movies in streaming. The streaming service is based on the libraries of HBO, Warner Bros., and other affiliated companies. Even newly released HBO or Warner films that come out immediately before or at the same time as the theatrical release are included. This service began in the United States, taking the place of HBO Go and HBO Now.
Also see: If you are experiencing error on a different streaming app? Uou can also check on how to fix Netflix black screen error.
HBO max users getting HBO max app black screen issue? Here's the solution for the issue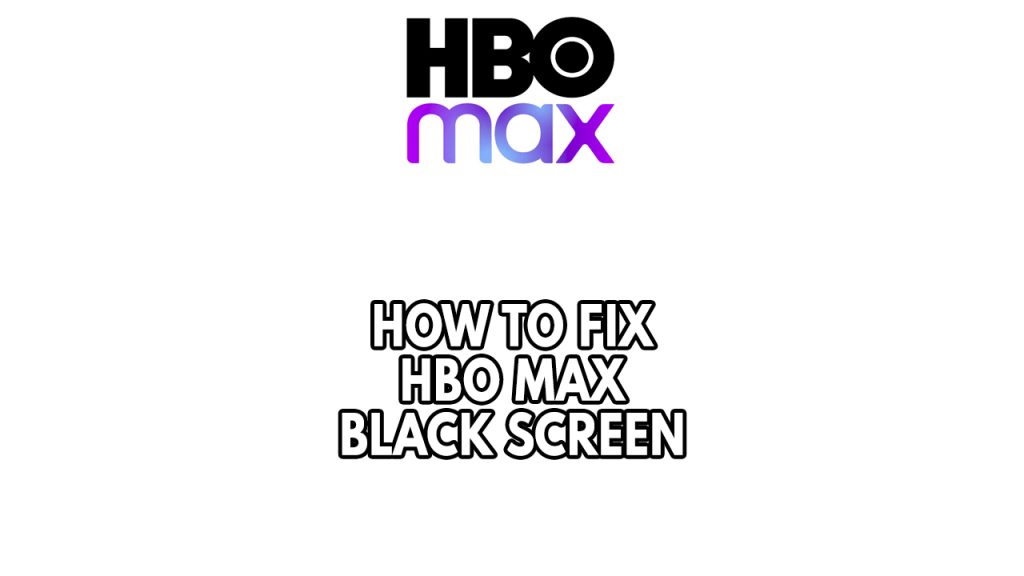 When using HBO max, one of the issues you might experience is a black screen or blank screen issue. This can be a frustrating experience especially if you want to watch something important and you experience this issue on your smart tv, android tv, android phones, and other streaming devices.
Here's the solution for the HBO max black screen issue or blank screen issue.
Solution #1 Check your internet connection
The first thing you should check is your internet speed. You must ensure that your internet connection is stable so that HBO Max can load properly and that you can determine whether the black screen issue is related to your internet issues.
Checking internet speed
Step 1: Open your browser on your computer or smart TV. Choose any preferred internet browser you want.
Step 2: Type speedtest.net to have your internet speed check. Speed test site is one of the most popular web tools to check your connection speed.
Step 3: Press the Go button. Pressing Go button will start the speed test.
Step 4: Wait for the results of the test to be completed. Find out how fast is your download and upload speed.
A download speed of 5 Mbps is required in streaming video for HBO max. A download speed of 50 Mbps or more is recommended by HBO Max for the best 4K streaming experience. your speed results should match with your internet plan on your internet service provider.
You can also check if the issue is with your network devices and it might need a reboot.
Step 1: Unplug the power cords from the power socket on your Modem and Router.
Step 2: Reconnect your modem and router to the power supply after a minute and turn on the devices.
Step 3: Wait for the lights to come on again.
If other people are using the same network, request that they temporarily stop using it. This will provide HBO Max with as much bandwidth as possible. Bring the HBO Max streaming device closer to the router. This will give the device a considerably stronger Wi-Fi signal. If you have a dual-band router, attach the streaming device to the 5Ghz band rather than the 2.4GHz band.
Solution #2 Check HBO max servers
The HBO max black screen issue can be caused if there are HBO max servers outage. When there is an outage with the server, you will usually get a black screen or blank screen. You can check if the server outage is the issue by going to DownDetector. If the HBO max app isn't working right now due to an outage, please wait until HBO max team fix the problem on their end. You will be able to stream HBO max once they resolved the issue with the server.
Solution #3 Power Cycle
It's possible that the HBO max black screen issue is cause by the streaming device or smart TV that has crashed . To fix this, you will need to power cycle your Smart TV or streaming device that you use.
Power cycling Smart TV
Step 1: Remove the power cord cable and HDMI connection from the back of the television or from the power outlet, whichever is more convenient.
Step 2: Hold down the power button on the TV's side for 3-5 seconds.
Step 3: Connect the power cord and HDMI connection to the TV and turn it on.
Solution #4 Update HBO max app
The next thing to do is to update HBO max app to the latest version. You need to make sure that the HBO max app is on the latest version on your smart TV, mobile device or android device, Fire TV, Roku TV, Roku device, and other streaming devices as this update will have several improvements as well as bug fixes that could fix HBO max black screen issue. You can update HBO max on the app store of your device.
Getting hbo max app updates
Step 1: Access your streaming device's App Store.
Step 2: Type HBO max on the search bar field.
Step 3: Select the HBO max app.
Step 4: Tap the Update button.
Step 5: Wait for the HBO max app to finish updating.
Step 6: Relaunch HBO max app.
Solution #5 Clear cache and clear app data
Corrupted data and cache files on your smart TV or streaming devices, as well as your web browser, may also be to blame for the HBO Max black screen issue. To resolve this problem, you must delete the corrupted data and clear the cache and data for the HBO Max app. You must re-login to your HBO Max account after finishing the step, so keep that in mind.
Clearing cache and app data
Step 1: Go to Settings on your Smart Tv.
Step 2: Select Applications.
Step 3: In Manage Installed Applications, select the app you are having trouble with, in this case the HBO max app.
Step 4: Tap Clear Cache, and then Clear the Data.
Step 5: Open HBO max app and login your HBO max account
Clearing browser data and cache
Step 1: Open Chrome, then click the three dots in the upper right corner.
Step 2: Open More tools.
Step 3: Select Clear Browsing Data and then select what you want to delete.
Step 4: Choose browsing history, Cookies and other site data, Cached images and files, then click the clear data button.
Step 5: Close Chrome then relaunch Chrome.
Solution #6 Turn off VPN
Are you connecting to the internet with a VPN? While this may have a number of benefits, it may also have an impact on how your device connects to the HBO Max server. Check to see if the issue may be resolved by trying to switch off the VPN.
Solution #7 Check for region restriction
HBO max works in certain region only. It's currently available in United States, certain U.S. territories (American Samoa, Guam, the Northern Mariana Islands, Puerto Rico, and the U.S. Virgin Islands), and select countries in Latin America, Europe, and the Caribbean.
If you are outside of certain areas, you won't be able to use your HBO max app because of this geo-restriction.
If you really must use the Geo-restricted HBO Max app when outside the service area of the streaming services, you can do it by using a VPN.
Solution #8 Reinstall HBO max
The issue can be cause by a severely corrupted HBO max app. In order to fix this issue you need to reinstall HBO max on your Smart TV.
Reinstalling HBO Max
Step 1: Open the TV and click the Menu/Home button on the remote.
Step 2: Go to the Apps option.
Step 3: Click HBO max from the list.
Step 4: Delete HBO Max.
Step 5: Go to the Tv App Store.
Step 6: Search for HBO Max and click Install.
Frequently Asked Questions
How can I get HBO Max for free?

As of the moment HBO max is not offering any free trial.

Is HBO Max free with Amazon Prime?

No, it is not available on Amazon Prime.

What is the cheapest way to get HBO Max?

The cheapest way to get HBO max is to get it for $10 per month with ads.

Why is my HBO Max not working?

Several factors can cause this issue such as an internet issue, an app issue, or a server issue.

Will The Last of Us TV show be on HBO Max?

One of the most eagerly awaited game-to-television adaptations of the year is The Last of Us. The well-liked zombie survival game is heading to HBO Max.