Are you having difficulty playing with friends or with other people on Gran Turismo 7? In this troubleshooting guide, we'll show you the known and effective solutions that you can do on your PS4 or PS5 when encountering any Multiplayer Mode problem in Gran Turismo 7.
What is Gran Turismo 7 Multiplayer Mode?
Just like many games today, the largely purely offline Gran Turismo franchise (at least in the first few iterations) now comes with online multiplayer mode. This means that you can now compete with your friends online (although you can also have the option to play the traditional local split-screen multiplayer race).
Several core features of the game including Multiplayer and split-screen are locked out initially though so you'll need to do some grinding before you can enjoy this game with others.
Once you've unlocked the Multiplayer Mode, you can either play in Split-screen, or go into lobbies to check out more rooms that you want.
In the Lobbies section, you can refine your search to find the best match for you by using Race Type, Track, Region, and other elements.
How to fix Gran Turismo 7 Multiplayer not working issue?
These are the fixes that you can do if the Gran Turismo 7 Multiplayer mode is not working, or if you're receiving an error when trying to play online with friends or other players.
Fix #1: Unlock the Multiplayer mode first.
Those who wish to compete against their buddies right away in GT7 will be disappointed to learn that they need to gain access to the Multiplayer Mode first. This is a core requirement and there's no skipping it at all. What you must do is to complete the Café Menu Book No. 9.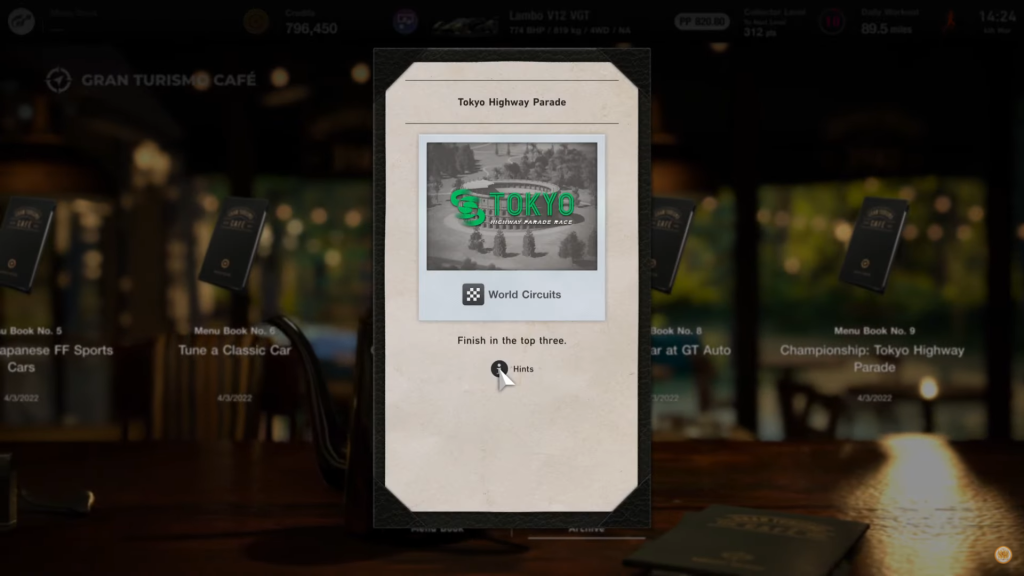 The grind may take up to three hours so it can be a frustrating delay for those who don't have the time. While this is a pleasant situation for some, it's really a good way to learn about the basics of the game.
Unlike arcade games such as Need for Speed, the Gran Turismo franchise is big on realistic racing simulation and in this game iteration, that means learning how to race properly.
It enables beginners and returning fans to become familiar with all of the systems and controls. As a result, rather than going in blind, you'll be able to compete against those who have extensive experience.
After completing Menu Book 9, players can access the Multiplayer and Sport pavilions. If you end the final race with a podium finish in the Tokyo Highway Parade Race, you can also get rewarded with a gift car such as a Mazda Eunos Roadster (NA) '89, a Toyota Corolla Levin 1600GT Apex (AE86) '83, or a a Nissan Silvia Q's (S13) '88.
Once you've unlocked the Multiplayer mode, you can gogo to the Multiplayer Pavilion, which is located in the lower right-hand corner of the World Map screen, for local split-screen multiplayer or online races with friends.
You should be able to add a second controller or join or establish a lobby with up to 19 other players from here.
Fix #2: Check the Multiplayer server status.
Checking the Multiplayer server status is important since you don't want to waste time and effort trying to fix that's out of your control.
New games can sometimes be troublesome and game servers, particularly for popular titles like Gran Turismo 7, may experience outages.
Because this is a PlayStation exclusive, it's always a good idea to check the official PlayStation Network status page to see if there are any current PlayStation Network issues. To do so, go to the PlayStation official website at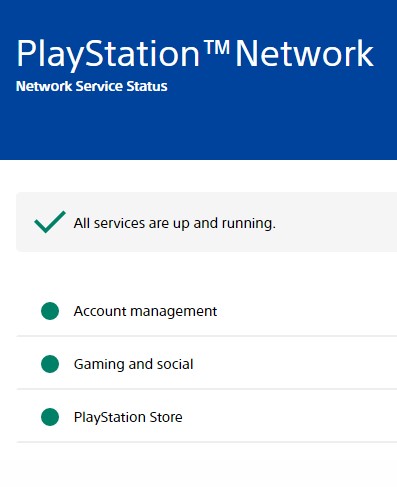 https://status.playstation.com/.
You can also follow the official Twitter account @thegranturismo to receive the latest updates regarding the game and its servers.
Obviously, if any such channels indicate that there's an on-going server issue, all you have to do is to wait until the problem has been fixed before trying the Multiplayer Mode again.
Fix #3: Verify that your internet connection is working.
After checking for server outages, the next step is to ensure that the network is in good working order. If your internet connection is dropping or slow, your PS4 or PS5 console may not be able to establish a solid communication with the servers all the time.
Try running a speed test on your console a few times so you'll get an idea how fast the internet connection is. If the download and upload speeds fall below 5 Mbps, your internet connection may not be able to support Multiplayer properly. You want to make sure that your internet speed is faster than that.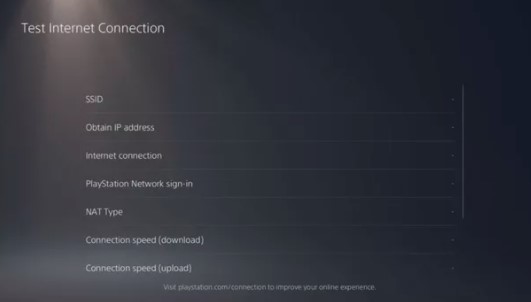 The other basic troubleshooting steps that you can take includes:
switching to a wired connection if your WiFi connection is unstable.
reducing the amount of apps or devices that use a lot of bandwidth.
restarting the router if you're having difficulties connecting.
Fix #4: Leave and re-enter the lobby.
Some players discovered that briefly leaving and re-entering the Lobby helps in fixing their Multiplayer issues.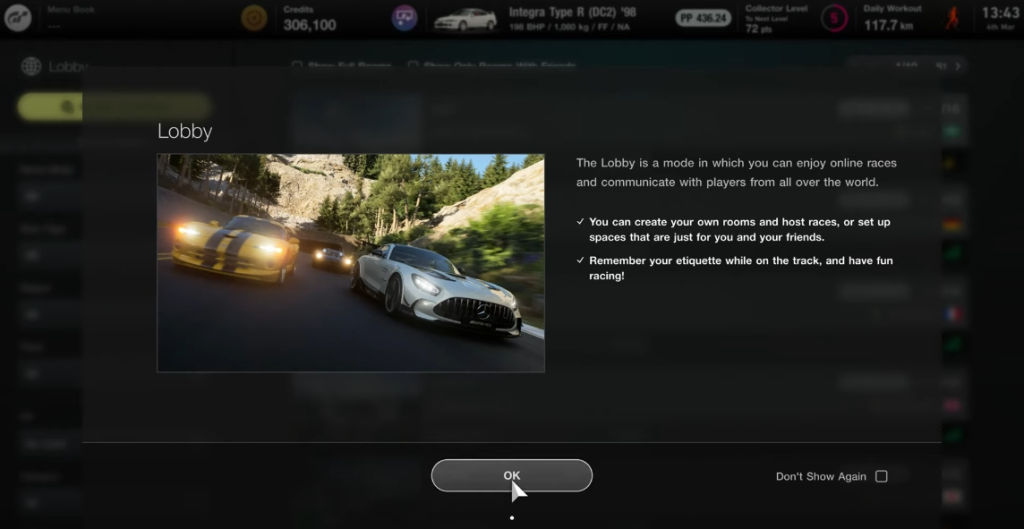 If you haven't tried this yet, be sure to do it at this point.
Fix #5: Reboot your console.
Another basic troubleshooting that might help fix bugs and minor connection issues in your PS5 is by rebooting the console.
This method is a go-to fix for people who are encountering unexpected and inexplicable crashes, performance, and connection issues from time to time.
Turning the PS5 off normally and removing it from the power supply for 30-60 seconds is what you want to do here to refresh the system cache. This should be enough to delete the cached data from the system automatically.
Afterwards, simply turn on the console and check if the Multiplayer Mode bug has now been fixed.
Fix #6: Install the latest game updates.
Keeping the game client updated to the most recent version is just as important. If you're playing the game mainly in offline mode, make sure the game client gets updates from time to time if your PS5 isn't always connected to the internet.
If you're new to console gaming, simply connect your PS5 to the internet and it will automatically search for game updates for you. Alternatively, you can also manually check for future update to Gran Turismo 7 by following these steps: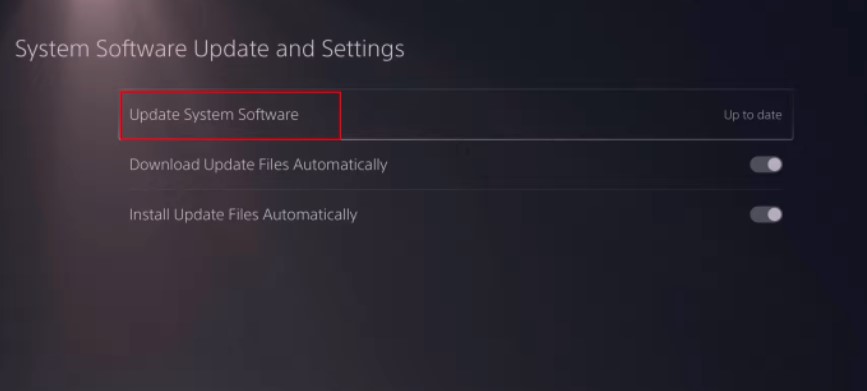 Go to the Home screen.
Go to the top of the main menu.
Navigate to the Games tab.
Find Gran Turismo 7 among the games and highlight the game with your cursor.
Press Options on your controller.
Choose Check for Update from the drop-down menu.
What are the other known Multiplayer issues in Gran Turismo 7 and how to fix them?
There are a few reported issues on Multiplayer mode in Gran Turismo 7.
Gran Turismo 7 Assist Settings are locked
This problem usually occurs when playing Gran Turismo 7 in a local split-screen mode. What happens is that the Assist Settings for Player 2 becomes inaccessible giving Player 1 a significant advantage throughout the race. There's been no official word from PlayStation or Polyphony Digital at this time but since this is clearly a bug, a solution will most likely be included in the next batch of updates.
Host can't start the race
This other common problem has been reported repeatedly during and after the release date. This appears to be another bug that needs to be addressed. Basically, the host can't load the race while waiting in the Lobby. The message "Preparing" is displayed when the game is about to start but it does not load successfully at all. Fortunately, the fix for this problem is as easy as leaving and re-entering the lobby.
Practice track does not allow you to drive
This issue is similar to the previous one but it usually occurs when trying to drive in the Practice track. The game simply does not allow you to continue driving, or skipping to the Final Race. What you can do in this case is to leave and enter the lobby to restart the race.
OTHER INTERESTING ARTICLES YOU MAY LIKE:
Visit our TheDroidGuy Youtube Channel for more troubleshooting videos and tutorials.