The latest PlayStation exclusive is finally here and if you're a fan of realistic racing simulation, getting the Gran Turismo 7 at this time can be tempting. However, we've been getting reports that some PS4 players are now experiencing the frustrating CE-34878-0 error when playing Gran Turismo 7.
In this guide, we'll share to you the solutions that can fix this problem on your PS4.
What is the error code CE-34878-0?
CE-34878-0 is a general error indicating that a PS4 application or game has unexpectedly crashed or stopped responding. If you're encountering the CE-34878-0 error code while playing Gran Turismo 7 all of a sudden, you'll need to diagnose the issue first by eliminating the factors. There's a chance that the crash is due to a random glitch, a corrupted saved game, a system software problem, or hardware malfunction.
If the CE-34878-0 displays immediately after your PS4 loads or restarts, or when loading any application, it could be something else entirely, such as a failing hard disk.
For some people, they only experience the CE-34878-0 error during a certain part of the game, like when warming up, when buying or receiving car prizes, or even when just waiting in the lobby.
Reasons why CE-34878-0 occurs when playing Gran Turismo 7
There's a long list of possible causes for this error. Keep in mind that CE-34878-0 is not a game-specific error on the PS4. It may occur with some of your games, especially if the main reason is a hardware issue. However, it's also entirely possible that this is only happening on an affected game randomly, which might suggests that it's a software bug or system glitch.
Let's take a look at the possible causes before we'll show you the solutions to this problem.
Outdated system software.
Random issues and persistent glitches may occur if your PlayStation 4 is not running the latest game or system software. Make sure your PS4 is fully updated, which includes checking for system updates for all apps, games, and software.
Corrupted game files.
Corrupted game files might also be the cause of GT7 crashing on your PS4 and displaying the error code CE-34878-0. Your database may become corrupted, resulting in corrupted stored data or game files. You should attempt the Rebuild Database option in Safe Mode to resolve the issue.
Other times, the issue may be deep within the program, necessitating a full factory reset to resolve the error CE-34878-0.
Minor game bug.
Errors on the PS4 can appear at any time.
Due to your console's unique software environment, some gamers may get the PS4 error code CE-34878-0.
Random bugs may appear and disappear, and there is no easy method to pinpoint the source of the problem.
Flaw in the PS Camera app.
If you're using a PlayStation 4 Camera, a flaw in the Face Recognition feature could be causing the error CE-34878-0. This has been a recognized problem with the PlayStation 4 for quite some time.
Bear in mind that this problem has been fixed a long time ago but in case you're still using a PS Camera at this time and you have an outdated or modded software, the error you're getting may be triggered by any of the two (PS Camera or software).
Bad hard drive.
A faulty HDD or hard disk drive could be the reason for the Blue Screen problem you're having. Because hard drives include a mechanical component, they cannot run indefinitely. Your PS4 HDD may succumb to wear and tear over time and die a natural death. This can be happening on first generation PlayStation 4 consoles at this time.
Although today's hard drives are designed to last for years, there are a number of other aspects to consider when considering the lifetime of your storage device.
How to fix Gran Turismo 7 CE-34878-0 Error?
As you can see, there's a number of varying reasons why you may be getting the error code CE-34878-0. To fix the problem, check out the solutions below.
Before starting with the suggestions though, make sure that you restart the system. Many errors and performance difficulties with the PS4 can be resolved by restarting the console. However, certain circumstances are complex enough that additional troubleshooting is required.
If a restart doesn't fix the CE-34878-0 error message, you'll need to turn off the PS4 completely and unplug its power line from the outlet. To complete this process effectively, follow the easy steps listed below.
Switch the PS4 off.
Unplug the PS4's power cord from the wall outlet.
Allow 30-60 seconds to pass.
Reconnect the power supply.
Turn the PS4 on and wait for it to boot up.
Fix #1: Don't do warm up.
If the Blue screen problem and the error code CE-34878-0 continues after the system has been restarted, continue with the rest of the troubleshooting in this guide.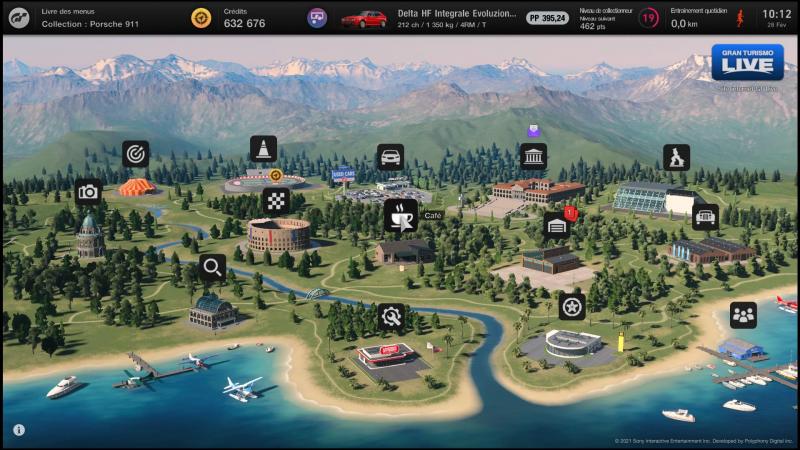 At this time, there seems to be a game bug that triggers error code CE-34878-0 on PS4 systems whenever you do a warm up or when you purchase new cars. If you notice that Gran Turismo 7 crashes when you do any of these things, we recommend that you close the application, restart the game, and avoid doing warm ups or buying cars.
Fix #2: Check for game updates.
Sometimes this error is caused by a coding issue. As a result, manufacturers continue to release fixes for their games/apps to address these vulnerabilities.
If you primarily use your PS4 for offline gaming, make sure to check for game and system software updates on a regular basis.
Updates include not just new features and enhancements, but also bug fixes.
These are the steps to update Gran Turismo 7 on your PS4:
Go to the PlayStation 4 Home screen.
Find Gran Turismo 7 and press the Options button on your controller.
Select Check for update and install any that are available.
Once the process is complete, try launching the game to see if the issue has been resolved.
Fix #3: Install the latest system software update.
Many issues with the PS4's performance can be resolved by updating the console's system software. As a result, it's critical to maintain your console updated with the newest system software.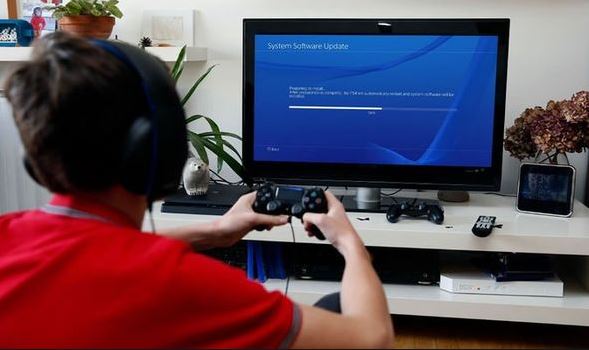 Here's how to check for PS4 software updates:
Go to the PlayStation 4 Home screen.
Select Settings.
Select System Software Update.
Your PS4 will look for available system software updates and install any that are found. Be sure to wait until the console is finished installing before restarting it.
After the installation is complete, restart the PS4 and run Gran Turismo 7 again to check for the problem.
Alternatively, you can also update your PS4 offline if you can't connect to the internet for whatever reason.
Fix #4: Move Game to internal hard drive.
If you're getting PS4 Error Code CE-34878-0 when playing Gran Turismo 7 that's installed on an external HDD, the issue might be with the external HDD itself.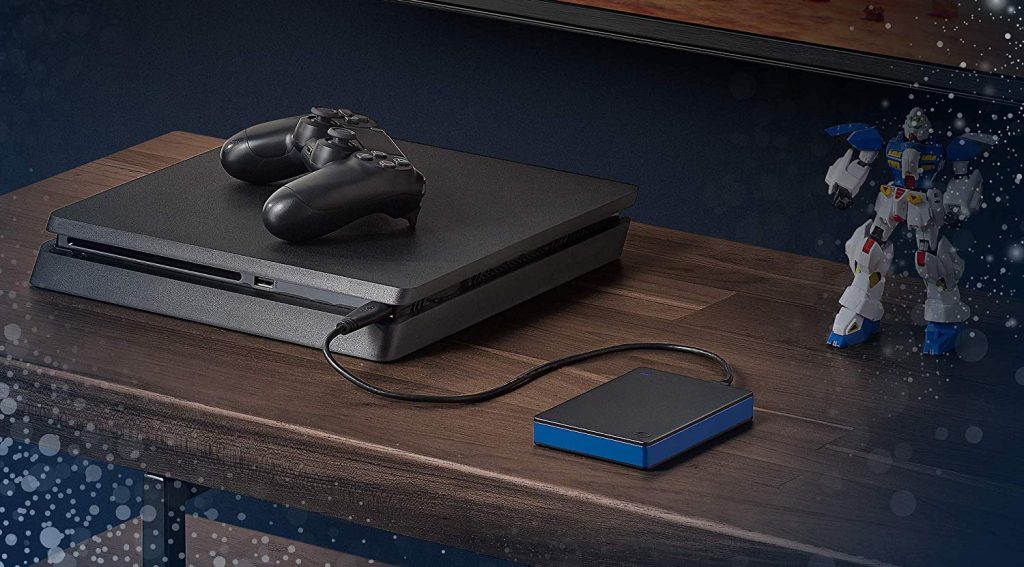 It is strongly advised that you move your game to the PS4's internal storage and test it from there.
Fix #5: Turn off Face Recognition.
If you have the PlayStation Camera attached to your PS4, you may log into a user account using face recognition. Unfortunately, this feature seems to be one of the common causes of CE-34878-0 error over the years. Turning off this feature may be enough to resolve the CE-34878-0 issue. What you must do is as follows:
Go to your PlayStation Home screen.
Select Settings.
Select User.
Select Login Settings.
Uncheck Enable Face Recognition.
You can also just simply disconnect the PS Camera entirely from the system and see if that will fix the Blue screen problem.
Fix #6: Use lower display settings.
Some users have reported that adjusting the video output settings from Automatic to 720p fixed the problem. Other resolutions may also work nicely. So, try them all and find which one works best for you.
The PlayStation 4 will handle video output settings automatically by default, however if you wish to utilize a specific video resolution, follow these steps: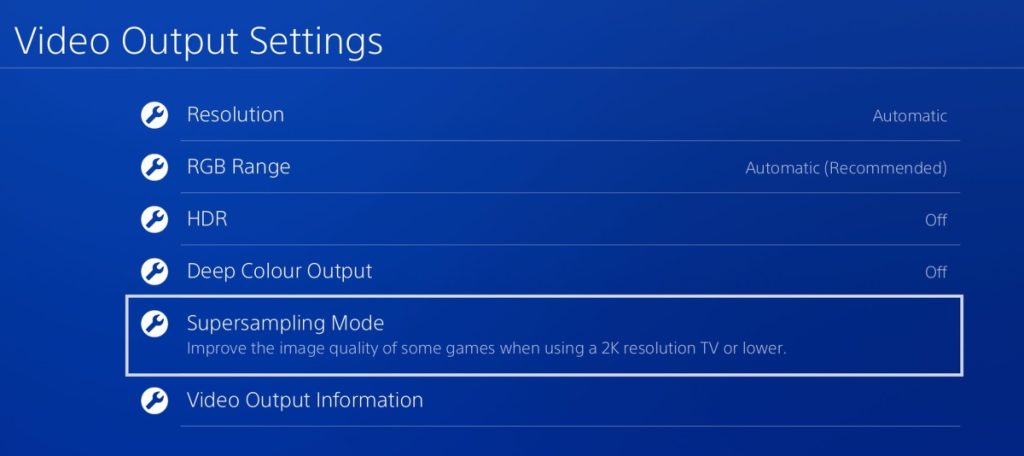 Go to your PlayStation Home screen.
Select Settings.
Select Video Output Settings.
Choose Resolution.
Select your default resolution:
Keep in mind that Gran Turismo 7 on the PS4 will automatically select the 1080p resolution. Changing to a lower resolution will definitely cause graphical distortions or pixelations.
Fix #7: Rebuild the PS4 Database.
In order to function, your PS4 requires an orderly collection of files, folders, and other forms of information known as a database, much like any computer or game device. This database can become damaged or disordered over time, resulting in difficulties such as sluggish performance, crashes, long load times, and even connection concerns.
The following are some of the most prevalent symptoms of database problems with your PlayStation 4:
Random or persistent crashes
CE-34054-6 error
unresponsive console
delay or lag when navigating the Home screen or menus
PS4 won't read discs
abnormally slow loading times
Low frame rate
To rebuild your PS4 database, follow these steps: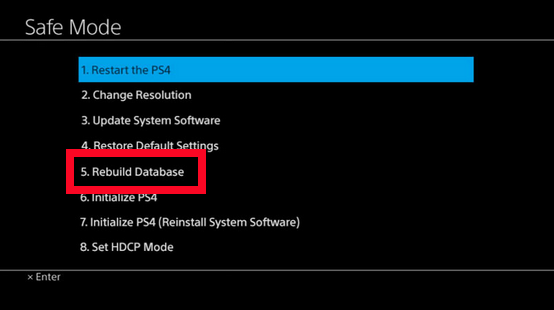 Turn off your PS4. To do that, press and hold the Power button for 3 seconds.
After the console has shut down, press and hold the Power button in front for about 7 seconds, or until you hear two beeps–the first should happen right after you hit the button, and the second should happen after 7 seconds.
Release the Power button after the second beep.
Select Option 5 [Rebuild Database] once you've reached Safe Mode.
To begin the rebuild, use the X button.
Fix #8: Delete and reinstall GT7.
If the game is still crashing after rebuilding the database, the next step is to uninstall and reinstall it.
Go to your PlayStation Home screen.
Find and highlight the Gran Turismo 7 game tile and hit the Options button on your controller.
Choose Delete.
Confirm the action to delete.
After deleting your GT7 game, reinstall it to see if it helps to resolve the error.
Fix #9: Restore the software defaults (factory reset).
If GT7 continues to crash, you'll need to do a hard reset, commonly known as factory reset. You'll need to enter Safe Mode and then select Option 6 [Initialize PS4], as shown in Fix #7.
Because a factory reset will wipe the contents of your hard drive, create a backup of any important game saves and other data before doing it.
Any data you wish to save, such as photographs and videos, should be backed up to an external device or the cloud. You must have a PlayStation Plus account in order to back up data to the cloud.
Fix #10: Troubleshoot the hard drive.
If the Playstation system still fails after a factory reset and error occurs again, the HDD is most likely to blame for the CE-34878-0 issue. There is no need to manually reformat the hard drive because the Initialize PS4 option already entails reformatting the HDD.
Hard disk failure is a typical occurrence that any knowledgeable must have experienced. It happens for a variety of reasons, the most common of which is the existence of faulty sectors, which prevent the hard drive from functioning correctly. Furthermore, if the original HDD isn't making any noise (clicking/grinding), there's a good possibility it can be repaired. Learn more about PS4 hard disk failure and how to fix it in this post.
If you are not planning to replace the PS4 internal hard drive with a more powerful drive anytime soon, or if you have already done so yet encountered Error (CE-34878-0), the hard drive may have failed and requires servicing.
Fix #11: Delete saved data.
It appears that wiping the game's installed stored data on the console can also cure a variety of problems with the game's launch or gameplay. This approach should be attempted to rule out the potential of a problem.
Go to your PlayStation Home screen.
Go to Settings.
Select Gran Turismo 7 tile.
Go to Saved Data Management.
Choose either System Storage or Online Storage or USB Storage.
Select Delete.
Select Gran Turismo 7 then checkmark the files that you want to delete. Alternatively, you can also use the Select All option.
Select Delete, then OK.
Reboot your PS4 and check for the crashing issues again.
Keep in mind that erasing the saved game data for GT7 also means deleting your locally stored game progress. If you don't want to lose your hard work, make a backup of your data before deleting them.
Fix #12: Refresh the CMOS memory.
CMOS stands for Complementary Metal–Oxide–Semiconductor. Your PS4 uses a CMOS battery to keep certain data from refreshing such the system date and time, BIOS settings, and other basic commands to boot up the system.
Sometimes, the system may crash and games may become unplayable because the CMOS battery has died. What you can do in this case is to replace the CMOS battery.
Getting the old CMOS battery from your PS4 means opening  up the console (thereby voiding the warranty) in order to access the motherboard. The process can also be time consuming for average users. If you have confidence or time to do this procedure, we suggest that you let a professional do it for you.
OTHER INTERESTING ARTICLES YOU MAY LIKE:
Visit our TheDroidGuy Youtube Channel for more troubleshooting videos and tutorials.