We're getting reports of many Genshin Impact gamers facing crashing issues while loading the game, or when already in the middle of a battle. In this troubleshooting article, we'll show you how to fix this problem so keep reading.
Why Genshin Impact is crashing on your PC?
Genshin Impact is generally stable for most PC players but if you find that the game keeps crashing, it can be caused by any of the following:
Random bugs.
No game is perfect and from time to time, some games may develop an error that a system may be unable to resolve. If the error persists long enough, it may eventually lead to issues that may manifest as crashes, slow performance issues, or connectivity problems.
Some of these issues may be caused by inefficient game coding and may require a hotfix from the developer.
Hardware limitation.
The condition and capabilities of your hardware plays an important role to having a good experience when playing. If your computer has slow or old components, you may have to change your graphics settings and sacrifice visual quality in order to run the game.
Sometimes, new games may not run with old or incompatible graphics cards. Unlike console players, computer players must ensure that their gaming PC is compatible with a new game that they want to play.
If your computer is not built for gaming, you'll have to make sure that your PC specs such as CPU, memory, GPU, etc. can support Genshin Impact.
Outdated graphics drivers.
One of the most important components that you want to consider is the graphics card, specifically a dedicated GPU . Although a computer can run normally fine without a dedicated graphics card, like if it's used for lighter tasks such as word processing in your office, gaming is entirely different.
Games demand more resources (like RAM and storage) as well as generally faster and more powerful computing power. If your computer only runs a single Intel core or an integrated GPU, it may not be able to play games like Genshin Impact. You need to add a separate graphics card in your device in order for it to run games.
Aside from having a dedicated GPU, you also want to ensure that such GPU works smoothly with your computer's Windows Operating System. To do this, you'll need to ensure that you have the right DirectX version as well as an updated set of graphics driver.
Incorrect display settings.
Some Genshin Impact players may experience crashing issues or errors due to the incompatible display settings on their PC. For this one, the fix is as easy as changing the display settings.
Corrupted game data.
Game files may become corrupted and cause crashes. File corruption can occur if you interrupt your device when it's trying to save something, or when it's trying to install an update.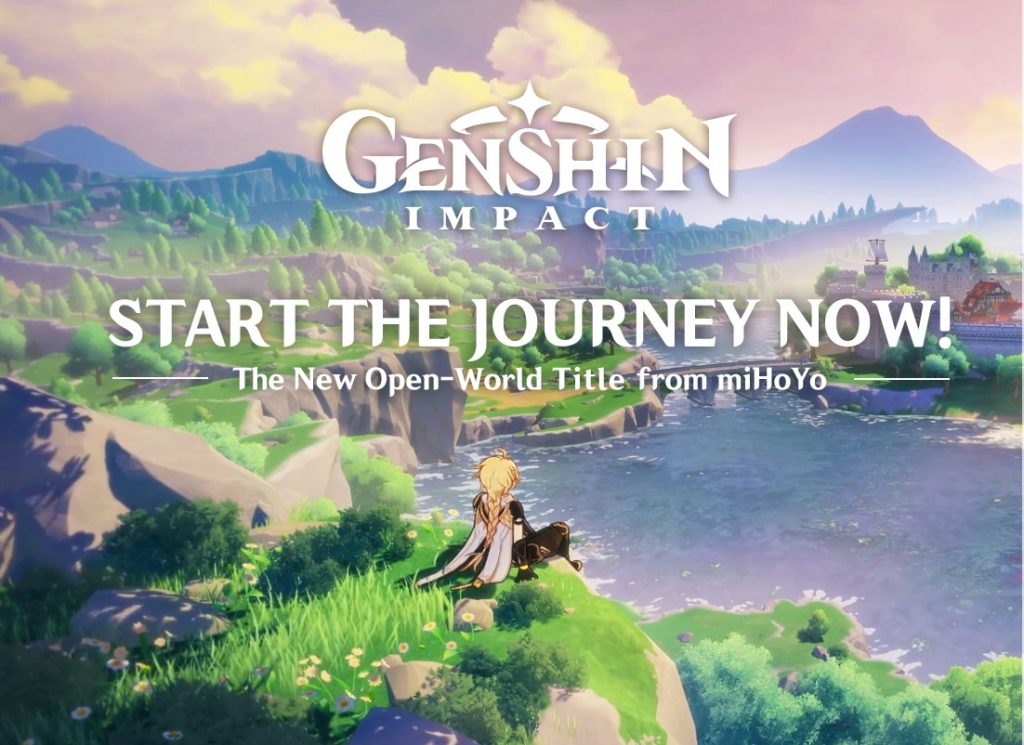 How to fix Genshin Impact Crashing issue?
Whatever is causing your Genshin Impact game to crash, any of the solutions below should fix it.
Fix #1: Double check your hardware specifications.
An important consideration before you install Genshin Impact is to make sure that your hardware can handle the game. Check out official Genshin website to know the minimum and recommended system requirements for this game.
Fix #2: Install drivers and updates.
Ensuring that you have the right graphics settings as well as an updated suite of graphics drivers are two troubleshooting steps. By default, your PC should automatically check for the latest GPU drivers but you can always check manually anytime.
Use any of the links below on how to check for updates depending on your GPU:
Also, while you're at it, make sure that your Windows OS runs the latest software version at this time. Microsoft regularly release updates so all you need to do is to install them as they become available.
To check for Windows updates, follow these steps:
Press Windows key or button and "I" (Win+I).
Once the Settings menu appears, scroll down to the bottom and right-click on Update & Security.
Click on Windows Update.
Click on Check for Updates.
Wait for your PC to search for updates and install them if they're available.
Fix #3: Tweak Genshin Impact display settings.
If you have weak PC, you can try to lower the game resolution to fix crashing issues. Here's what you need to do:
Open Genshin Impact.
Press ESC on your keyboard.
Click the Settings icon.
On the left panel, click on Graphics and select Display mode.
Try selecting a lower resolution such as 1280 x 720 and check if that will fix your problem.
Fix #4: Lower the graphics settings.
If lowering the resolution won't work, another thing that you can do is to lower the overall graphics quality of the game. To do that, simply go the Graphics settings page and try to lower all the settings possible in that section.
Fix #5: Run game on elevated access.
In case your system is blocking the game from running, you can run Genshin Impact in Administrator Mode. Here's how:
On your desktop, right-click on the Genshin Impact icon.
Select Properties.
Select the Compatibility tab.
Put a check mark on Run this program as an administrator.
Click Apply.
Click OK.
Fix #6: Delete and reinstall.
If none of the solutions above has helped, consider deleting and reinstalling the game. While drastic, this may be the only effective means to fixing bugs that well beyond any of the solutions you've tried so far.
OTHER INTERESTING ARTICLES:
Visit our TheDroidGuy Youtube Channel for more troubleshooting videos and tutorials.