Some players are experiencing GameLoop crashing in Windows PC unexpectedly when playing any game. If you happen to have this problem as well while playing Call of Duty or any popular games in one of the best PC emulators for mobile games, then this article is for you. In this post, we will discuss the most common causes why GameLoop crashes and also include the best solutions to fix this error.
Causes of GameLoop crashing in Windows
There are several factors that can lead to the GameLoop emulator crashing. Some of these known reasons are itemized below for your reference.
Random bug.
One of the common culprits in causing the application to crash is due to a random bug that may have developed in time. These types of bugs usually originate from updates or upgrades of an application and eventually be fixed through patches and updates from the developers if detected. At times, minor bugs just go away without necessarily doing anything.
GameLoop server issue.
GameLoop crashing in Windows 10 or older can be triggered by an outage or issue with its server. If an issue is encountered, always check for reported outages online when you encounter an issue with the application.
Outdated software.
It is highly recommended to always update your emulator once an update is available. This is to prevent the software from being outdated which can affect the performance of the games when playing.
Conflict with other third-party applications running.
There are instances that a game crashes or the GameLoop is acting up when there are too many third-party applications currently opened on your PC. Close some of the applications that you are not using and relaunch the emulator to check if it is already working properly.
Corrupted GameLoop emulator.
An application or a game crashes when the software is corrupted or damaged. This normally exists when you are in the process of updating the software and it suddenly gets interrupted and the update is incomplete.
Antivirus software or Firewall restrictions.
The antivirus software can also be the reason why the emulator suddenly crashes. Since the antivirus software is designed to scan, remove and prevent suspicious applications from running in your PC which might have prevented the GameLoop application to function. The Windows Defender Firewall might also have blocked the application.
How to fix GameLoop crashing in Windows
If the emulator still continues to crash after doing a PC restart, then you can try some of the best solutions provided below to resolve this issue. These fixes were collated from other users who have encountered GameLoop issues when using the emulator in playing phenomenal games such as PUBG Mobile, Call of Duty Mobile and Among Us.
Fix #1: Update the GameLoop software.
Like any other applications for games, the emulator needs to be always up to date to prevent any issues when using the application. As this update usually includes fixes for basic bugs, optimize performance and other advantages that are generally beneficial to players. Follow these steps to identify if the emulator installed on your PC is the latest version.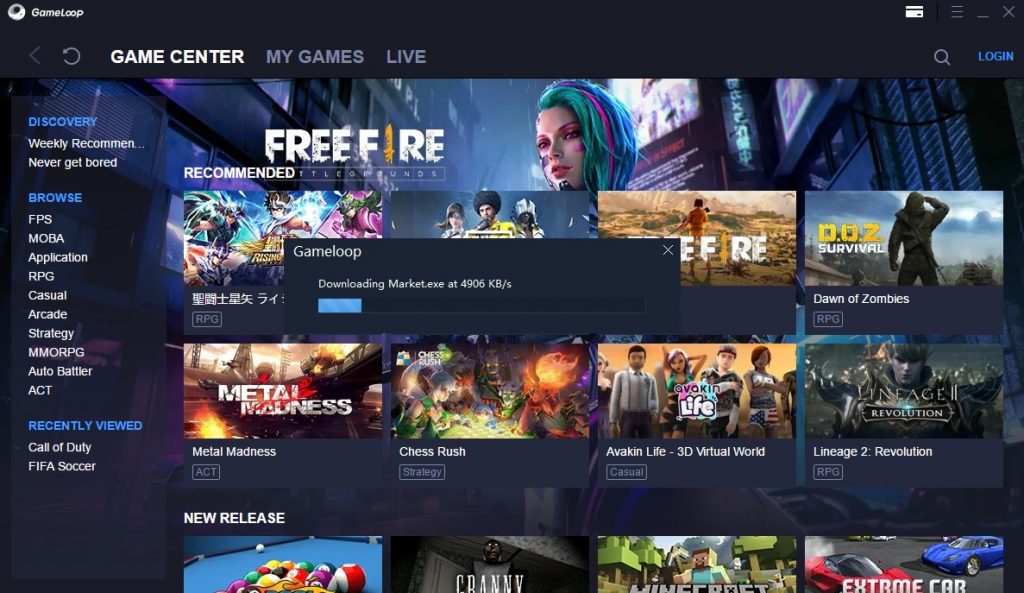 Launch GameLoop emulator.
Select More Options (three lines icon) found on the top right of the page.
Select update check to the version installed is the latest.
Select Update if GameLoop is outdated.
Fix #2: Adjust the Antivirus or Windows Firewall settings.
Check the Antivirus software or Windows Firewall in your computer to adjust the settings and allow the GameLoop application to run. Here's how to unblock certain applications on your Windows 10 for your reference.
Select the Start button on your Windows 10.
Type Firewall on the search field.
Select Windows Defender Firewall from the results of the search.
Select Allow an app or feature through Windows Defender Firewall found in the left pane.
Place a check on the box corresponding to the emulator. The checkmark indicates that the emulator is not blocked and can run in your Windows 10. This is also the section where you can block applications in your WIndows 10 if you want to.
Fix #3: Update your Windows software.
Check if there is an update available for your Windows 10 software and make the necessary changes. Here's how to do it:
Press the Start button on your Windows 10.
Select Settings.
Scroll down and select Update and Security option.
Select Windows Update located at the left sidebar.
Choose Check for updates. An update will begin automatically if available.
Fix #4 Reinstall GameLoop application.
Download the application again if the issue continues after all the solutions above have been performed. Ensure to remove the application first before reinstalling the emulator again. This last resort should be able to fix the emulator from crashing as this action mostly resolves other emulator issues. Then you can start playing your favorite mobile games again on your PC.
OTHER INTERESTING ARTICLES:
Visit our TheDroidGuy Youtube Channel for more troubleshooting videos and tutorials.