Genshin Impact is slowly becoming popular among PS4 gamers and just like any other games out there, many players are now reporting that they're experiencing the CE-34878-0 error on it.
If you are looking for solutions to fix this issue on your own PS4, check out this troubleshooting guide.
Why you're getting error code CE-34878-0 in Genshin Impact?
If you're experiencing error code CE-34878-0 when playing Genshin Impact in your PS4, it can be caused by one of these things:
PS4 system software bug.
By far, the most common reason for CE-34878-0 error has something to do with a corrupted or damaged system software. Your PS4 may suffer from a bad system software if you turn it off while it's trying to install an update, when you try to modify the official firmware incorrectly, or when there's a broken hardware component that triggers a software error.
If your video games keep crashing and the PS4 shows the CE-34878-0 error code after, you may be dealing with a possible system software issue. You should try the latest system software update to fix the issue. Or, if you tried to modify the firmware, to return everything back to normal.
Damaged game data.
If you're only getting error CE-34878-0 after Genshin Impact has crashed, it's possible that it may be caused by corrupted game saves or game data. Just like the software, game files can become corrupted if you interrupt the system when it's trying to "save" or when trying to install a game update.
To prevent file corruption in your games, make sure that you let your console finish "saving" first.
Broken hard disk drive.
You can also get this error code if your console's hard disk drive is broken, or if a certain sector where some files are saved is damaged. This is a common issue for older PS4s (Day 1 or first generation).
PlayStation Camera bug.
The Face Recognition feature that becomes available if you're using a PlayStation Camera has also been blamed for CE-34878-0 error. There have been reports about this bug in the years past although we assume that it's already been patched by Sony.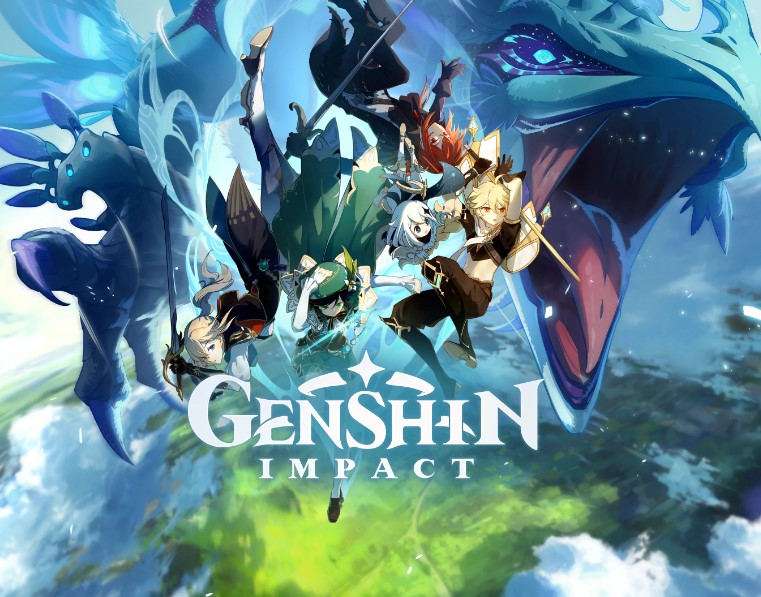 How to fix Genshin Impact CE-34878-0 error?
If you're wondering how to fix the CE-34878-0 error on your PlayStation 4, check out any or all of the solutions below.
Before you proceed, make sure that you reboot your console by unplugging it from the power outlet for at least 30 seconds. This is going to refresh the system and clear the system cache.
Fix #1: Install the latest system software update.
Checking for updates is your first step in fixing PS4 errors. If your games keep crashing and showing the CE-34878-0 afterwards, make sure that you update the console's software first before playing again.
If you mainly use your PS4 for playing offline only, you can try an offline update using a USB device. This is one of the official methods to check for and install updates for the PS4 so it's pretty safe.
Fix #2: Rebuild the console's database.
Your PS4 may slow down or stop working properly if its file database is corrupted. To keep the database in top shape, you can rebuild it via Safe Mode. Once you're in Safe Mode, simply select the Rebuild Database option.
Fix #3: Turn off Face Recognition.
If you are using a PlayStation camera, try to see if turning off the Face Recognition feature in the Settings menu will get rid of the Genshin Impact CE-34878-0 error. We find this solution helpful in dealing with this error across many PS4 games.
Follow these steps to do that:
Go to your PlayStation Home screen.
Select Settings.
Select User.
Select Login Settings.
Uncheck Enable Face Recognition.
Fix #4: Factory reset.
You can also return your PlayStation 4 to factory settings to fix this problem. Just like in rebuilding the database option, you'll need to boot your console to safe mod and select the Initialize PS4 option.
Fix #5: Replace the hard drive.
If you still receive the CE-34878-0 after you've reset your PS4 console, the problem might be caused by a fault in your hard drive. Unfortunately, such an issue can only be fixed by getting a new hard drive, a procedure which means opening the console and physically taking out the original hard drive.
If you want to go ahead with this solution, we suggest that you let a professional do it for you, or contact PlayStation support especially if you are not confident in doing it yourself.
OTHER INTERESTING ARTICLES:
Visit our TheDroidGuy Youtube Channel for more troubleshooting videos and tutorials.