In this troubleshooting guide, we will show you what to do if your Galaxy Tab S7 keeps lagging. Performance issues are common even to powerful tablets, but they're not necessarily hard to fix. In fact, you may only need to do a couple of procedures to make your device work smoothly again. Continue reading to learn more. 
When a high-end tablet like the Galaxy Tab S7 starts to lag, then it's probably just a minor firmware-related problem. That's always the case with powerful devices that have performance issues. Needless to say, you can fix the problem by doing some basic troubleshooting procedures. So here's what you should do:
First solution: Close background apps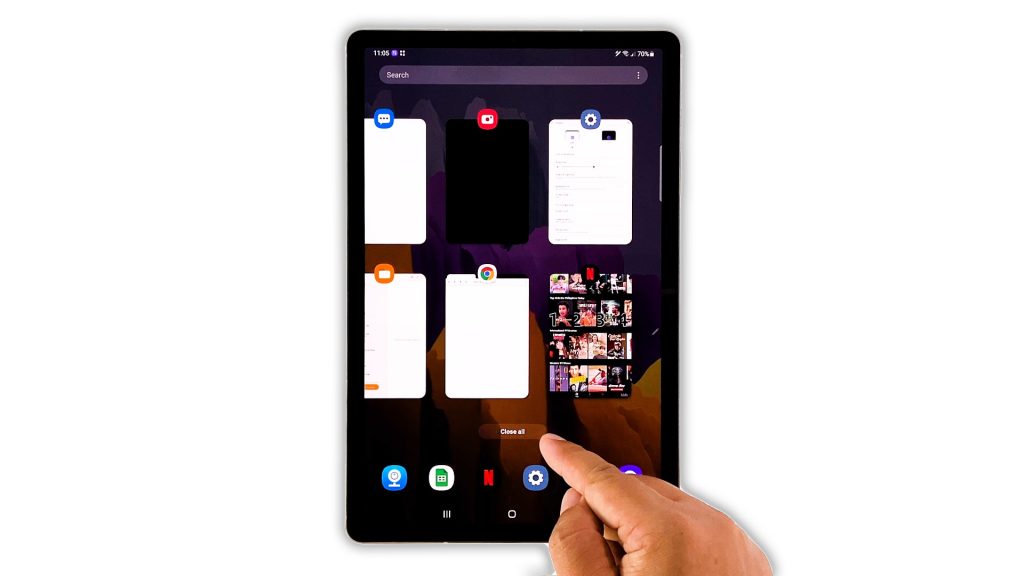 When it comes to fixing lags and freezes, the first thing you have to look into are the apps that are left running in the background. There are apps that might cause any device to become sluggish.
To do so, tap the Recent Apps key on your tablet. This will show you the apps running in the background.
Now tap Close All to quit them all at once.
After doing that, observe your tablet to see if it still keeps lagging.
Second solution: Force restart your tablet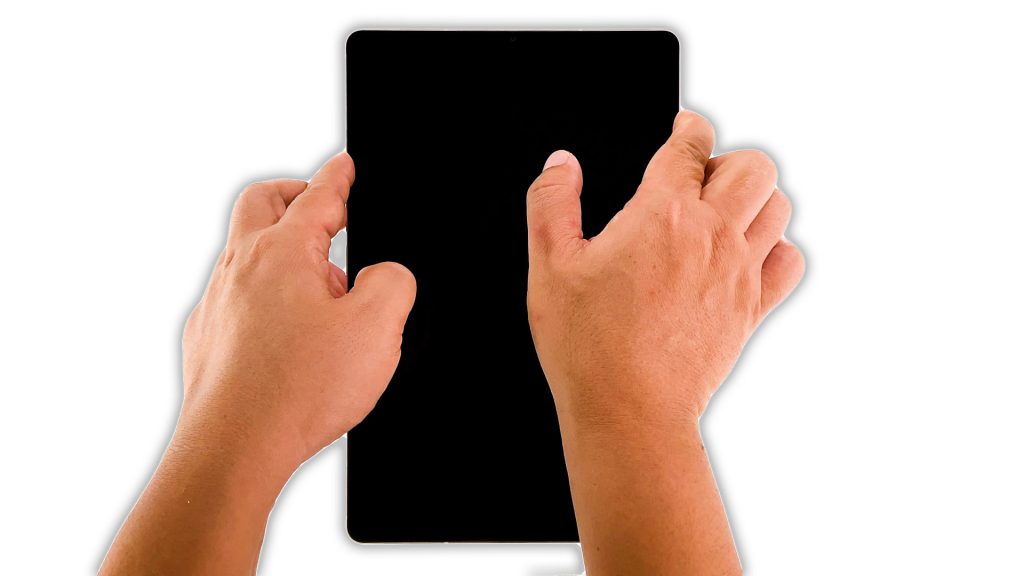 Another thing you have to do is the forced restart, especially if the first solution failed to fix the problem. The Forced restart will refresh your tablet's memory as well as reload all its apps and services. It's effective against issues like this. Here's how you do it:
Press and hold the Volume Down button and the Power key for 10 seconds. This will trigger your tab to shut down and power back up.
Once the logo shows, release both keys and wait until it has finished rebooting.
After the restart, try to see if your tablet still lags or if the problem is fixed.
Third solution: Run your device in safe mode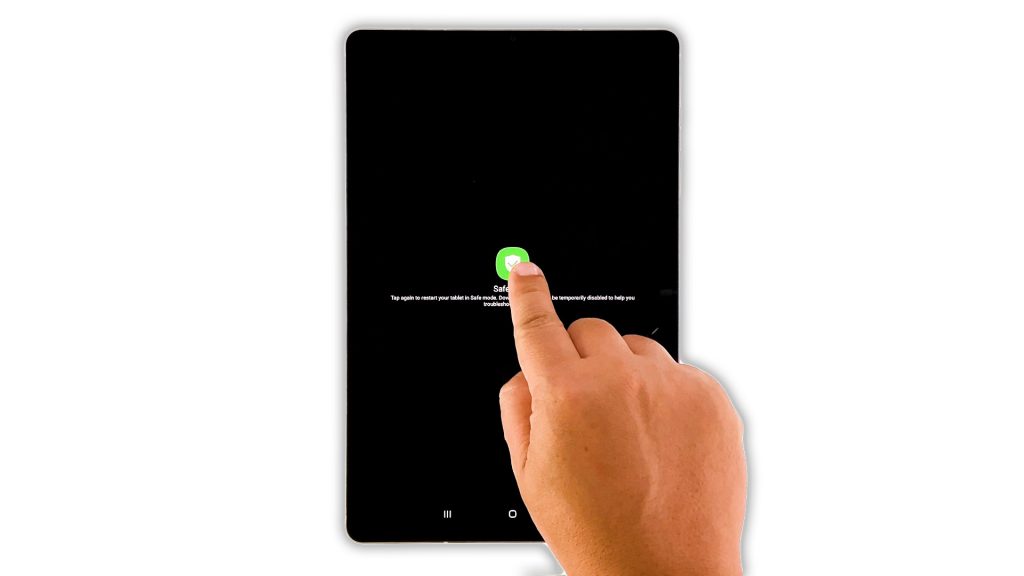 After doing the first two solutions and your Galaxy Tab S7 is still lagging, then try running it in Safe mode. In doing so, you're temporarily disabling all third-party applications, which might be causing the problem. Here's how:
Swipe down from the top of the screen, and tap the Power icon.
Tap and hold on the Power off option until it turns into Safe mode.
Tap Safe mode to restart your tablet.
Once in safe mode, try to see if your device still lags. If the problem is fixed, then look for the apps that are causing the problem and uninstall them. However, if the issue remains, then move on to the next solution.
Fourth solution: Check for new firmware updates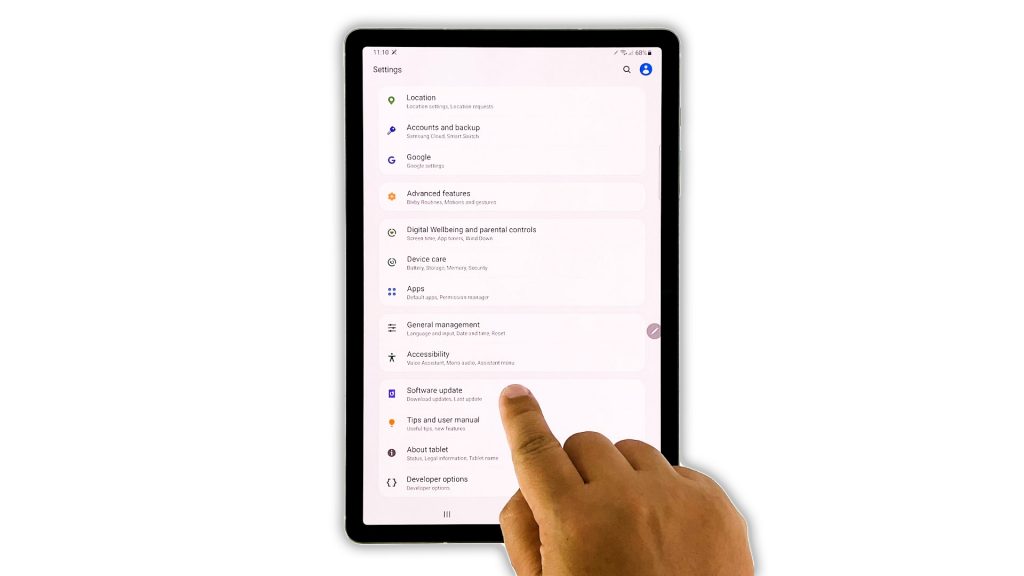 Sometimes, performance issues are due to widespread problems caused by some bugs in the firmware. In such a case, Samsung will fix them by rolling out an update. Thus the next thing you have to do is to check if there's a new update for your tablet.
To do so, launch the Settings app.
Scroll down and tap Software update.
Tap Download and Install to check for new updates.
After updating your tablet and the problem continues, then move on to the next solution.
Fifth solution: Reset all settings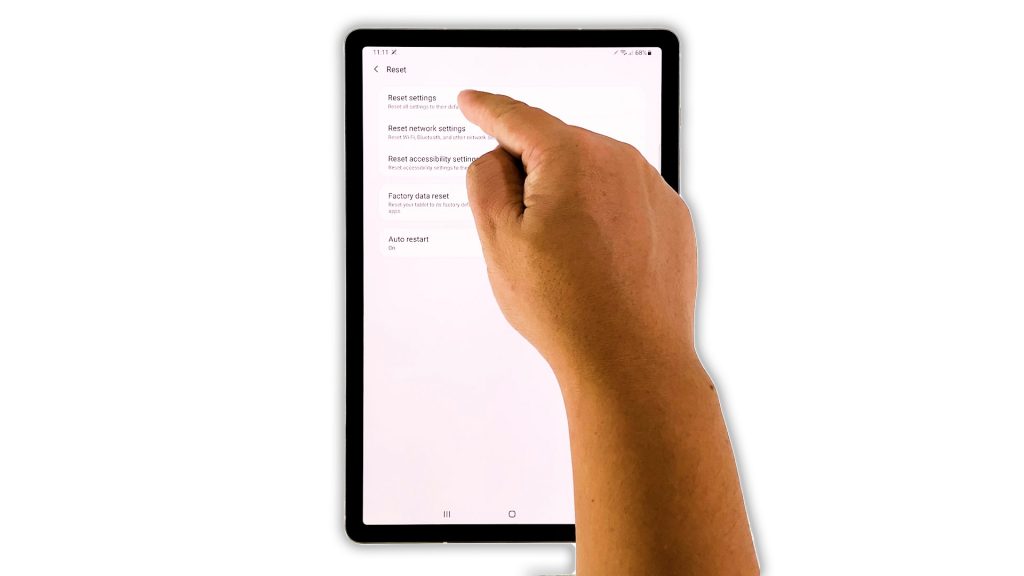 It's also possible that such a problem is caused by some inappropriate settings. So the next thing you need to do to fix your Galaxy Tab S7 that keeps lagging, is to reset all of its settings.This method is also effective in fixing performance issues. Here's how it's done:
Open the Settings app on your tablet.
Scroll down and tap General management.
Tap Reset.
Tap Reset settings.
Tap the Reset settings button, and enter your security lock.
Now tap the Reset button to proceed with the settings reset.
If your Galaxy Tab S7 still lags after this, then you have to do the next solution.
Sixth solution: Factory reset your tablet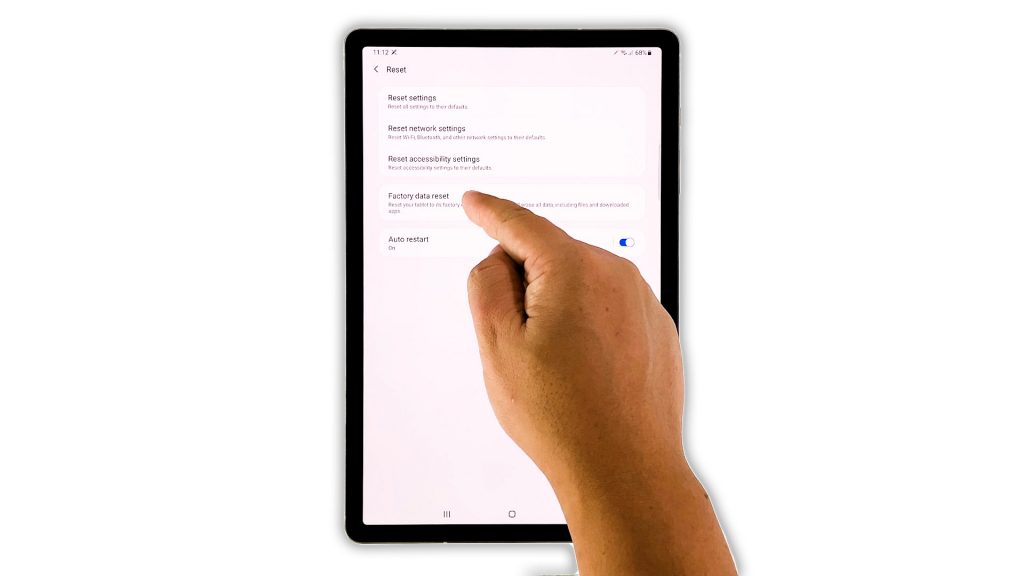 Lastly, if your tablet continues to lag even after doing the previous solutions, then you have no other choice but to reset it. A factory reset will fix any performance-related problem including this one. However, make sure to backup your important files and data before doing so.
When ready, follow these steps to reset your Tab S7:
Open the Settings app on your tablet.
Scroll down and tap General management.
Tap Reset.
Tap Factory data reset.
Scroll down and tap the Reset button.
If prompted, enter your security lock.
Tap Delete all.
Enter your Samsung account password, and tap Done to proceed with Factory reset.
After the reset, set up your Tab S7 as a new device. It should run smoothly now that you've reset it.
And that's what you should do if your Galaxy Tab S7 keeps lagging. We hope that this simple tutorial can help you one way or another.
If you find this post useful, please consider supporting us by subscribing to our YouTube channel. We need your support so that we can continue creating helpful contents. Thanks for reading!
ALSO READ: