Hello guys! Here's another post that covers 6 more #GalaxyS6 issues. As usual, these issues are taken from reports submitted by some members of our Android community. If you are yet to see your own question published here, make sure to keep watching for similar posts in the near future.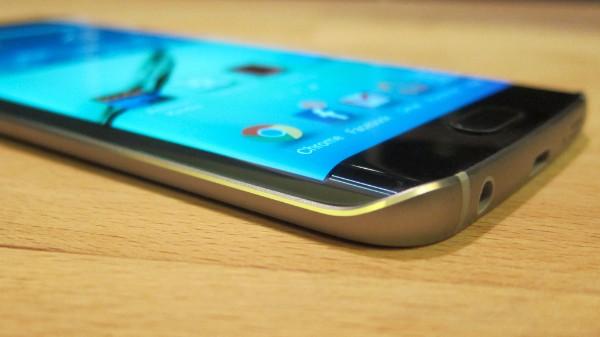 Below are the specific topics covered in this post:
If you are looking for solutions to your own #Android issue, you can contact us by using the link provided at the bottom of this page, or you can install our free app from Google Play Store.
When describing your issue, please be as detailed as possible so we can easily pinpoint a relevant solution. If you can, kindly include the exact error messages you are getting to give us an idea where to start. If you have already tried some troubleshooting steps before emailing us, make sure to mention them so we can skip them in our answers.
---
Problem #1: Hardware buttons on water-damaged Galaxy S6 not working properly
I was out in a vacation one day doing island hopping when I brought my Samsung Galaxy S6 in the water with me, which I also secured in a waterproof pouch so to avoid being wet/soaked. However, few minutes later, I noticed that the pouch started to form moisture inside and I realized that the water was able to get in the pouch. I immediately get out in the water and took my phone to the boat and immediately wrap it in a thick cloth (that was about 2-3 pm when it happened).
Later at around 6pm, I transferred it to a rice container as advised by my friends. That was Thursday and after 58 hours (Sunday at 1am) I turned it on to check if it will work and eventually it did. However when I charged it, it doesn't charged normally (after 30 minutes it was still at 11%). So I turned it off again (Sunday at around 8am until Monday 6am) and put inside the rice container again for another 24 hours (Monday 6am until Tuesday 6am). I charged it and it charged up to 100% and I was really happy. I started using it until I noticed that GOOGLE SEARCH and CAMERA would suddenly appear (even if I didn't open it) while I do texting or scanning through my phone.
So I tried to check the settings and was able to found the settings for the camera which prevent it from suddenly appearing even if I don't really open it and I also disabled the google search. However, google search still appears but not as often as the first time. Few days later, I also noticed that the POWER ON/OFF BUTTON and HOME KEY would SOMETIMES malfunctions. Like it functions during daytime, then at night it goes off (but not simultaneously though and not at all times). I tried to search for troubleshooting these concerns in the internet and I found this way through the accessibility > dexterity and interaction > assistant menu which I found really helpful as to avoid using the home key/power on/off key.
Is my unit okay or do I still need to have it checked for any possible defects? I am afraid to use the factory reset for fear that I won't be able to use it with a sim afterwards. and maybe having it configured would cost much also. My unit is a Dual SIM one and it's open line too. I hope to hear from you soon. Thank you so much! — Maan
Solution: Hi Maan. If these issues were not there before you took your phone for a dive, then you can bet your S6 was indeed water damaged. We know you would want to hear good news on this situation but we're afraid you really have to look for an effective resolution. And that resolution is phone replacement. An exhaustive hardware repair may have a small chance of fixing whatever problem there may be, but we won't bet on it. Majority of the time, water-damaged electronic device eventually breaks down after repair so there's really nothing much that you can do. Doing a factory reset won't help in this case either as the main cause is hardware malfunction. If the phone is still within warranty, try bringing it to a Samsung store for replacement.
Problem #2: Transferring photos from a randomly rebooting Galaxy S6
On the "Thedroidguy" page the explanation about these phones shutting down randomly says "if the phone still shut itself down in safe mode, then the problem must be in the firmware or the hardware. You need to backup all your important data, especially ones that are stored in your phone's internal storage, and perform the master reset." Do you have a magic way to backup all your important data if the phone is constantly turning off?
My cloud has everything except for the last 3 months. Verizon decreased my cloud size causing my automatic updates to stop working. I have all my pics since June and would love to have the last 3 months. I have tried safe mode and even tried wiping the cache partition. Nothing works so I'm guessing it's the firmware or hardware but I really don't want to lose those pics. Help! — Denise
Solution: Hi Denise. There's no magic way to create a backup of your files if there's a very short time in between reboots. You need to have at least a full minute between reboots in order to move a few MBs of files from your defective phone to another device. A shorter time than 1 minute between reboots may not be enough to let your S6 initialize and establish a good connection with, say, a PC and transfer files. And remember, regularly interrupting a device while it's trying to access its memory or saving something can also lead to file corruption. That said, there's really nothing much that you can do in this case. Unless you can stabilize the phone long enough to move files, those important pictures are gone.
Problem #3: Galaxy S6 draining battery even while charging
I usually need to charge my S6 every night. No big deal. However, sometimes after charging all night (with the provided charger) it still does not completely charge. Sometimes on 50-60%, but sometimes completely. Last night, it didn't charge at all and powered down during the night. Luckily, it went ahead and charged at that point. Unluckily, I was late to work because my phone is my alarm. What can I do to make it charge consistently? Secondly, it's as if the phone goes "brain dead" sometimes. It seems to be overwhelmed when I ask it to do complex things like activate, or wake up. I'll turn the screen on, touch a button and then it acts like it isn't sure what to do. So I'll try something else and maybe even a third time on something else at which point the phone does the first thing that I'd wanted. It's very frustrating. I've cleared most photos out, and uninstalled any apps that I didn't truly need hoping for better performance, but sometimes it still feels like my smartphone didn't graduate smartphone class. — Darrinswait
Solution: Hi Darrinswait. The two issues may be related or not at all. In order to hit 2 birds with one stone here, we strongly recommend that you do a factory reset first so you can observe how charging works when all software settings are set to default. Make sure that you don't install any app while observing the phone to see a difference. Try to observe the device for at least 2 days. For reference, below are the steps on how to do a factory reset:
Create a backup of your important files and contacts.
Press and hold the Volume Up, Home and Power keys together.
When the device powers on and displays 'Power on logo', release all keys and the Android icon will appear on the screen.
Wait until the Android Recovery Screen appears after about 30 seconds.
Using the Volume Down key, highlight the option, 'wipe data/factory reset' and press the Power key to select it.
Press the Volume Down button again until the option 'Yes — delete all user data' is highlighted and then press the Power key to select it.
After the reset is complete, highlight 'Reboot system now' and hit the Power key to restart the phone.
If your phone charges fine during the observation period (at least 2 days and no apps installed), then the battery drain issue during charging must be caused by an app/s. Only install apps that are compatible and updated. Because there's no specific way to know what may be causing battery drain  (other than by going under phone settings and checking battery usage), you must do a trial-by-error isolation yourself.
Problem #4: Galaxy S6 keeps making beeping sounds randomly
First off, I have a Galaxy S6. My phone keeps beeping at random but there's no message or notification given. I have followed so many tips on line, shut off every notification i could find, and it still beeps like every 5 minutes or so. This just started. I did recently switch my emails on the phone (wicked annoying task to do) and maybe that did something? I have downloaded just two apps ever, and that was a long time ago, i hardly use them.
Also, I have noticed my Gmail and my EMAIL app no longer is syncing, sync is currently experiencing problems. It will be back shortly. both things are super annoying. — Lionettes
Solution: Hi Lionettes. There are a lot of things that can cause an S6 to make a sound notification so we can't really tell where to start looking. The best thing that you can do right now is to try to remember what you did or changed differently prior to noticing the notification issue. If you can't do that, consider wiping the cache partition to see if that will change anything. Here's how to do that:
Turn off the device.
Press and hold the following three buttons at the same time: Volume Up key, Home key, and Power key.
When the phone vibrates, release the Power key but continue to press and hold the Volume Up key and the Home key.
When the Android System Recovery screen appears, release the Volume Up and Home keys.
Press the Volume Down key to highlight 'wipe cache partition.'
Press the Power key to select.
When the wipe cache partition is complete, 'Reboot system now' is highlighted.
Press the Power key to restart the device.
If nothing will change after wiping the cache partition, you can also try to boot your device in safe mode. If the beeping sound is due to a bad third party app, the issue should not occur in safe mode. That should help you then further narrow down on the third party apps you've installed recently. To boot in safe mode, follow these steps:
Press and hold the Power key.
When 'Samsung Galaxy S6' appears, immediately release the Power key and then press and hold the Volume Down button.
Continue holding the Volume Down button until the phone finishes the restart.
When you see Safe Mode on the lower left corner of the screen, release the button.
Of course, if nothing will change further, you must do a factory reset. Refer to the steps provided above. Doing a factory reset should also help you fix your email syncing issue.
Problem #5: Galaxy S6 Edge gets stuck in Samsung logo page after flashing stock ROM
Please help me!!! I bought a Galaxy S6 Edge 925F off the aliexpress site for 02 months. it came in version 5.0.2 of Android, and updated via OTA to version 6.0.1. A month after installing, the phone restarted alone without reason, and was repeatedly restarting the logo "Samsung Galaxy S6 Edge" until after a few times alone system started.
After that every day was the same. To try to resolve, I reinstalled via Odin the most current stock ROM site SamMobile for the model, did the factory reset and also the cache cleaning as directed in site tutorials. At the beginning everything went well, but one week after cell did the same thing, restarted, was running several times the initial logo, to enter the system, and after a few minutes did the same thing. I do not know what to do, can you help me? Mobile is out of the company's warranty period. Thank you very much in advance. — Allan
Solution: Hi Allan. If your phone starts working fine after flashing a stock ROM but then reverts to a problematic state afterwards, you should really question yourself what you did differently. There must be something you installed or changed that causes the issue. If you can't figure out what may be causing the issue, flash a stock ROM again and observe the phone for long as you can, (at least a week perhaps) without installing any app or update. This will help you determine if something you're adding later is causing the problem.
Problem #6: Galaxy S6 Edge+ screen keeps flickering
My Samsung Galaxy S6 Edge+ had a screen flicker – then black screen, but I could still answer incoming calls – not much else. I did a soft reset and the display came back, but only for about 20 minutes. Tried again and now only a black screen, but sounds and vibrations when buttons are pushed. Even on start up the screen stays black – therefore, it does no good to do a hard reset because I can't see where to scroll to wipe the device. I tried doing a factory reset from my laptop in Google Play, but it can't find the device. Verizon was no help. Samsung tried but couldn't help in the store. They said mail it back and maybe there is a fix, maybe there isn't. No clue which operating system is running – been trying to update for over a month but got an error message every time.  — Round
Solution: Hi Round. If the phone boots up fine (because it still makes sound notifications, receives calls, the LED light continues to flash), then you have a screen assembly problem. To fix that, you must submit the device to a hardware check so the screen or unit can be replaced. Our blog does not provide guides on how to replace parts so if you want to do the replacement yourself, try to look for instructions somewhere.
---
Engage with us
If you are one of the users who encounters a problem with your device, let us know. We offer solutions for Android-related problems for free so if you have an issue with your Android device, simply fill in the short questionnaire in this link and we will try to publish our answers in the next posts. We cannot guarantee a quick response so if your issue is time sensitive, please find another way to resolve your problem. 
If you find this post helpful, please help us by spreading the word to your friends. TheDroidGuy has social network presence as well so you may want to interact with our community in our Facebook and Google+ pages.