In this post, we share to you another list of #GalaxyS6 issues. As usual, we want to let you know that these issues come from your fellow Android users. If you are experiencing any Android issue and you can't seem to get rid of it, make sure that you let us know so we can publish it here and its solution.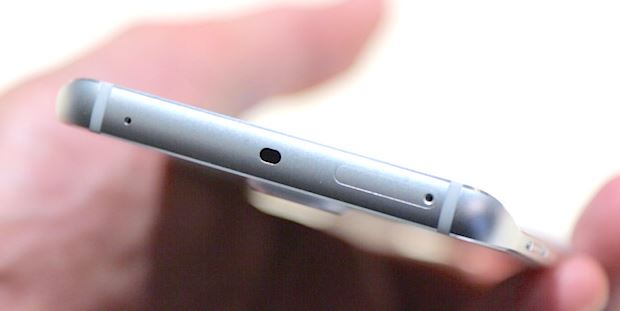 For now, these are the specific topics covered in this material:
If you are looking for solutions to your own #Android issue, you can contact us by using the link provided at the bottom of this page, or you can install our free app from Google Play Store.
When describing your issue, please be as detailed as possible so we can easily pinpoint a relevant solution. If you can, kindly include the exact error messages you are getting to give us an idea where to start. If you have already tried some troubleshooting steps before emailing us, make sure to mention them so we can skip them in our answers.
---
Problem #1: Sure remote app not working on Galaxy S6 | Galaxy S6 IR sensor stops working when using Sure remote app
Dear Team I've been looking for a solution about my issue like described in the title. Since a few days the IR-Sensor/Blaster doesn't seem to work anymore, for no reason as i think. I went thru your page with all the titles of issue and tips "https://thedroidguy.com/samsung-galaxy-s6-edge-troubleshooting" but found nothing related to my problem. The phone still has its original OS and software and is not rooted. I installed the app "Sure" as my remote control a couple of weeks ago and it worked fine with my TVs and set up box until a few days ago. Sometimes i had to clear the cache and reboot the phone, but then it worked again as usual. I checked all possibilities i found on the internet, but couldn't solve the problem nor find out what the problem could be. Even with the *#0*# menu it doesn't work when i face another digicam to the sensor. Is there a "hidden" option to disable or enable this IR-Blaster/Sensor? Is there a way to check what the problem could be? Will only an annoying hard-reset maybe help? I posted my problem also in a German forum but got no answer to it. Things like that issue almost drive me crazy, because it happened all of the sudden and i have to get up everytime when i want to change the channel. I'll be very thankful if you could help me with that problem, and if possible without a hard-reset. Kindest regards. —  C. Krebs
Solution: Hi C. Krebs. If this problem happened right after you installed a system update or an app update, some software changes may be to blame. To check, try to do the troubleshooting steps below.
Wipe the cache and data of the app. We know you've cleared the cache before but doing it again (and more) may help this time. Make sure that you wipe the app's data too. Wiping the app's data is the virtual equivalent of removing the app and installing it again. Here are the steps:

Open the Settings menu either through your notification shade (drop-down) or through the Settings app in your app drawer.
Navigate down to "Apps". This may be renamed to something like Applications or Application Manager in OEM skinned versions of Android 6.0.
Once in there, click on an application.
You'll now see a list of stuff that gives you information about the app, including Storage, Permissions, Memory Use, and more. These are all clickable items. You'll want to click on Storage.
You should now clearly see the Clear Data and Clear Cache buttons for the application.

Reinstall the app. If wiping the cache and data won't help, make sure that you don't skip the reinstall option. This will force the phone to install the latest version of the app too.
Delete the cache partition. You also want to make sure that the said app is not in conflict with the current system cache. Forcing the phone to delete the current system cache and building a new one might help in this case. To do that, follow these steps:

Turn off the device.
Press and hold the following three buttons at the same time: Volume Up key, Home key, and Power key.
When the phone vibrates, release the Power key but continue to press and hold the Volume Up key and the Home key.
When the Android System Recovery screen appears, release the Volume Up and Home keys.
Press the Volume Down key to highlight 'wipe cache partition.'
Press the Power key to select.
When the wipe cache partition is complete, 'Reboot system now' is highlighted.
Press the Power key to restart the device.

Try another remote app. There's no user-level diagnostics to check the condition of the IR blaster so the way for you to see if it's still functioning is by using another app. There are a number of free universal remote app out that you can install so this not a big deal. If a second remote app works on your device, that's a confirmation that the device's IR sensor is working. It should also tell you that the Sure app you're using may be the problem.
Contact the developer of the app. If the IR sensor works, the next logical step that you should do is to contact the developer so they can take a look at your problem. Try sending an email to this address and see how it works: [email protected].
Problem #2: Galaxy S6 Edge won't power back on
Hello! I have only had my Samsung Galaxy S6 Edge for about a month. My grandma gave it to me when she got a new phone so it's around a year old. It's been taken care off and hasn't had any other issues that I know of. I have to charge it overnight because for some reason my phone takes forever to charge. When I woke up in the morning, the blue LED indicator was flashing but the screen would refuse to turn on. I am freaking out right now because I made plans with friends and family and they can't get into touch with me. If you could help me, that would be great.
P.S. I did have an app that kept crashing and it happened pretty frequently and when I last used it, it would show the notification that the app stopped working about every couple of minutes. — Arayne
Solution: Hi Arayne. The first step to check if there's something that you can do on your level right now is to see if you'll still be able to boot the phone. Unless this is done, there's really very little to nothing that you can do. Below are the steps that you can follow to boot the phone to alternate modes:
Boot in Recovery mode:
Charge the phone for at least 30 minutes.
Press and then hold the Home and Volume UP keys, then press and hold the Power key.
When the Samsung Galaxy S7 shows on the screen, release the Power key but continue holding the Home and Volume Up keys.
When the Android logo shows, you may release both keys and leave the phone be for about 30 to 60 seconds.
Using the Volume Down key, navigate through the options and highlight 'wipe cache partition.'
You can either wipe the cache partition or do a factory reset when in this mode.
Boot in Download Mode:
Charge the phone for at least 30 minutes.
Press and then hold the Home and Volume DOWN keys, then press and hold the Power key.
When the Samsung Galaxy S7 shows on the screen, release the Power key but continue holding the Home and Volume DOWN keys.
Wait until the Download screen appears.
If you can boot the phone in download mode but not in other modes, that means that your only way out may be to flash a stock or custom firmware.
Use Google to look for a guide on how to do it.
Boot in safe mode:
Charge the phone for at least 30 minutes.
Press and hold the Power button.
Once the 'Samsung Galaxy S7' logo appears, release the Power key and immediately press and hold the Volume Down button.
Continue holding the button until the phone finishes rebooting.
Once you see the text "Safe mode" at the bottom left corner of the screen, release the Volume Down button.
The only difference of safe mode from normal mode is that the former prevents third party apps from running. If you can boot the phone in safe mode but not in normal mode, uninstall all apps until the issue (that prevents you from booting normally) is eliminated.
Remember, if you can't boot the phone to any of the modes above, there must be an unknown hardware malfunction that prevents the phone from turning on normally. It can be a bad power button, a damaged battery, or some malfunctioning parts. Bring the phone to Samsung or to a third party repair shop so the hardware can be checked.
Problem #3: Galaxy S6 can't send SMS
Hello. I've been having some issues with my phone so I'm contacting you guys. So basically, my phone can't seem to send text messages. It says, that it failed to send the text message. Initially, I thought it was the SIM card, so I bought a new one and tried it again but it still can't sent text messages. Sometimes, it sends and other times it doesn't. When I restart my phone, it works.
Also, the network service is always working, it's just the text messages that doesn't send. One of your sites said try to send a text message to my own phone number. The first time I did, it once again said, text message failed to send. But after like, 5 minutes, I tried resending it, and then it worked. When others text message me, it doesn't come, but later, they all come at the same time, after like minutes or hours after they sent it. It's really annoying. Please help! Do you think hard reset is the only way? (I have so much stuff on my phone) — Delilah
Solution: Hi Delilah. The cause of the problem can either be phone-specific, or something that's network related. To see if the issue is on your Galaxy S6 itself, you must try the following:
wipe the cache partition,
delete the cache and data of the messaging app you're using,
reinstall the messaging app (only if you're using a third party app)
ensure that the Message Center number on your phone is correct.
If you don't know the Message Center number, ask your carrier for it.
If you are using the stock or native messaging app from Samsung, you can also boot the phone in safe mode so you'll know if one of your third party apps is to blame. Safe mode will block third party apps and services. See to it that you observe the phone for as long as you can while in this mode so you'll notice the difference. If the issue won't occur while this mode is enabled, that's a confirmation of our hunch. Refer to the steps above on how to do it.
If nothing changes even while the phone is in safe mode, you must do a factory reset. We know it's a hassle but you are bound to do it if only to see if it can help. Here's how:
Turn off your Samsung Galaxy S6 Edge.
Press and hold the Volume Up, Home and Power keys together.
When the device powers on and displays 'Power on logo', release all keys and the Android icon will appear on the screen.
Wait until the Android Recovery Screen appears after about 30 seconds.
Using the Volume Down key, highlight the option, 'wipe data/factory reset' and press the Power key to select it.
Press the Volume Down button again until the option 'Yes — delete all user data' is highlighted and then press the Power key to select it.
After the reset is complete, highlight 'Reboot system now' and hit the Power key to restart the phone.
If all these software troubleshooting steps won't change anything, you can assume that the problem is network-related. Call your wireless carrier again and let them help you fix it.
Problem #4: Galaxy S6 randomly reboots | Galaxy S6 won't accept fingerprint to unlock screen
Thanks for your kind offer of assistance. Out of the blue my phone got stuck in a constant boot loop. I couldn't power it down. I researched online and found your suggestions using the volume, power key, home key and tried that many times to no avail. I finally took my phone to T-Mobile and they tried the same thing and a few other tricks. Nothing worked so they did a factory reset. Well, then I couldn't finish the set up because I had changed my Google password and couldn't remember the one I'd originally used when I set the phone up for the first time. Insert expletive!!! I waited 72 hours and tried again and was successful with the set up. Evidently the reset triggered a firmware update because there are several new additions including a new keyboard in an ugly black and yellow. I have not checked but it must be the latest version. The phone worked Ok…it has rebooted off and on since the reset at odd times but seems to correct itself after one boot. Now, the reboot is happening more often. Sometimes it does this when I'm instructed to swipe the screen to start but not always.
This is also different. I had successfully set up my fingerprint and at first this was working well. I also set up a pattern unlock for backup. The fingerprint does not work anymore but the pattern unlock does work. If I remember correctly, I believe the fingerprint option stopped working shortly before the phone started the constant reboot initially. I am still paying T-Mobile for this phone and surely can't afford to buy a new phone. If you have suggestions, I'm all ears and very thankful! Best. — Amy
Solution: Hi Amy. We don't know the full history of your phone so we can't say for sure if the cause of the problem lies on the software level only. On your part, try to do a factory reset, refrain from installing any update or app, and observe how it works for a few days. If the random reboot and unlock screen issues continue despite having factory reset the phone and haven't installed anything, then hardware must be to blame. In this case, you can assume that the issues are being caused by a hardware malfunction. You must find a way to have the phone repaired or replaced.
Problem #5: Galaxy S6 Recent apps and Back buttons turning on and off
Hi there. I'm hoping that you can help with some sort of diagnosis. My Galaxy S6 has recently developed a problem where the recent apps and back buttons start glitching on and off. If I am trying to use an app it will scroll back though the previous screens/pages opened and then return to the home screen (app is still open in the background). Sometimes if I tap an app to open it, it will automatically close itself. This is not just apps that I have installed, it affected the pre-installed apps/Icons too. At this point i normally give up and put the phone down, the buttons are still glitching, lighting up and pulsing. The phone has not been dropped or immersed and I use a protective case at all times (Otterbox). Do you have any idea what might be causing this? I have considered factory resetting the phone but I am not sure that this will help if it is a hardware issue? Many thanks. — Mark
Solution: Hi Mark. We've already documented this issue since last year but there seems to be no clear pattern that we can follow so we can pin the true cause down. Even a year after we published the software solutions you can try, we are still looking for the definite answer for it. But as the general rule in Android troubleshooting goes, you must always assume that the issue is hardware in nature if all software troubleshooting have already been tried. If the phone remains problematic after a factor reset, find a way to have it replaced.
Problem #6: Galaxy S6 Edge screen has turned black with flashing light problem
Hi. I have a Galaxy S6 Edge phone and have been recently facing a black screen with flashing light problem. Sadly, I cracked my phone a year and a half ago and I have not had any problems with it until now. In the upper middle right corner I have a divot from where it was hit hardest. The glass is gone right on the "edge" part. So I do have the flashing screen but it only goes to where the hole begins so like 3/4 of the phone.
I've tried all the button combinations but not a single thing is showing up on my phone. The buttons do work and the phone still does too. I'm not positive if my touch sense is working. I did reach one point where the phone was 3/4 frozen white light and there were Chinese characters in place of normal English so I think I screwed up the settings with the touch screen somehow.
I've tried turning it off and letting it die but I don't think the phone is letting it do that because my back button and page button still work after it wants to die. I very stuck on ideas on what to do. I had a friend that had a similar problem with a different droid phone that redownloaded the homescreen of their phone while hooking it up to their laptop and it worked, but I'm not really sure how to do it or why it would work? Any advice at this point would help, thanks! (also I am not 100% on the droid version). — Sydney
Solution: Hi Sydney. As mentioned above, if you've already tried all software troubleshooting before, then there must be a problem in the hardware department. If you can no longer boot the phone in any way, or with the help of different hardware button combinations, there's no way to go but repair or replacement. The screen may have been permanently damaged at this time so that means that there's just nothing that you can do on your end. If you're planning to replace the screen assemble yourself, try to look for a good guide from other sources; our blog does not provide hardware troubleshooting and solutions.
---
Engage with us
If you are one of the users who encounters a problem with your device, let us know. We offer solutions for Android-related problems for free so if you have an issue with your Android device, simply fill in the short questionnaire in this link and we will try to publish our answers in the next posts. We cannot guarantee a quick response so if your issue is time sensitive, please find another way to resolve your problem. 
If you find this post helpful, please help us by spreading the word to your friends. TheDroidGuy has social network presence as well so you may want to interact with our community in our Facebook and Google+ pages.