Hello Android fans! Here's another #GalaxyS6 post for you. Our article today covers some calls-related problems. As usual, these are taken from reports from some members of our community. We hope you'll find this one helpful.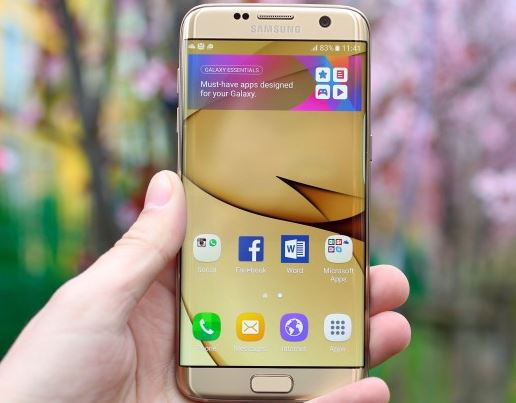 If you are looking for solutions to your own #Android issue, you can contact us by using the link provided at the bottom of this page.
When describing your issue, please be as detailed as possible so we can easily pinpoint a relevant solution. If you can, kindly include the exact error messages you are getting to give us an idea where to start. If you have already tried some troubleshooting steps before emailing us, make sure to mention them so we can skip them in our answers.
Below are specific topics we're bringing for you today:
Problem 1: BYOP Galaxy S7 weak signal reception, keeps searching for service
I have a Bring your own phone to TracFone (SM-G935V) that uses Verizon service which has the following issue. This issue appeared sometime in the middle of June 2017.
When I restart my phone, I get a Searching of Service message in the upper left corner of the swipe screen. The signal strength is 3 bars. If I make an outgoing call and go back to the swipe screen the upper left corner displays Verizon Network. Another temp fix is to do a (*73) on the phone pad. Now I can receive incoming calls to the phone and they do not go straight to voicemail. When I reboot the phone the Searching for service message appears again and to fix I either have to make a call of perform a *73 again.
I have had long talks with TracFone and they state that my account is set up correctly. TracFone has also contacted Verizon and they indicate there are no issues on there end. Samsung had me send the phone back to them for possible repair with no SIM card installed. They reloaded all of the software to current versions and flashed all required components. The phone passed their bench tests. However when I get the phone back the issue is still present. All of the other features appear to work correctly.
One interesting note is when I got the phone back from Samsung and inserted the SIM card, the phone would not finish initializing until I turned on the Wi Fi. Last TracFone is sending a new SIM card. Can You Help? — Peter Oelgoetz
Solution: Hi Peter. If Samsung can't figure it out, we doubt there's anything that we can do. The cause of the problem may be at the code level, meaning the software is having a hard time working properly with Verizon's and/or TracFone's system. Keep in mind that the software running in your phone is not originally built for any of these networks so you can always expect some issues from time to time. You can either just ignore this annoying issue, or get a compatible phone directly from TracFone.
Problem 2: Galaxy S7 edge can't make calls, keeps showing "emergency calls only"
I have an Samsung S7 Edge. It keeps jumping into "Emergency calls only" (although it isn't in there) and won't let me place phone calls. What can I do to stop this or how can I disconnect this feature? It is very hard to get it to stop once it is in there. Thank you so much. I am learning a lot from your site. — Lena
Solution: Hi Lena. This problem can occur due to a number of reasons so let's discuss some of them briefly.
Check the SIM card. If this problem occurred out of the blue and your phone was working normally before then, you must ensure that the SIM card is working. If you have another phone on the same network, insert your SIM card in that phone and see what happens. Depending on the result, you should know whether the issue lies on the phone or with the SIM card. If it's a SIM card problem, contact your carrier so they can confirm if there's a signal issue in your area or not. If they'll say that coverage in your location is good, then it must be an account issue. They should help you fix it.
Temporary software glitch. If your phone has been running without interruption for weeks or months, make sure that you restart it. Otherwise, do a factory reset and see  how the phone works. Once you've factory reset your phone, you can then check if the issue remains or not. Be sure not to install apps right after a factory reset.
From the Home screen, tap the Apps icon.
Find and tap Settings and then touch Backup and reset.
Tap Factory data reset and touch Reset device.
If you have screen lock feature turned on, enter your password or PIN.
Touch Continue.
Tap Delete all to confirm your action.
Factory reset will delete your personal files so be sure to back them up before you proceed.
Stolen phone. We don't know the history of this device but if you purchased it from someone, there's a chance that it may be reported as stolen by its original owner. Carriers can prevent reported stolen phones from working properly so the current situation may be beyond your ability to fix. If your phone was working normally on this same carrier using the same SIM card, simply ignore this possible reason.
Network outage, congestion. If a factory reset won't help fix the issue at all, there's a chance that there may be an issue with the network. It may also be the reason why inserting your SIM card in another phone in the same location won't work. To confirm, contact your carrier and get first hand information.
Problem 3: Galaxy S7 edge can't make or receive calls, calls go to someone else's voicemail
My S7 edge has issues ringing out and receiving calls. Sometimes it will go straight to other people's voicemail, and vice versa when someone tries to ring me. My boyfriend also has these same issues. Is it a common problem on these phones? — Paige
Solution: Hi Paige. If both phones (yours and your boyfriends) are on the same network, this is more likely a service issue than a device one. Do a quick factory reset on both devices and try to replicate the issue. If the problem returns on both phones, contact your carrier.
Problem 4: Galaxy S7 SMS can't receive calls in the morning, calls forwarded to voicemail, SMS are delayed
First thing in the mornings. When people call it goes to voicemail, multiple times. Then after they send a text it seems to work. Sometimes this happens throughout the day and at night but seems more prevalent first thing in the morning.
Also, sometimes the texts have a 3- to 5-minute delay. This is causing major problems with my other half…any help would be appreciated. — Midnite362
Solution: Hi Midnite362. Try wiping the cache and data of the apps in question first. This will make sure that there is no app-specific bug causing the issue. For example, since you seem to be having an issue with SMS, you should clear the cache and data of the messaging app you're using. Here's how:
Open the Settings menu either through your notification shade (drop-down) or through the Settings app in your app drawer.
Navigate down to "Apps". This may be renamed to something like Applications or Application Manager in OEM skinned versions of Android 6 or 7.
Once in there, click on an application.
You'll now see a list of stuff that gives you information about the app, including Storage, Permissions, Memory Use, and more.
These are all clickable items. You'll want to click on Storage.
You should now clearly see the Clear Cache and Clear Data buttons for the application.
If wiping the app's cache and data won't help, do a factory reset. Refer to the steps above. Factory reset should return all software settings and apps to their known working setup. If the problem continues after that, the issue must be on the network side. Contact your carrier and let them know about it.
---