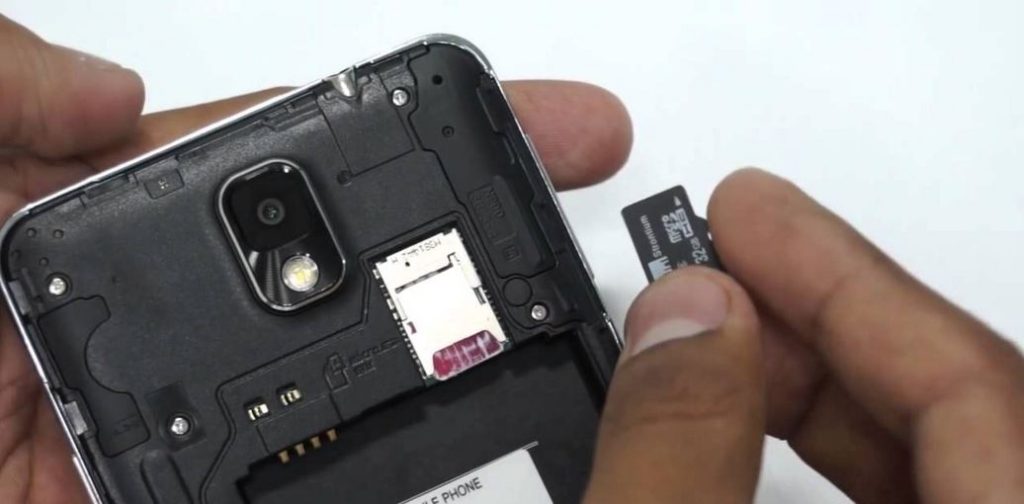 Are you having some trouble with your #GalaxyS5 storage device or SD card? You may find this post a handy guide in fixing it. These are the specific issues discussed in this post:
If you are looking for solutions to your own #Android issue, you can contact us by using the link provided at the bottom of this page, or you can install our free app from Google Play Store.
---
Problem #1: Galaxy S5 cannot transfer files to SD card
Question 1: Duplicate contacts ( my husband and I share a contact list though our shared email address and this seems to create a problem) he has about 300 contacts and I only have about 150. but there are also other accounts in the mix Google, Microsoft ect.. I partially fixed the problem by adding the contacts I wanted off my husband list and then ONLY displaying my phone contacts… but there are still contacts missing on my list… is there a way to transfer or change the list a contact is shown in? P.S. when you save contacts to a computer file will it save all the data in the contact list such as address', second phone numbers, email address and notes?
Question 2. The phone seems not to recognize our SD cards. they show in the list of storage but we cannot transfer anything to the cards. it looks to be working but the storage amounts don't change…I was able to hook my phone to the computer and move my contact list, photos and other things to the card .. but cannot do it on the phone itself… A Verizon representative tried at their store with another card and had the same problem. Their only answer was to completely restore the phone to factory and start over. my husband refuses. and I don't really like this either. It takes days of fiddling with the phone to get it were we want it. please help (p.s. I just saw your FAT32 format fix, maybe I can try this but need to move the stuff of my card onto the computer) — Katherine
Solution: Hi Katherine. The fastest way to add details to a particular contact in an S5 is by merging identical ones. To do that, you have to:
Tap Contacts.
Tap the required contact.
Tap the merge icon.
Tap Link another contact.
Tap THE REQUIRED CONTACT.
Tap Done.
If you happen to have a lot of non-identical contacts (that is their names do not match with one another) you have no other choice but to manually add the details individually.
For the second issue, we still suggest that you try a factory reset. If you can move files in and out of the SD card using another device or computer, that clearly indicates that the phone is not working properly. Making sure that the operating system do its job as intended is a first good step. And you can only do that by doing a factory reset first.
Problem #2: Can an SD card become primary internal storage device in a Galaxy S5?
Hello. So I recently bought my Samsung S5 off eBay, after having a tough time with an S6. I know there is always a risk when buying a phone through a secondary route, but I was on a tight budget.
Anyway, this phone came with a 10 GB internal storage capacity. I am pretty sure it is usually 16 GB but 10 wasn't a problem until I began receiving the "Internal Storage Reaching Capacity" notification. So, I bought an SD card of 64 GB. It was working fine. Storing pictures, videos, but everything else was still being stored to my phone and not to the external storage.
I tried restoring the phone with the SD card but I receive the same outcome.
What I am wondering is, is there a way to make my SD the primary  storage for ALL of my phone, aside from just pictures and videos through the camera settings?
Thank You! — Jazzy
Solution: Hi Jazzy. While SD cards seem to offer a good alternative for our storage days nowadays, there are still other digital stuff that needs to be kept in a phone's primary storage device or the built-in storage. File packages belonging to the operating system, some apps, and some camera modes are designed to store stuff to the primary storage even if there's an SD card installed. Reasons can vary for this but the most common ones include efficiency and security.
For example, if you use the Burst shots feature on your camera, the pictures will be saved to your device's internal memory instead of the SD card. The same is true for other apps like email apps and those with higher security requirements. So the answer to your question is NO. There's no way to make the SD card as the primary storage device on an S5.
Problem #3: Galaxy S5 primary storage device keeps running out of space
Hello. About 2 months ago now I noticed that I have been running low on storage resources…namely the phone tells me I am low on storage space. When I first got the phone I put in a 32GB SD to store my user files so as not to have this issue in the first place. Short of it: I moved as many apps as allowed to the SD card, and deleted about 10 or so altogether. STILL whenever there are mass quantities of updates I get the triangle-exclamation icon stating that the updates cannot be applied because of storage space issue. In addition I noticed that the apps I move to SD reappear on the System Storage after an update, which means I have to re-move those apps over, and over, and over…you get the picture. But the main question is what the hell is eating all of my on board storage space? Regards. — El
Solution: Hi El. The best way to check what causes the primary storage device to run out of space is by doing the following:
From the home screen, tap and drag the Notifications bar downwards.
Tap the Settings icon.
Scroll to, then tap Storage.
As mentioned above, some apps require that they be stored in the primary drive so if you have a lot of such apps, you should see them under Storage section.
A good thing to change to remedy the situation is by ensuring that the camera's default storage is set to use the SD card, especially if you are fond of creating videos or photos.
Also, make sure that music and other documents are stored in the SD card instead of the primary storage.
Problem #4: Galaxy S5 stop recognizing SD cards in weeks
I'm having an issue with SD cards. I have tried two different 64 GB cards with my phone in the past 6 months. Both worked fine for several weeks (the first lasted 5-6 weeks, the second 10-12 weeks) and then suddenly stopped working. By which I mean my phone stopped recognizing them. In each case, the phone would say no SD card was mounted, then when I tried to remount it that the card was blank or had unsupported files. When I try to reformat, I get a message that the card has been removed, and then a repeat of the blank or unsupported message. Please help, the native 16 GB isn't enough! — Mike
Solution: Hi Mike. An SD card's lifespan depends on how you use it. Each card has a set number of times that stuff like photos and videos can stored, deleted, or restrored. A typical SD card used normally can last for at least 5 years depending on its quality. We therefore find it interesting that 2 SD cards were easily worn out in a matter of weeks.
One of the common mistakes Android users do when working with an SD card is by getting it out of the device without turning the phone off, or by not properly unmounting it. If you do this often, you can expect that the card can suffer errors over time.
If you think that your SD card is not working properly, try to reformat it regularly to stretch out its lifespan. Doing a reformat instead of deleting photos individually is also recommended to avoid having the SD card retain an entry point of a file. Wiping files in mass is preferable. Doing so keeps the SD card cleaner and you minimize giving potential errors from developing.
We also don't recommend that you share SD cards between devices. Different devices use different storage systems and having another device access files on the SD card without reformatting it can create complications.
If you want to look for other articles we've posted that answers some SD card problems, just follow this link.
Problem #5: Galaxy S5 unable to open photos and videos in SD card after some files were deleted
The other day, my storage space icon popped up and said my storage space was running low. Being me, I believe I deleted important files. My main problem is after I deleted some files or apps, now I can "see" any of my pictures, or video's. It still says they are there (I know this because under where it tells you how many pictures you have, it still says 1,120), it just won't show them. There is an hour glass symbol in the middle of every picture. I don't know what file or app I deleted, I can't seem to find any files under storage that will show me what I deleted that day. So, I'd like to be able to see all the pictures I have on my phone. I don't have a computer that I can transfer my pictures to, so I'd really would like to fix this problem. — Erin
Solution: Hi Erin. If you have lost track of the file/s you deleted, the best thing that you can do now is to do a factory reset. Make sure first that you remove the SD card properly from the phone before proceeding. Also, ensure that the rest of your personal data are backed up before doing a reset. For reference, these are the steps on how to do a factory reset on an S5:
Power down the Galaxy S5.
Press and hold the Volume up button, the Home button, and the Power button together until you see the Android on screen.
Use Volume down to highlight the wipe data/factory reset option and press the Power button to select it.
Use Volume down again to highlight Yes – delete all user data and press Power to select it.
Use the Power button to select Reboot system now.
When the S5 restarts it should be completely wiped and ready to set up again.
Factory reset will restore the default settings of the operating system including the files needed to proeprly read the photos. If nothing changes after a reset, that means that the files in the SD card are now corrupted. Try to insert it to another device or computer to see if they can still be retrieved.
Problem #6: Galaxy S5 "phone storage not available. Switching to SD card" error
When using camera, after snapping picture, I get the message "phone storage not available. Switching to SD card". (If storage is set to SD card, I do not get this message and pictures can be taken fine).
When using WhatsApp, I cannot send or receive any images since it seems WhatsApp automatically uses phone storage rather than SD despite phone settings.
How can I fix the phone storage?
Background: This is a Sprint phone but is unlocked and currently running on Koodo network in Canada.
Thank you for any help! — Asha
Solution: Hi Asha. Please check Storage status of your device by following the steps provided for El above and make sure that there's enough space to store files. If everything looks normal and there's more than enough space for your files, please do a factory reset to see a difference.
---
Engage with us
If you are one of the users who encounters a problem with your device, let us know. We offer solutions for Android-related problems for free so if you have an issue with your Android device, simply fill in the short questionnaire in this link and we will try to publish our answers in the next posts. We cannot guarantee a quick response so if your issue is time sensitive, please find another way to resolve your problem. 
When describing your issue, please be as detailed as possible so we can easily pinpoint a relevant solution. If you can, kindly include the exact error messages you are getting to give us an idea where to start. If you have already tried some troubleshooting steps before emailing us, make sure to mention them so we can skip them in our answers.
If you find this post helpful, please help us by spreading the word to your friends. TheDroidGuy has social network presence as well so you may want to interact with our community in our Facebook and Google+ pages.