Read and understand why the error "Unfortunately, #Email has stopped" shows up on your #Samsung Galaxy S6 (#GalaxyS6) and learn how to troubleshoot your device when it happens to you.
Learn how to troubleshoot your device that no longer plays the notification sound when new email messages are received.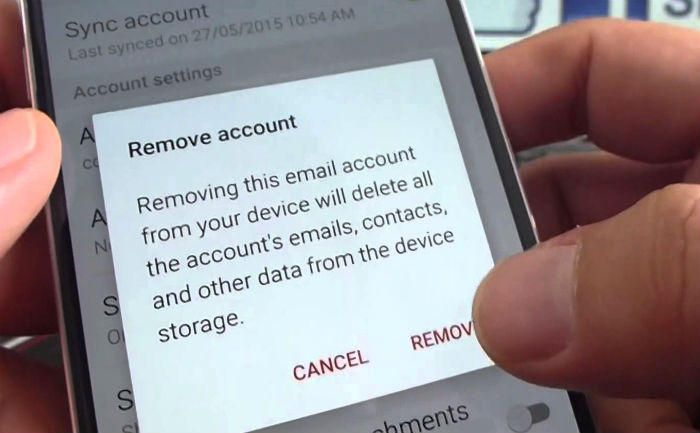 Apps crash all the time even with high-end smartphones like the Samsung Galaxy S6. One process may have encountered conflicts while running, which could affect the performance of the app itself that uses in. In this post, I have addressed a couple of issues. The first one is about the error message "Unfortunately, Email has stopped" that may pop up when the owner tries to check his/her emails. While it specifically mentions Email, the error actually speaks about the Email app and not the "email" in general.
The second problem is still related to email but it's actually more on the app side than the email itself. It's about the notification sound that won't play when messages come in. It may seem like a complex problem but it actually is not, nevertheless, it's an issue that needs to be addressed. So, read on to learn more about these problems and see if the solutions or troubleshooting guides we suggested here work for you.
If you have other issues with your Galaxy S6, however, drop by our troubleshooting page for we have already answered a lot of problems with this phone. There could already be existing solutions to your problems on our site so try to find issues that are similar with yours. If our solutions don't work for you or if you can't find something similar with your concern, then feel free to contact us by by filling up our Android issues questionnaire.
How to troubleshooting Galaxy S6 that shows "Unfortunately, Email has stopped" error
As I mentioned earlier, this problem is actually more on the app problem than an email issue only that the name of the app is Email, the stock client on your phone. While it's a pre-installed app, it also crashes from time to time depending on how well the phone's performance is. When the error pops up, it doesn't necessarily mean it's a serious problem. In face, errors like this can easily be fixed by basic app troubleshooting and that's what I want you to do below.
Step 1: Reboot your phone first before doing anything else
Some firmware and hardware glitches may cause the phone to freeze, hang, lag, which may also affect other apps. When this happens, some apps may crash and leave errors like this while in other cases, apps just closes without warning.
Minor glitches can be fixed by a reboot most of the time, although there are also glitches that need more complex troubleshooting procedures to be fixed. However, you don't have to go that far in order to learn if it's a minor problem or not. So, reboot your phone before doing any other troubleshooting. If the error disappeared, continue observing your phone as it may re-occur in the future. However, if it remained, then continue with the next step.
Step 2: Restart your Galaxy S6 in Safe Mode and use the Email app
While the Email app is pre-installed, it's still possible that a third-party app is causing it to crash. Therefore, it is necessary to isolate the problem immediately to know if third-parties have something to do with this problem or not. Just restart your phone in Safe Mode and open the app to see if it still crashes. If doesn't then, you need to find the third-party apps that cause the problem. Start your search from recent installations or apps that use the Email. On the other hand, if the error still shows up, then troubleshoot the app itself. This is how you boot up your phone in safe mode:
Press and hold the Volume Down and Power keys for 20 to 30 seconds.

Once you see the Samsung logo, release the Power key immediately but continue pressing the Volume Down key.

Your phone should continue booting up and you will be prompted to unlock your phone as usual.

You will know if the phone successfully booted in Safe mode if the text "Safe mode" is displayed at the lower-left corner of the screen.
Step 3: Reset the Email app by clearing its cache and data
You may lose all your emails if you did this especially if they're automatically being downloaded to your phone and deleted from the server, however, you really don't have much of an option here since you cannot open the Email app to backup your messages. Anyway, here's how you reset the Email app:
From any Home screen, tap Apps.

Tap Settings.

Scroll to 'APPLICATIONS,' then tap Application manager.

Swipe right to the ALL screen.

Scroll to and tap Email.

Tap Clear cache.

Tap Clear data button, then OK.
You will have to setup your email account after doing this, which means that you need your login credentials as well as the server settings. If the app still crashes, though, then the next step might help.
Step 4: Delete the system cache so your phone will create new ones to replace them
The system cache can easily get corrupted. When it occurs and the phone continues to use them, glitches and errors may occur that may also result in the crashing of the apps characterized by errors like this. Caches can be deleted without adverse effects on the performance of the phone. In fact, when you delete them from time to time, the performance of your device may improve and simple app issues might be fixed. With that said, I need you to follow the steps below in an attempt to fix this issue. Don't worry, it's safe and easy to do:
Turn off the device.

Press and hold the following three buttons at the same time: Volume Up key, Home key, and Power key.

When the phone vibrates, release the Power key but continue to press and hold the Volume Up key and the Home key.

When the Android System Recovery screen appears, release the Volume Up and Home keys.

Press the Volume Down key to highlight 'wipe cache partition.'

Press the Power key to select.

When the wipe cache partition is complete, 'Reboot system now' is highlighted.

Press the Power key to restart the device.
After the phone has successfully rebooted, open the email app again to see if the error still occurs and if so, then you have no other choice but to reset your Galaxy S6.
Step 5: Master Reset your device to bring it back to its default configuration
Your data and files would be deleted if you did this so you take time backing them up to make sure no important data would be lost. This procedure comes at the end because of the hassle it entails especially in backing up important data on your phone and that's just half of it as you will have to set the device up again after the reset. However, you seem to have no other choice as of the moment. The following is an effective way to reset your phone:
Turn off your Samsung Galaxy S6 Edge.

Press and hold the Volume Up, Home and Power keys together.

When the device powers on and displays 'Power on logo', release all keys and the Android icon will appear on the screen.

Wait until the Android Recovery Screen appears after about 30 seconds.

Using the Volume Down key, highlight the option, 'wipe data/factory reset' and press the Power key to select it.

Press the Vol Down button again until the option 'Yes — delete all user data' is highlighted and then press the Power key to select it.

After the reset is complete, highlight 'Reboot system now' and hit the Power key to restart the phone.
For issues like this, a reset is enough to fix them.
Galaxy S6 not playing the notification sound when emails come in
Question: I'm trying to connect my work email account (not Exchange) with my phone (Samsung Galaxy S6). I've tried the stock email app and a 3rd party app called TypeApp. They both sync, but neither will give me notifications. I have the notifications set in the apps and in the Application Notifications in the phone settings to give me push notifications with a sound, vibrate, and LED blink. None of that is working. I don't know where else there could be a setting that would prevent the notifications from coming through. TypeApp has 2 options for notifications – Push or Fetch. I've tried both and neither work. I'm at a loss! – Shena
Solution: Hello Shena! It's  a good thing that you've done changing the notification settings to make sure that it's not silent or mute. I know it's really annoying to have "deaf" device but, we've received related complaints from our readers. There are several factors to consider that trigger this issue.
The best thing that you should do is to narrow down the problem by performing some basic troubleshooting procedures on your device. In this way, you can make sure that device is not experiencing any software or firmware issues. Is this a new device? Is this the first time that you encounter this issue? If so, then we recommend following the troubleshooting steps below.
Step 1.Boot your phone on Safe mode
This procedure won't fix the issue but to help you figure it out if there are apps responsible that makes the notification ringtone not working.  While in this mode the device will temporarily disable all third-party apps and only the pre-installed apps will run on the system.  
Press and hold the Volume Down and Power keys for 20 to 30 seconds.

Once you see the Samsung logo, release the Power key immediately but continue pressing the Volume Down key.

Your phone should continue booting up and you will be prompted to unlock your phone as usual.

You will know if the phone successfully booted in Safe mode if the text "Safe mode" is displayed at the lower-left corner of the screen.
Try using your device in a normal way, like checking your emails and change the notification settings if you have to and see if the notification sound is fixed when receiving messages. If not, then proceed to the next step.
Step 2: Check individually each app if the notification was disabled
There's another way to determine the issue and fix it, the first one is to change the volume controls under settings, in this case you've already done it. And the other is to check the notification under application manager.
Here's how to enable/disable the individual app notification:
Go to Settings

Tap Applications

Tap Application Manager

Search for the app you want to enable/disable notification (e.g. TypeApp)

Once located, tap it

Look for a checkbox that named like "Show Notification"

Tap it to put a green check on it and vice versa.

Then if your done, go back to the main screen
You can go ahead and try sending an email yourself to make sure that notification sound is enabled. If so, then do this to all the apps that you wanted to enable the notifications.
CONNECT WITH US
We are always open to your problems, questions and suggestions, so feel free to contact us by filling up this form. We support every Android device available and we are serious in what we do. This is a free service we offer and we won't charge you a penny for it. But please note that we receive hundreds of emails every day and it's impossible for us to respond to every single one of them. But rest assured we read every message we receive. For those whom we've helped, please spread the word by sharing our posts to your friends or by simply liking our Facebook and Google+ page or follow us on Twitter.