It is important that your Samsung Galaxy J5 will charge whenever you plug the charger in because without power, it's just another expensive paperweight on your table. There are, however, times when a phone refuses to charge and while the charging process seems simple, it's actually a very complicated process because both the firmware and hardware are involved.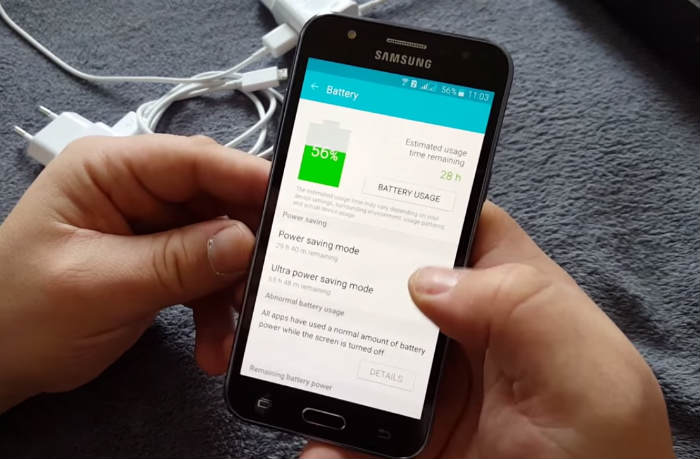 In this post, I will walk you through in troubleshooting your Galaxy J5 that won't charge for some reason. It is imperative that we know why it isn't charging so that we can formulate a method we can use to fix the problem. There are several steps you can do below to try to fix the not charging issue on your phone. This troubleshooting guide is based on how we technicians troubleshoot battery related issues so one of the steps may provide answers to your questions or even solve the problem.
But before we jump right into our troubleshooting, if you have other issues with your phone, make sure you drop by our troubleshooting page for we have already addressed a lot of issues with this device. Try to find problems that are similar with yours and use the solutions we suggested. If they don't work for you and if you need further assistance, contact us by filling up our Android issues questionnaire.
Troubleshooting Galaxy J5 that won't charge
The purpose of this troubleshooting guide is for us to know what the problem is and what needs to be done to fix it. While we don't suggest procedures that can potentially damage the device, things can still happen while you're troubleshooting so please proceed with care and follow the steps at your own risk. That said, here's what you should do about your J5 that's not charging:
Step 1: Pull the battery out and check physical condition of the battery
Your Galaxy J5 has a removable battery so you can actually try to check if it has developed some kind of lumps or if there's something leaking. Just remove the back cover and pull the battery out. Place it on a level surface and try to flick it to see if it rotates freely because if that is the case, then it may have expanded and that might be the reason it won't hold a charge anymore.
Defective batteries need to be replaced immediately as they pose danger not only to the device but also to the user. Batteries explode when overcharged, heated or short-circuited.
However, if one side is fine, try to do the same thing to the other side of the battery just to make sure nothing is wrong with it. As to the leakage, it's very easy to spot as you only have to look for something wet on the edges. If there are no leaks nor lumps, it might not be a battery problem but we need to continue troubleshooting, so move on to the next step.
Step 2: Perform soft reset procedure and attempt to turn it on
After physically checking the battery of your phone, don't place it back in immediately. Instead, press and hold the Power key for a minute to drain electricity that may have been stored in capacitors and other components. This way, the phone's memory will be refreshed. This is what we call "soft reset."
Once you're finished with the soft reset, place the battery back in and secure it with the back cover. Make sure to place it correctly though. After which, try to turn the phone on and then connect the charger to see if it charges this time. If still no, then do the next step.
Step 3: Connect phone to computer or laptop
While your computer or laptop won't give you the ideal current to charge your device at the same pace as with the original charger, the USB port still gives 5 volts of electricity which is enough to make your phone respond to it. We're not actually trying to charge your phone by doing this, we're simply trying to make sure the phone is detected so as to rule out the possibility that the cause of the problem is a broken cable.
If the phone doesn't respond when connected to a computer, laptop or power bank, then try to check the connectors in the phone's charging port. Try to look for lint, debris or bent pins that might be preventing it from properly conducting electricity. To get rid of lint and debris, you can give your phone a blast of compressed air but as to bent pins, you may try straightening them out but be very careful not to break them.
After doing all this and the problem still persists, move on to the next step.
Step 4: Use a different charger and USB cable
Try using a different charger and USB cable as the problem may be with them. This way, we can rule out the possibility that the problem is due to faulty accessories. You may use chargers of other phones and while they may not produce the same amperage as with the original charger, we're simply trying to see if the device responds to other chargers because if so, then it's obvious the problem is with the charger.
However, if the problem still persists after this, then switch back to using the original charger and continue with your troubleshooting.
Step 5: Try charging phone while in safe mode
Assuming there's still battery left to power the phone, I suggest that at this point, you reboot your device in safe mode so as to rule out the possibility that the problem is caused by one or some of the third-party apps you downloaded from the Play Store or ones you may have sideloaded. This is how you boot your phone in safe mode:
Turn your Galaxy J5 off.

Press and hold both the Volume Down button and the Power key.

When the Samsung logo displays, release the Power key but continue holding down the Volume Down button.

Allow the phone to start up while holding down the Volume Down button; it may take a few seconds to complete.

When the phone reaches the home screen and you can see "Safe mode" in the lower left corner of the screen, then it's successful. Otherwise, repeat the steps from the top.
Alternatively, you can just follow these simple steps especially if you cannot bring your device to boot up in safe mode using the method above:
Press the Power key to display power options on the screen.

Touch and hold "Power off" option until "Restart to safe mode" prompt appears, then release.

Tap Restart.

The restart process may take up to 45 seconds to complete.

Upon restart, Safe mode appears in the lower-left of the unlock/home screen.
While in this mode, try to charge your phone and if it still won't charge, then it's safe to say your third-party apps have nothing to do with it.
Step 6: Try charging phone while turned off
Assuming the phone doesn't charge even in safe mode, then turn it off and re-plug the charger. Even if it's turned off, it will still display the charging icon on the screen and light up the LED indicator at the top of the screen. If these things don't show up, then the phone isn't charging even if all its components are powered down. As far as basic troubleshooting is concerned, you've done everything a user can do to try to make the phone charge again. So, it's time you sought professional assistance.
Step 7: Send the phone to a shop to be checked
You may consult a tech at a local shop or you can bring the device back to the store and have your provider's or Samsung's tech check it for you. I'm sure they can give answers to your questions and even fix the problem for you.
CONNECT WITH US
We are always open to your problems, questions and suggestions, so feel free to contact us by filling up this form. This is a free service we offer and we won't charge you a penny for it. But please note that we receive hundreds of emails every day and it's impossible for us to respond to every single one of them. But rest assured we read every message we receive. For those whom we've helped, please spread the word by sharing our posts to your friends or by simply liking our Facebook and Google+ page or follow us on Twitter.