Some FIFA 21 players have contacted us to ask help as the game won't open or launch on them. If you are having a similar situation and you can't run the game at all, this troubleshooting might be of help.
We will discuss the reasons why FIFA 21 may not be working and of course, the solutions that you can take to address the situation.
What are the reasons why FIFA 21 won't launch?
If you are trying to play FIFA 21 on PC and it's not opening, there can be a number of reasons for that. Let's discuss each of these causes below.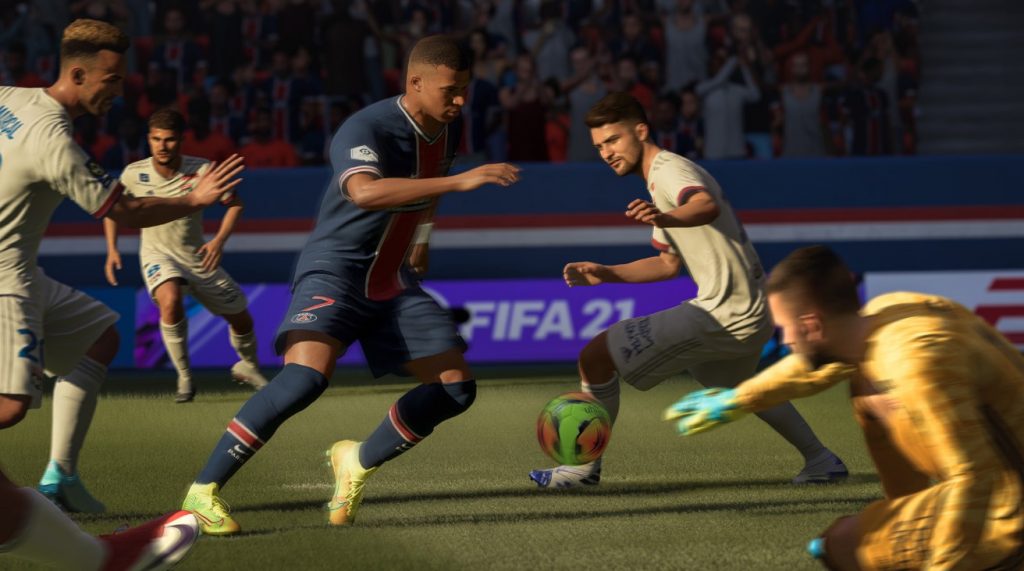 Hardware limitation.
If your PC is a few years old, it's possible that it may not be able to run the game. While not the most demanding game today, FIFA 21 still requires a solid machine in order to work smoothly. If this is the case, then you will need to upgrade your PC's hardware first.
We will provide the minimum and recommended system requirements for this game below.
Game is outdated.
Some players would prefer to play FIFA 21 alone. If you are one of them, it's possible that the game may not be receiving timely updates. This can mean that the reason why FIFA 21 may fail to launch is due to an outdated game client.
Random game errors.
In some cases, a random game bug may be the sole reason for this type of problem. If you are only experiencing this issue infrequently, it's possible that a random game bug may be blocking the game from launching.
The best way to fix random game bugs is to refresh the system by rebooting your PC.
Outdated drivers.
Another possible reason why FIFA 21 may fail to open can be old drivers. Drivers are mini operating system for a specific hardware component such as a graphics card. If a driver is not optimized for a new game, it may cause crashing, performance issues, or, in this case, failure to launch.
In order to lessen the chances of issues from bad drivers, make sure that you keep the software environment of your PC updated all the time.
Damaged game files.
At other times, bad game files can be the cause. This can sometimes happen after you've installed a system update, third party application conflict, or by malicious software.
Software issues.
Just like outdated drivers, old or incompatible software can be reason enough to prevent you from launching FIFA 21. This game is designed to work with Windows 10 only so if your Windows version is older, you may encounter problems, or the game may not work at all.
How to fix FIFA 21 won't open
There are a number of solutions that you can try if you find yourself having a hard time opening or launching FIFA 21. Let's discuss each of them below.
Update the game.
This is a no-brainer. Games, however good they are on release, are not perfect products so they need regular updates to improve them. In case you haven't noticed, updates not only bring cosmetic changes but also fixes to known bugs.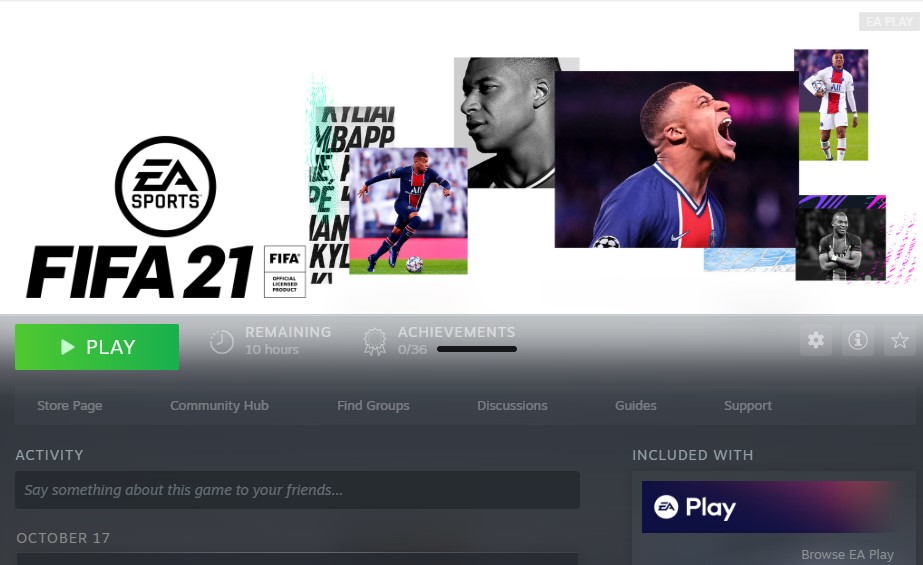 Problems can occur as time goes by so it's important that you install updates for FIFA 21 to keep it top shape. By default, FIFA 21 will automatically look for updates as long as your PC is connected to the internet. So, all you have to do is to simply confirm the installation of the update and let the program do its thing.
Ensure PC can handle the game.
If you're running an older rig, it's possible that the reason why FIFA 21 won't open or launch on it can be hardware limitation. Below are the minimum system requirements of FIFA 21 (Steam):
Requires a 64-bit processor and operating system
OS: Windows 10 – 64-Bit
Processor: Core i3-6100 @ 3.7GHz or AMD Phenom II X4 965 @ 3.4 GHz
Memory: 8 GB RAM
Graphics: NVIDIA GTX 660 2GB or AMD Radeon HD 7850 2GB
Storage: 50 GB available space
If you plan on running the game in higher settings, you're going to need a much faster hardware than the ones mentioned above. As long as your computer meets the minimums though, you should never have an issue opening or launching FIFA 21. Continue with your troubleshooting if the game is still not working at this point.
Install graphics card drivers.
New games may also require upgraded graphics card drivers. This is the reason why driver makers like NVIDIA and AMD also release updates to their hardware regularly.
Refer to the links below on how to update your GPU:
Update Windows 10 OS.
Just as important as updating the game and your drivers is your Windows 10 software. Microsoft also have to constantly update their product in order to fix known errors and glitches as well as prevent new bugs from developing.
So, if you've already taken the steps to update your game and drivers, one important software component that you also need to update is your Windows OS.
Keep in mind that FIFA 21 developer have Windows 10 in mind only when designing this game. If you are using an older Windows version like WIndows 8, 7, or other older stuff, consider upgrading to see if that will fix your FIFA 21 problem.
Change config file and use DX12.
Some FIFA 21 players claim that using DirectX 12 instead of 11 can fix this issue. If FIFA 21 is still not working at this time, follow these steps to check if switching to DirectX 12 will work:
Go to your PC's Documents folder (default location should be PC\Documents\FIFA 21 or C:\Users\[Your Username]\Documents\FIFA 21.
Find the fifasetup.ini file.
Right click on it and open it using Notepad.
Find DIRECTX_SELECT = 1.
Replace the 1 with a 0.
Save and close the file
Repair game files.
In case you're dealing with corrupted game files here, you can also try to use the default Windows 10 repair tool and fix damaged files. Here's what you need to do:
Press the Windows button at the lower left corner.
Search for FIFA 21 app.
Right click on the FIFA 21 app.
Select App settings.
Click on Repair button.
Alternatively, if you play FIFA 21 on Steam, you can use the Steam Verify integrity of game files tool to do a similar task.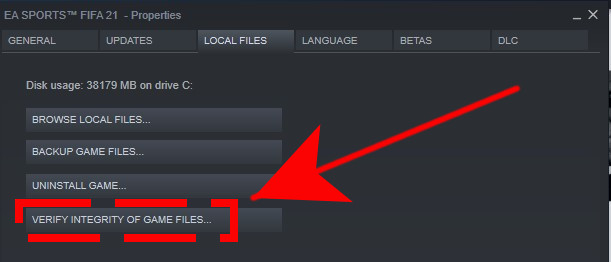 Reinstall the game.
Last but not the least, you can also try to delete the game and install it again. This is a last-ditch effort if your FIFA 21 problem persists. There is no guarantee that everything will work fine after a reinstallation but at this point, you've actually run out of options. We hope that this will work right for you.
Suggested readings:
Visit our TheDroidGuy Youtube Channel for more troubleshooting videos and tutorials.