One of the main issues with FIFA 21 and previous FIFA franchises is lag and performance issues. If you are experiencing performance issues when playing online or offline, this troubleshooting guide should help you on what to do.
What causes FIFA 21 lag or performance problems?
We've collected several items that may affect how FIFA 21 works, in both online and offline modes. These are the commonly cited factors by many players.
Hardware does not meet the game system requirements.
FIFA 21 has certain hardware requirements that must be met. If your PC is a few years old, it's possible that it may already be running under load when you play this game.
If your PC settings are not optimized for playing new games, try using low graphics settings and see if that will fix the lagging or performance problem.
Inconsistent GPU drivers.
Drivers are mini OS for hardware components and just like a regular Operating System, outdated drivers may lead to problems. The good thing is, it's easy to avoid drivers-related issues by making sure that you update them all the time.
Outdated software.
FIFA 21 is designed to run on Windows 10 only. If you're using older Windows versions such as XP, Vista, 7, or 8, the game may not run properly or at all.
If you have Windows 10 32-bit, the game may also not work because it's supposed to work with 64-bit.
Corrupted game files.
Another possible reason why FIFA 21 is crashing or lagging can be due to an issue with corrupted game files. Like regular files, local or game files may become corrupted after a system update, game update or, in some cases, when there's malware in the system.
Incorrect GPU settings.
For some, the cause of the problem can be caused by incorrect settings with your graphics card. Be sure to keep your video card drivers regularly updated to keep performance bugs away.
Local network problems.
Another possible reason why FIFA 21 may be lagging can be your own internet connection. Make sure that you check for slow or intermittent connection issues. Any of these issues can affect game performance, especially when you go online.
Server issues.
If you experience delay or slow performance only when playing with friends, or when on one of the game's online modes, it's possible that the cause of the problem is outside your network or PC.
Server problems can occur and sometimes, they are unavoidable. We'll show you how to know if you have a server-related issue below.
How to fix lag, slow performance, or delay on FIFA 21?
If you are experiencing lag, delay, high ping, or slow performance on FIFA 21, you'll need to do a number of troubleshooting steps to fix them. Check out the solutions below and check which of them will help you resolve your particular issue.
Verify PC hardware.
Video games, especially the PC versions, require certain hardware specifications in order to work properly. Since not every PC can play games, you want to make sure that yours is equipped to handle FIFA 21.
Below are the minimum and recommended system requirements (Steam) for FIFA 21.
MINIMUM:
Requires a 64-bit processor and operating system
OS: Windows 10 64-bit
Processor: 4-core CPU @ 2.5 GHz
Memory: 8 GB RAM
Graphics: nVidia GeForce 780/970/1050 or AMD Radeon 7950/280/470 (3 GB VRAM)
DirectX: Version 11
Storage: 42 GB available space
Additional Notes: Requirements are based on 720p rendering resolution at 30 FPS
RECOMMENDED:
Requires a 64-bit processor and operating system
OS: Windows 10 64-bit (1909)
Processor: 8-core CPU @ 3.3 GHz
Memory: 16 GB RAM
Graphics: nVidia GeForce 1080/2060 or AMD Radeon Vega64/5700 (8 GB VRAM)
DirectX: Version 11
Storage: 42 GB available space
Keep everything updated.
If your PC meets the required specifications for this game, then the next troubleshooting step that you want to do is to ensure that the software environment is fully updated. This means that you must update the four major things:
FIFA 21 game,
third party applications,
drivers (especially the GPU drivers), and
Windows OS.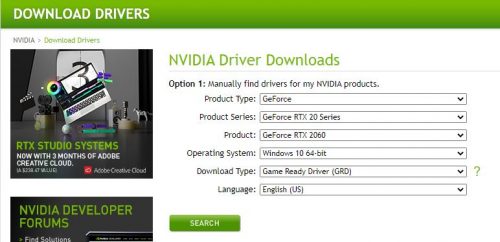 Having an updated software environment is one of the simplest things to keep bugs away.
Check for server issues.
Video games with online multiplayer mode or other online modes can sometimes suffer from server problems. While most server issues are unplanned and occurs due to technical glitches, some may be regular maintenance.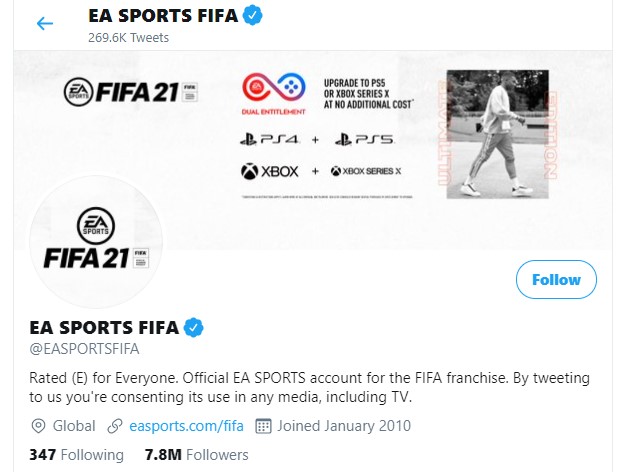 To check if FIFA 21 has an on-going server problem, you can follow their official Twitter page, visit their support page, or search for news using Google search.
Check for slow or intermittent connection problems.
If there's no known server problems at the moment but you are experiencing lag when playing online, the other possible reason may be your own internet connection.
Try running a speed test on your PC to check your download and upload speeds. In general, if you have a very slow internet connection, the game's ping may also go up, which is bad for online gaming.
Restarting your router may help if the cause of the problem is due to your router uptime being too high. It may also help with random network bugs.
Another possible reason why you are having lag when playing may be intermittent connection. Observe how your internet connection works for some time to check if it drops or disconnects randomly.
If you have no idea how to troubleshoot any of these issues, contact your Internet Service Provider for help.
Repair game files.
Lag and slow performance issues can also be the result of corrupted video game files. If you have other games that are also experiencing crashing or lagging issues, using the Windows repair tool may help. Here's how it's done:
Press the Windows button at the lower left corner.
Search for Serious Sam 4.
Right click on the Serious Sam 4 app.
Select App settings.
Click on Repair button.
If you play FIFA via Steam, you can fix the problem by using the Steam repair tool.
Delete and reinstall.
Finally, if none of these solutions have worked in your favor so far, you should consider deleting Serious Sam and reinstalling it from scratch. This can effectively reset the settings of the game and get rid of deeper bugs that may have developed due to the unique software environment of your PC.
Suggested readings:
Visit our TheDroidGuy Youtube Channel for more troubleshooting videos and tutorials.