Need help remove your profile from Match.com? This post depicts a step-by-step walkthrough on how to do so. Here's how to delete a match account permanently from a computer, Android and iOS device.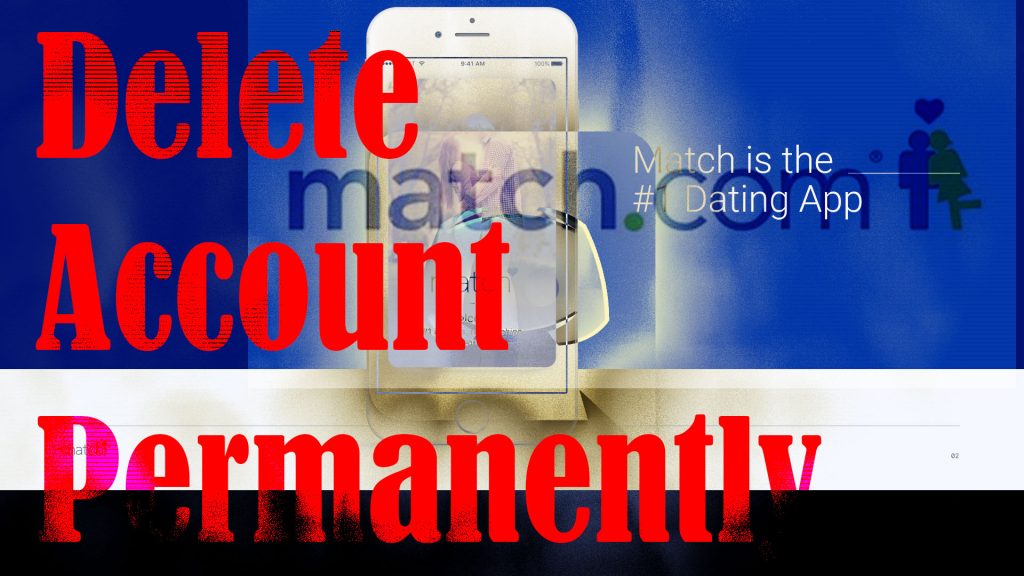 Match.com – Online Dating
Almost everything you need is now offered online from shopping to dating. When it comes to online dating service, Match.com is one of the pioneering go-to platforms for both Android and iOS users. Here, you'll have a chance to meet your perfect match.
But just like any other social media platforms, being in Match.com can also put your security and privacy at risk. Thus, you have to be very prudent when sharing details about yourself.
And if things go wrong and you end up being involved in some sort of bullying or find yourself a victim of harassment, you can always delete your account.
Different ways to delete Match.com account
The process of deactivating and deleting a Match account varies depending on the platform in use.
A. Deleting Match Account on a Computer
If you're using Match.com service through a web browser on your computer, you can delete your account permanently with these steps:
Open your web browser.
Navigate to Match.com official site.
If prompted, log into your Match account using your registered credentials. Be sure to sign into the account that you'd like to delete.
Once you've signed in to your account, click the Gear or Settings icon on the upper-right side of the screen.
Click Settings from the pop-up menu options.
On the Settings menu, click the option to Manage/Cancel Membership located on the left pane.
If prompted, re-enter your Match account password and then click the option to Continue Cancellation.
Also consider cancelling the auto-renewal of your subscription.
After cancelling the subscription, click on Subscription Status.
Then, click the option to Cancel Membership and Remove profile.
Account cancellation process will then instigate. A membership cancellation notice will then be displayed once your Match account is successfully deleted.
Please note though that your account will still remain in the Match.com service database for 365 days before it will be deleted permanently. Within this period, your account is only tagged as Deactivated and therefore can be Reactivated anytime.
B. Cancel Match.com Subscription on iOS
Your Match account can also be accessed and managed straight from the Match.com app. However, the mobile version of Match.com only offers cancellation of subscription. And here's how it's done on an iOS device:
Tap the Settings icon to launch the Settings menu.
On the Settings menu, scroll down and then tap iTunes & App Store.
Tap to select your Apple ID.
If prompted, enter your Apple ID password and follow the rest of the onscreen instructions to access your account.
On your Account page, find and select Subscriptions.
On the succeeding list, select Match subscription.
Select the option to Cancel Subscription to proceed and then confirm it on the pop-up window.
Please note that subscription cancellation only nullifies your Match.com subscription. This means that your profile will still remain on the Match.com database.
C. Cancel Match.com Subscription on Android
Match.com app is also available for Android users. Just like Match for iOS, Match for Android also doesn't have an option to delete accounts. Instead, it only allows you to cancel your Match.com subscription. And here's how it's done:
Launch the Match by tapping on its icon from the Home or Apps screen.
While on the Match app's main screen, tap the Menu icon represented by three short horizontal lines located on the top-left corner of the screen.
To continue, tap Settings from the menu options.
Navigate to the Profile Visibility option and then tap Hidden. Doing so will put your Match.com profile in a hidden state and therefore could not be seen by other Match users.
After hiding your Match profile, open the Google Play Store app on your device.
While on the Play Store main screen, tap the Menu option on the upper-left corner and then tap on Account from the menu panel.
To view all subscriptions tied to your account, tap Subscription.
Then, find and tap Match.
Once selected, tap Cancel and then tap Yes to confirm action.
Your Match.com profile will then be hidden and your Match subscription is cancelled.
When to Delete your Match.com Account?
Aside from security threats, you may also have to consider deleting your Match account once you've already found your perfect match. In this case, staying on the platform is no longer needed unless you're anticipating an early split.
After the deactivation period, your account will be deleted and removed from the service permanently. In this case, that account can no longer be reactivated.
Usually, Match.com's retention team will attempt to gather some feedback regarding your experience with their service. Of course, they would do all means possible to change your mind and keep your account active. But then again, the final verdict is yours.
Hope this helps!
Please visit our YouTube channel to view different troubleshooting and tutorial videos that might be helpful to you.
You Might Also Want To Read: