We've been getting many reports of gamers encountering the CE-34878-0 error when playing Death Stranding on their PS4. This error has been around for years and it can happen without warning. In this troubleshooting guide, we'll show you the solutions on how to deal with this error.
What does error code CE-34878-0 mean?
Error code CE-34878-0 is a generic error in the PS4 system that usually shows up after the game or console has crashed.
If you're getting this error when playing Death Stranding only, it's possible that the issue may be caused by a random game bug, or by an issue with the game itself.
It's worth noting though that this error is not specific to Death Stranding. In fact, it's been observed to occur in a lot of PS4 games.
Causes of PS4 error CE-34878-0 on Death Stranding
There are a number of reasons for PS4 error code CE-34878-0. Let's talk about each of these causes below.
Random glitch.
Sometimes, a random game glitch may develop that can lead to serious issues such as crashes or errors. If you only experience error code CE-34878-0 once or twice after a long time, it's possible that it may be caused by a randomly triggered bug. Depending on the cause, it may or may not go away on its own. The simplest way to lessen the chances of random bugs is by keeping your game and software updated.
Outdated PS4 system software.
Whether you are experiencing an issue or not, it's highly recommended that you keep your PS4 system up-to-date to keep system software issues at bay.
If you mainly use your PS4 to play offline games, it's possible that outdated software is the cause of CE-34878-0 error.
Corrupted saved data or game files.
Another possible reason for CE-34878-0 error can be bad or corrupted game files. Data corruption can occur if your PS4 is turned off while trying to install something, or when saving game progress.
Broken hard drive.
The state of your hardware, particularly the HDD or hard disk drive, can also directly cause crashes and CE-34878-0 error. If you have an old PS4, it's possible that the hard drive may have damaged or corrupted sectors that causes games to crash.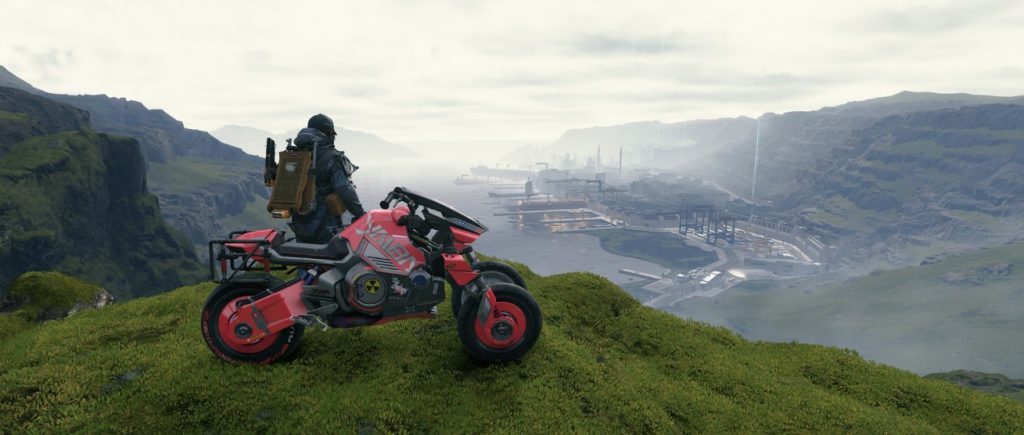 How to fix Death Stranding CE-34878-0 error
These are the solutions that you can try if you're getting CE-34878-0 error when playing Death Stranding.
Fix #1: Check for game and system software updates.
Keeping your games and system software updated is important. Game updates not just bring cosmetic changes but also critical game patches for known bugs. Although Death Stranding can be played solo and offline, you want to be sure that you update the game from time to time by connecting your PS4 to the internet. This way, you can also make sure that your PS4 system software can check for updates too.
Fix #2: Refresh the system cache.
Sometimes, a quick reboot might help address error CE-34878-0. Be sure to turn off your PS4 and unplug it from the power source for about 5 minutes. Doing so will clear the cache and hopefully fix the bug.
Fix #3: Rebuild your PS4 database.
The CE-34878-0 problem has been observed in older PS4 models, which may suggests that it's cause in some cases might be bad PS4 file organization. To ensure that your PS4's database is in good shape, try booting to safe mode and selecting the Rebuild Database option.
Here's how it's done:
Turn off the PS4 completely.
When the device is off, press and hold the Power button. Release it after you've heard two beeps: one when you initially press, and another about seven seconds later.
Once the PS4 boots into Safe Mode, connect a DualShock 4 controller to your console with a USB cable and press the PS button.
Select the option Rebuild Database.
Wait for the process to complete then restart the PlayStation 4.
Fix #4: Use Initialize PS4 option in Safe Mode.
If fixing the database won't change anything, you must then try to clean up the system by returning it to its factory settings. Just like the previous solution, you must boot the console to Safe Mode first then select the Initialize PS4 option to factory reset your console.
Fix #5: Check the HDD.
If none of the solutions in this guide has fixed the crashes and your PlayStation 4 is still showing the same CE-34878-0 problem, there may be a problem with the HDD or hard drive.
You have two options here. You can either send the console to Sony so they can look deeply into the problem, or you can try to replace the hard drive yourself.
If your PS4 is still within warranty, you may be able to let Sony repair it for you for free. If the PS4 is already out of warranty, you still can ask them to repair for you but the repair will no longer be free.
OTHER INTERESTING ARTICLES:
Visit our TheDroidGuy Youtube Channel for more troubleshooting videos and tutorials.