One of the annoying issues that a lot of players of Outriders have encountered during the official April 1 release date is being stuck in the signing in screen. Although majority of players did not experience this problem at all with their game, the Outriders stuck in signing in screen issue has affected a significant number of people, making it one of the most reported problems until now.
If you have this issue with your looter/shooter game at this time, continue reading this troubleshooting guide to know what to do.
What is signing in screen issue in Outriders?
With the release of Outriders on April 1, 2021, some players have noticed that the game initially loads but never completes it as the game fails to go past the signing in screen. Outriders simply can't go past the login screen for some reason. While majority of such cases have been reported on PS4 and PS5 consoles, there were also reports of the same bug happening for Steam, Stadia, Xbox One, and Xbox Series S|X versions.
What are the causes of Outriders stuck in login screen issue?
The "stuck in signing in" screen issue is certainly not a universal issue with Outriders as majority of players who played the game on Day 1 did not experience this hiccup at all. This means that the bug may be caused by certain factors that are not present in all systems. There's also no official word from Square Enix if it's a coding issue with the game, and if the developer, People Can Fly, is currently working on a fix.
Below are the possible reasons why your Outriders game may stuck on signed in screen at this time:
Server issues.
Server troubles are almost a norm for major titles with online multiplayer component days, weeks, or even months after release. It's possible that Square Enix login servers may need some improvement at this time to handle high traffic.
If you are getting the Outriders login screen issue at this time, preventing you from playing the game on your console or PC, make sure that you check if there are known server issues first.
Slow or intermittent internet connection.
Your own internet connection at home may lead to sign in issues too. If your connection is slow or keeps disconnecting, the game client may not be able to establish a solid communication with the servers while signing in. This can be the reason why you are stuck on "Signed In" screen and Outriders fail to load the main menu.
Corrupted cache.
Your PC or console uses temporary files called cache to load apps and games faster. Sometimes, this cache may become corrupted or outdated causing sign in bug. If you are still stuck on Signed In screen after checking for server or home internet issues, the bug can be coming from a bad game content or corrupted cache.
Device network bug.
The network configuration of your PC or console must also be checked if you're experiencing signing in issues with Outriders. For example, if your ISP's DNS servers are down at the moment, it may cause browsing or connectivity issues that may manifest in the issue we're dealing with today.
For some players, wifi authentication issue may be the root of the root of the bug.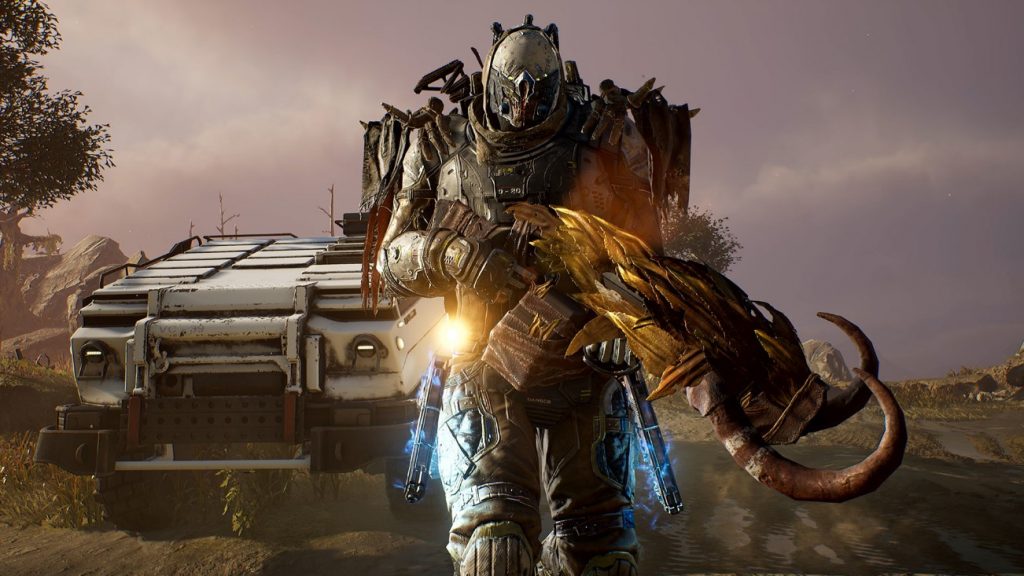 How to fix Outriders stuck in signing in screen issue?
The stuck in signing in screen issue for Outriders is projected to be temporary and is typically fixed by any of the solutions below.
Fix #1: Check for server signing in problem.
Checking the Square Enix server status must be done first. Many players who experience this sign in screen bug failed to fix it initially simply because the issue is outside their control.
At the time of this writing, everything in the official Square Enix website are all up-and-running but servers can go down due to a variety of reasons. Sometimes, the publisher or developer may intentionally take the servers offline due to unexpected technical glitch, improvements, or security patches. At other times, server downtimes are part of a planned maintenance.
If your Outriders game continues to get stuck on Signed In screen even though there is no known server problem, it may be caused by something else entirely.
Fix #2: Refresh the system cache.
Square Enix advise PS4 and PS5 users to clear their cache if their Outriders stuck in signing in issue continues after checking for server status. To do that, all you have to do is to turn off your PS4 or PS5 completely (complete shut down) and unplug it from the power source for about 5 minutes. This should allow the system to clear its cache including the ones for Outriders game. After a few minutes, plug everything back in and try to load the game again.
If you're playing on an Xbox One or Xbox Series S|X, you can do the same to clear the cache on your system as well.
Fix #3: Run a speed test.
Some PS4 and PS5 players also discovered an out-of-box solution to Outriders stuck in signing in screen by disrupting the sign in loop with a speed test. If you haven't tried this yet, make sure that you do to know if it will make a difference in fixing this problem.
Fix #4: Disconnect and reconnect wifi.
If you're using wifi on your PC or console, temporarily disconnecting from your wireless network might help disrupt the sign in loop as well. While his workaround does not work for all players it's worth checking out if running a speed test won't fix the error.
OTHER INTERESTING ARTICLES:
Visit our TheDroidGuy Youtube Channel for more troubleshooting videos and tutorials.