This post shows how to activate the Redmi Note 8 Pro Do Not Disturb Mode. Read on if you need help muting sounds on your Redmi Note smartphone through DND, instantly or on schedule, with or without any exceptions.
MIUI Do Not Disturb Feature
Android smartphones do offer different ways to silence or mute sounds and notifications. Among the widely used features is the so-called Do Not Disturb or DND mode.
When enabled, Do Not Disturb feature stops notifications, alerts and calls from making any sound or vibration.
Incoming calls will automatically be sent to the voicemail as you won't be getting any alert on calls or text messages. Notifications are likewise muted.
DND is generally useful during bedtime, important meals, gatherings and other special occasions.
When setting DND exceptions, you can choose what to block or what to allow.
Should you need some input on how to get all these things done on your Redmi Note 8 Pro, I've mapped out a simple walkthrough as follows.
Easy Steps to Activate and Manage Redmi Note 8 Pro Do Not Disturb Mode
The following steps will mute incoming calls and notification alerts as likewise turn off vibrations.
1. To get started, find and then tap the Settings icon from the Home or Apps screen.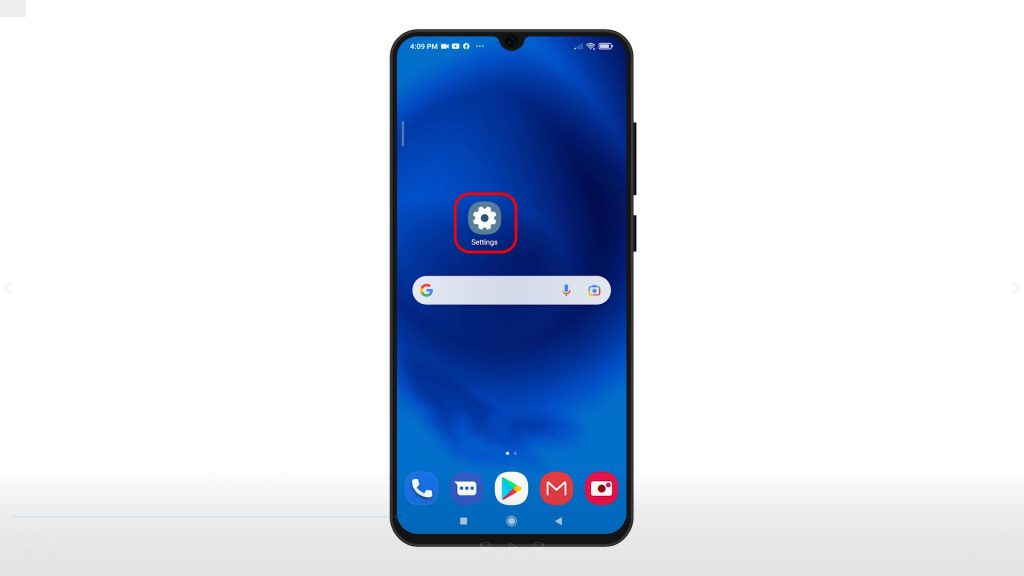 Built-in apps and services will show up next.
2. Scroll to view more items. Then, tap Sound and Vibration.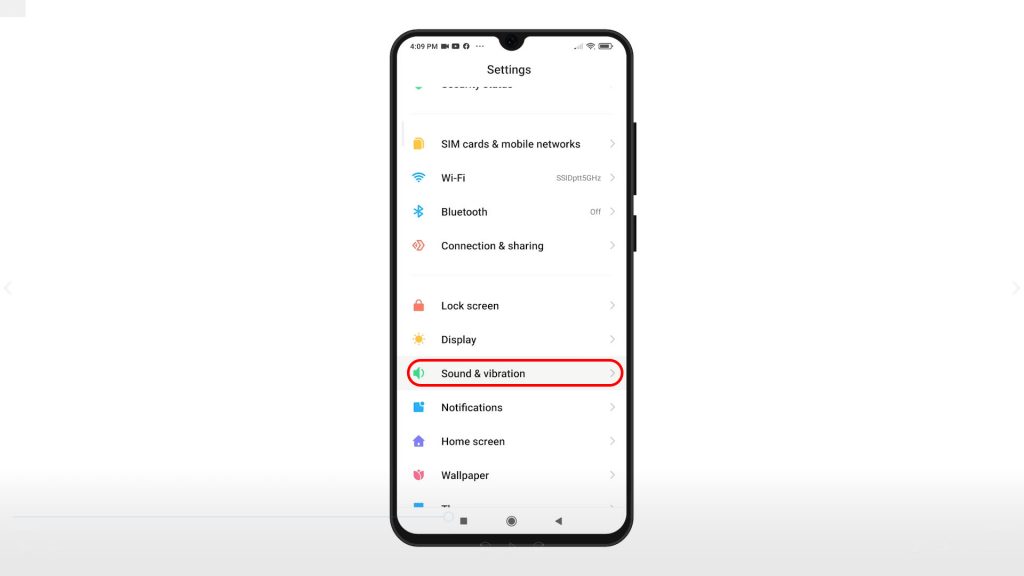 Another menu opens, showing relevant features and settings.
3. Go to the Sound section and then tap Silent/DND.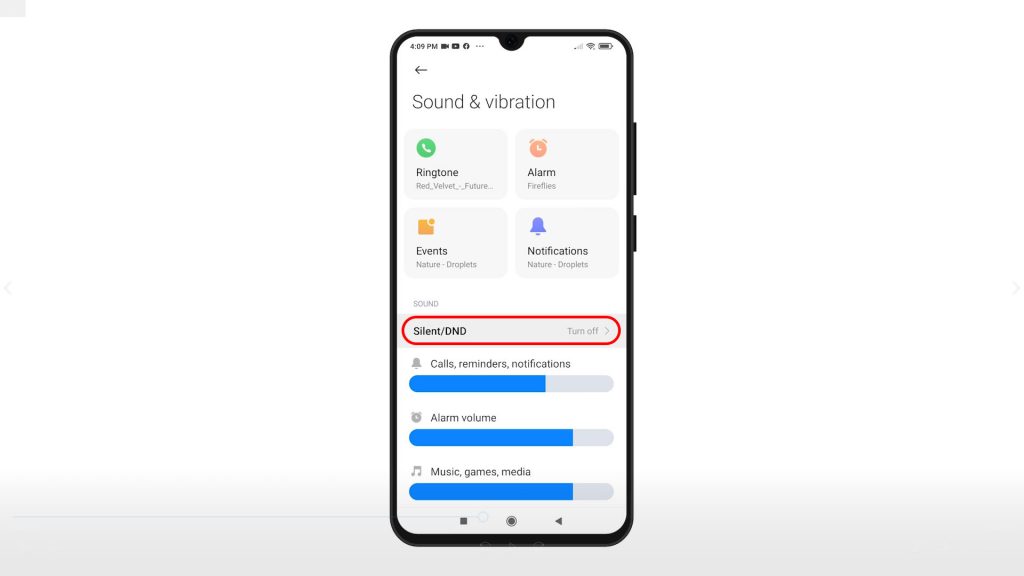 Available sound modes will show up on the next screen. If your phone is set to ring mode, the Regular option is checked. This means that all sounds are working normally.
4. To activate Do Not Disturb, tap to mark or select the DND option.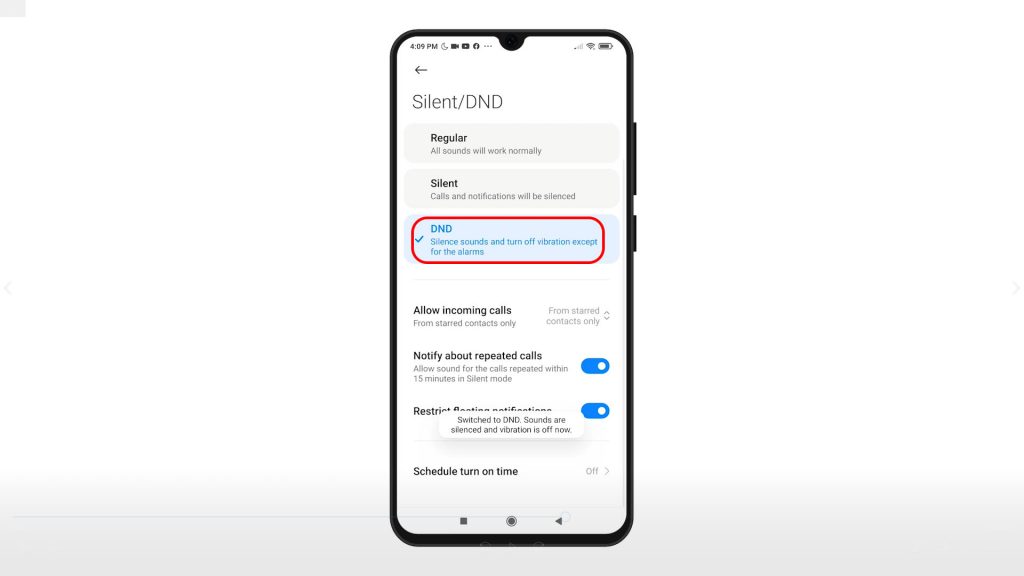 The phone instantly switches to DND mode. That said, all sounds are silenced and vibrations are turned off except for the alarms.
5. Should you wish to set exceptions and allow incoming calls for selected contacts, tap Allow incoming calls and then choose your preferred exception. Among the available options include from Anyone, from contacts only, from starred contacts only and none.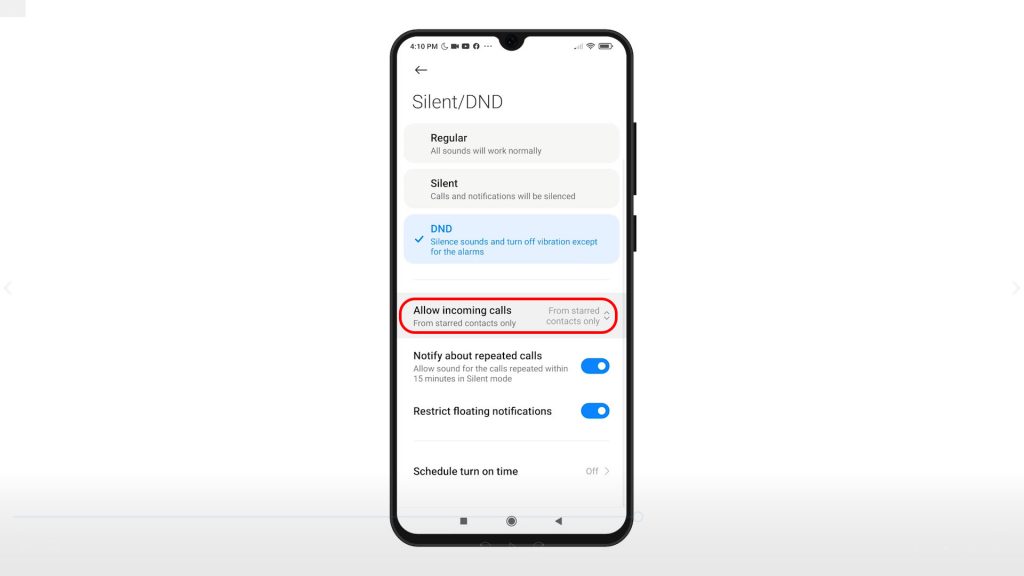 If you choose None, all incoming calls will be silenced, no exception.
If you wish to get notified on repeated calls, just turn on the switch next to it. The same thing if you'd like to restrict floating notifications while DND mode is active.
6. You can also configure the phone to automatically switch to DND at a certain day and time. To do this, simply tap Schedule turn on time.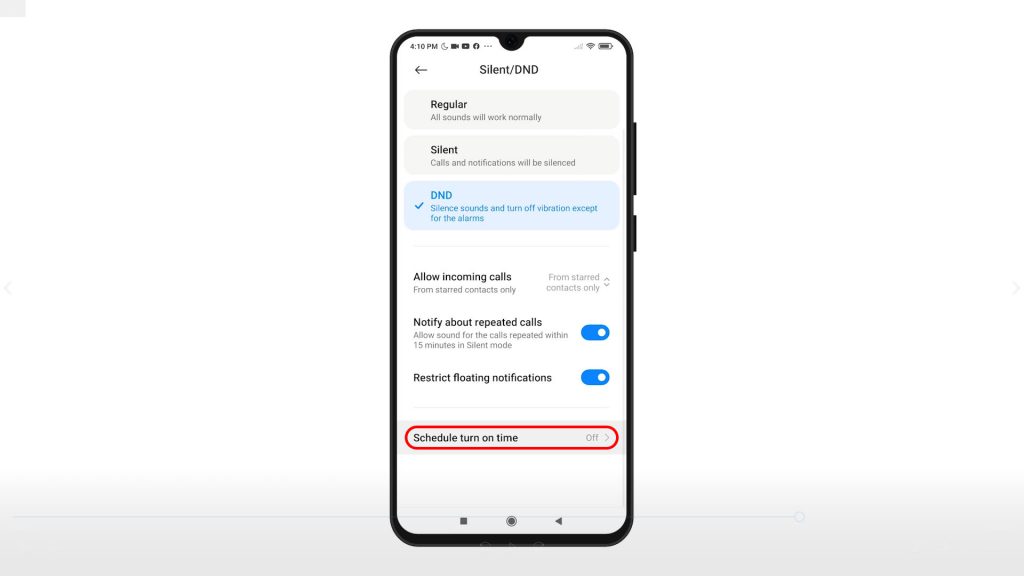 7. On the next window, tap the Add or Plus icon at the bottom center.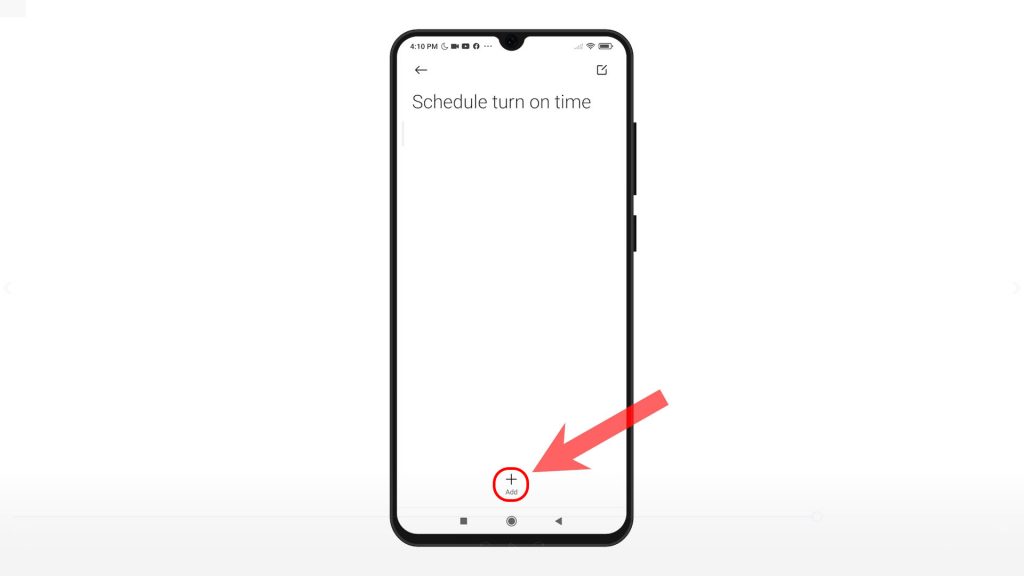 Then, add rules or create a schedule that you'd like your phone to switch to DND mode automatically.
8. After setting up the schedules and adding rules, tap the Check mark on the upper-right corner of the screen.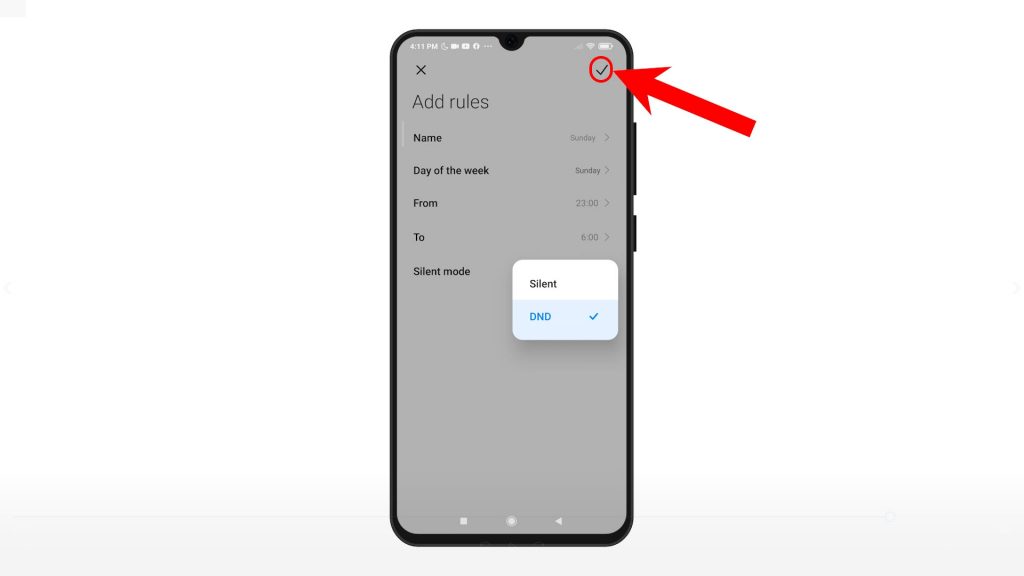 Doing so will save and apply the recent changes you've made to the MIUI system.
Just repeat the same steps if you'd like to change or set a different schedule.
Activating DND Shortcut
Alternatively, you can activate DND mode straight through the Redmi Note 8 Pro's control panel. Just swipe down to access the control center then find and tap the DND icon. Just look for the crescent moon-like figure. When enabled, the DND or crescent moon icon will appear on the status bar of your phone.
To switch back to ring mode, just access the control panel again and then toggle to disable the DND icon or crescent moon shape.
All sounds and notifications are then re-enabled on your phone.
And that's how to activate and manage the Redmi Note 8 Pro Do Not Disturb feature.
More Video Tutorials
To view more comprehensive tutorials and troubleshooting clips on different mobile phones and tablets, feel free to visit The Droid Guy channel on YouTube anytime.
You might also want to read: