Are you getting the error CE-34878-0 after your Days Gone has crashed? This issue has been going on since the game was first released in 2019 so you're definitely not the only one having this problem. In this troubleshooting guide, we'll explain the causes of this issue and the solutions that you can do to fix it.
What does error CE-34878-0 mean?
CE-34878-0 usually occurs after a game has crashed. It is a PS4 general error that indicates that a game has crashed.
Causes of error code CE-34878-0
If Days Gone has crashed and your PS4 is showing the CE-34878-0 error, it may be caused by one of the following:
Minor game bugs or glitches.
Certain PS4 errors may occur due to unique elements in your console. Most of the time, minor and random glitches may go away after you restart the game, or after you reboot the PS4. Be sure to do this simple trick when troubleshooting crashes, slow performance, or similar issues on your PS4 console.
Days Gone client is not updated.
Sometimes, an error occurs in a PS4 due to inefficient game codes. This is one of the main reasons why you should install game updates from time to time.
Outdated PS4 software.
For the same reason, you also want to ensure that your PS4 runs the latest version of its software. Some bugs and glitches are only fixed by updating, especially when it comes to fixing issues with new games.
Corrupted game files.
Having damaged game data is another possible reason if Days Gone is crashing and showing the error code CE-34878-0. Game data includes saved data or files, downloadable contents, etc.
Face Recognition error.
For years, some PS4 users have been citing the Face Recognition feature as the reason for this error code. If you are using a PS camera on your PlayStation 4, it's possible that a bug in the Face Recognition feature is the main reason for your problem.
Bad hard disk drive (HDD).
While total hard drive failure is rare for PS4 users, it can potentially occur and cause problems. If you have an old PlayStation 4 (Day 1 model), its mechanical hard drive may already be malfunctioning at this time. To check if that's the case, you can try to replace the hard drive, or upgrade it to a new one.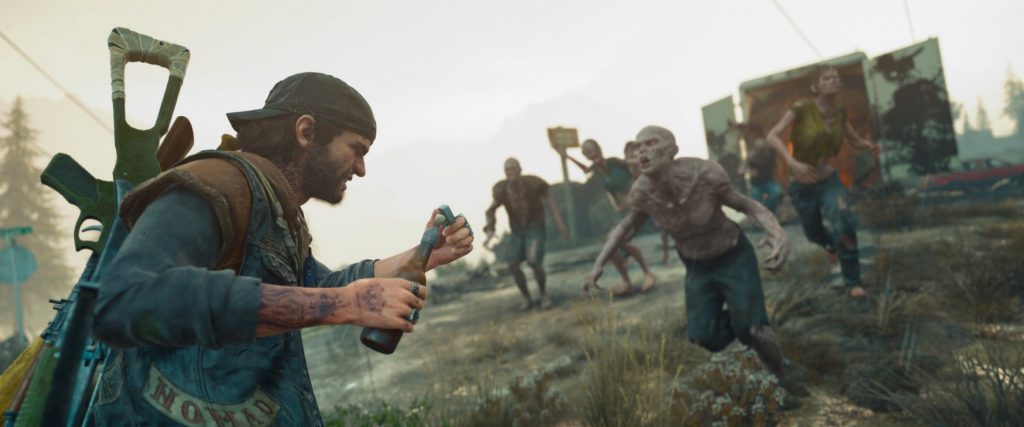 How to fix Days Gone CE-34878-0 error?
If you're getting the CE-34878-0 error after Days Gone has crashed, these are the solutions that you can do:
Fix #1: Refresh the system cache.
Before you power cycle your PlayStation 4 console to refresh its system cache, make sure that you restart the Days Gone game. Sometimes, restarting the game is enough to clear this type of issue.
If a quick game restart won't work, you need to power cycle the PS4 system by turning it off, unplugging it from the power source, and waiting for 30 seconds before turning it back on.
Fix #2: Install game updates.
If you hardly connect your PS4 to the internet and you mainly play Days Gone offline, make sure that you check for game updates from time to time. To do that:
From the PlayStation home screen, highlight the game tile.and press the Options button on your controller.
Select Check For Update and install any updates that are available
Fix #3: Check for software updates.
Some of the easy ways to fix bugs and errors is to ensure that you install system software and game updates.
After you've updated Days Gone, make sure that you also check if you need to install a system software update. Here's how:
Go to the PlayStation 4 home screen
Go to PS4 Settings at the top of the PlayStation home screen.
Next choose "System Software Update" and allow any system updates to install.
Reboot your PS4.
Fix #4: Turn off Face Recognition.
The next possible solution that you can try is by turning off your PlayStation 4 Face Recognition. This obviously only applies if you are using the PlayStation Camera, or if your PS camera is connected to your PS4. If you don't, simply skip this solution.
To disable Face Recognition, do these steps:
Unplug the PlayStation Camera from the console.
Restart the PS4.
From the PlayStation home screen, select Settings.
Select User.
Select Login Settings.
Uncheck Enable Face Recognition.
Fix #5: Delete and reinstall Days Gone.
If the problem remains at this point, your next solution is to reinstall Days Gone.
To delete the game:
Go to the PlayStation 4 home screen.
Highlight the game tile and press the Options button on your controller.
Select Delete.
Confirm your action to uninstall the game.
Fix #6: Rebuild your PS4 database.
To fix possible issues with corrupted game files or saved data, you can start by rebuilding your PS4 database.
Fix #7: Factory reset your PS4.
If Days Gone is still crashing and showing the same error, you want to perform a factory reset. This is going to wipe all the contents in your hard drive and return the software settings to defaults. Be sure to back up your saved data or game progress before doing the steps below:
Go to Safe Mode, just like what you did when you rebuild the PS4 database..
Once you've reached Safe Mode, select Option 6 [Initialize PS4].
You'll get two options: Quick and Full. Quick is less secure than Full so if you plan on giving away or selling your PS4, make sure to use Full option. The latter takes a longer time to finish but is more secure in wiping the hard drive.
Once you choose one, select Initialize to confirm the action.
Then, hit Yes on the next screen to confirm again.
Fix #8: Troubleshoot the hard drive.
As mentioned above, CE-34878-0 may also be a result of an issue with your hard drive. As such, you can try to do a number of things here.
First, you can re-install the original hard drive if you've previously upgraded the hard disk drive with a new one. Many PS4 players reported this error after replacing the first hard drive on their console.
If you did not touch the hard drive at all, you can try the opposite — use another hard drive. Just make sure to follow the steps in this guide.
If the error occurs again after the original HDD has been replaced, you may have an issue with the other components. In this situation, you'll need help from Sony. Make sure to contact them for support.
OTHER INTERESTING ARTICLES:
Visit our TheDroidGuy Youtube Channel for more troubleshooting videos and tutorials.