Is Need For Speed Heat crashing on you and showing the CE-34878-0 error afterwards? In this troubleshooting article, we'll show you why this problem occurs and what solutions you can try to fix it.
What is the PS4 error code CE-34878-0?
CE-34878-0 is a PlayStation 4 general error that usually shows up on the screen after a game has crashed. For some players, the error may be an indication of a coding issue with a certain game but for others, it may show up persistently, regardless of any game. In this situation, it can mean that there's a deeper issue within the console.
If error CE-34878-0 only shows up after a certain game like Need For Speed Heat has crashed, you may be dealing with a problem that's unique to the game only.
However, if this same error occurs over and over again with all your games, there may be a more serious reason for it.
Causes of error CE-34878-0 in Need For Speed Heat
There are several reasons for error CE-34878-0 when playing Need for Speed Heat.
Game bug.
If error CE-34878-0 is only happening when Need For Speed Heat crashes, it's likely caused by a unique bug within the game. Sometimes, bugs may develop in a device due to its unique software environment and composition.
Try playing other games for some time to see if they too will crash and show the same error. If no error occurs, or if the other games work just fine, you may have to focus your troubleshooting on your Need For Speed Heat game only.
Game is not up-to-date.
While Need For Speed Heat has an online multiplayer mode, the game is totally fun in offline mode as well. If you are the type who doesn't play online games and leave your PlayStation 4 disconnected from the internet most of the time, you may need to update your games and system software from time to time so they can receive fixes for known bugs.
System cache is corrupted.
The PS4 uses a set of temporary files called system cache in order to load games and apps quickly. Sometimes, the system cache may get corrupted and that can lead to issues with some games.
Corrupted game data.
The PlayStation 4 can also suffer from corrupted game files or saved data, which can also result in game issues. Game files may be damaged if you close your game while it's "saving" your progress. For some players, game data may be corrupted if the console is powered off while installing an update.
Face Recognition bug.
If you're using a PlayStation Camera, it's possible that the error CE-34878-0 you're experiencing is caused by a bug in the Face Recognition feature. It's been widely reported for years that this feature is buggy and error code CE-34878-0 is one of the most commonly cited PS4 error associated with it.
Hard disk drive malfunction.
The state of your hard disk drive (HDD) may also cause error code CE-34878-0. If your PS4 is a few years old at this time, it's original storage device or hard drive may no longer be working properly.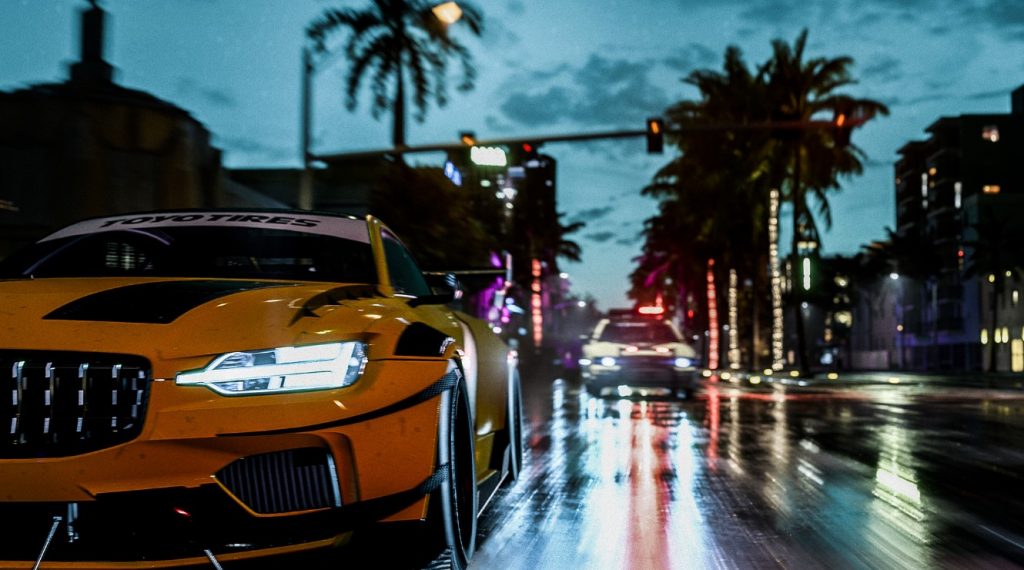 How to fix the Need For Speed Heat CE-34878-0 error?
Below are the solutions that you can do if you encounter error CE-34878-0 when playing Need For Speed Heat.
Fix #1: Refresh the system cache.
The first solution that you should try is to reboot your PlayStation 4 console in order to address possible issues with random bugs, as well as to rebuild the system cache. To do that, you want to restart the game or close it, turn off your PlayStation 4, unplug it from the power outlet, and let it sit unplugged for 30 seconds. After that, you can restart the console and see if the error goes away.
Fix #2: Check for game updates.
Keeping the Need For Speed Heat game up-to-date is important. To make sure that it runs the latest version, do the following steps:
From the PlayStation home screen, highlight the game tile.and press the Options button on your controller.
Select Check For Update and install any updates that are available.
Fix #3: Check for PS4 system software update.
Another important step in fixing this error is to ensure that the system software is running the most recent version. To do that, follow these steps:
Go to the PlayStation 4 home screen
Select Settings at the top of the PlayStation home screen.
Next choose "System Software Update" and allow any system updates to install.
Reboot your PS4.
Fix #4: Disable Face Recognition.
The next possible solution that you can try is by turning off your PlayStation 4 Face Recognition. This obviously only applies if you are using the PlayStation Camera, or if your PS camera is connected to your PS4. If you don't, simply skip this solution.
To disable Face Recognition, do these steps:
Unplug the PlayStation Camera from the console.
Restart the PS4.
From the PlayStation home screen, select Settings.
Select User.
Select Login Settings.
Uncheck Enable Face Recognition.
Fix #5: Reinstall Need For Speed Heat.
If error code CE-34878-0 is still there, the next good thing that you can do is to delete and install the game again. These are the steps on how to uninstall Need For Speed Heat:
Go to the PlayStation 4 home screen.
Highlight the game tile and press the Options button on your controller.
Select Delete.
Confirm your action to uninstall the game.
Fix #6: Rebuild the console database.
Sometimes, refreshing the database is enough to fix minor bugs. In order to rebuild your PS4 database, you must do these steps:
Press and hold the Power button for 3 seconds to turn off the console.
Once the console has powered down, press and hold the Power button in front again. Make sure to hold the Power button for about 7 seconds until you hear two beeps–the first beep should occur after you press the button and second after 7 seconds.
After the second beep, release the Power button.
Once you've reached Safe Mode, select Option 5 [Rebuild Database].
Press the X button to start the rebuild.
Fix #7: PS4 Initialization.
Also known as factory reset, this one will wipe the contents of your hard drive and bring all software settings to factory defaults. Be sure to back up your saved data before doing this step. Here's how it's done:
Go to Safe Mode, just like in the previous solution.
Once you've reached Safe Mode, select Option 6 [Initialize PS4].
You'll get two options: Quick and Full. Quick is less secure than Full so if you plan on giving away or selling your PS4, make sure to use Full option. The latter takes a longer time to finish but is more secure in wiping the hard drive.
Once you choose one, select Initialize to confirm the action.
Then, hit Yes on the next screen to confirm again.
Fix #8: Check the storage device.
If you recently replaced the hard drive, we recommend that you re-install the original HDD or drive to see if that will help.
However, if you haven't upgraded the hard disk drive, or touched the hard drive at all, now is the time that you consider doing the opposite — replacing the original hard drive.
OTHER INTERESTING ARTICLES:
Visit our TheDroidGuy Youtube Channel for more troubleshooting videos and tutorials.