This post will guide you what to do if World of Tank Blitz crashes or closes by itself. You will also learn the possible reason why such a problem occurs and how to fix it so that you can continue gaming with it. Continue reading to learn more. 
If you're into war games, then you must have played World of Tanks Blitz. It has pretty good and realistic graphics, offered free on Steam and has a huge pool of gamers worldwide. Needless to say, you're going to enjoy the game to your satisfaction.
However, it seems like some gamers have encountered issues with it and among the most common is the crashes. Some reported that the game just closes by itself on PC and there are others who said it stops responding randomly.
Having been released more than 5 years ago, it must have been updated dozens of times to make sure it works perfectly. So if you have issues with it, then it's possible the problem is with the servers or your gaming rig. And if you're one of the gamers having issues like this, then here's what you should do:
Fix #1: Restart your computer first
Before anything else, make sure that your PC is well-optimized to run intensive games. A reboot will be necessary as it closes all the apps that are left running in the background, as well as fix any minor issue, especially if the game has been working without a hitch prior to this problem.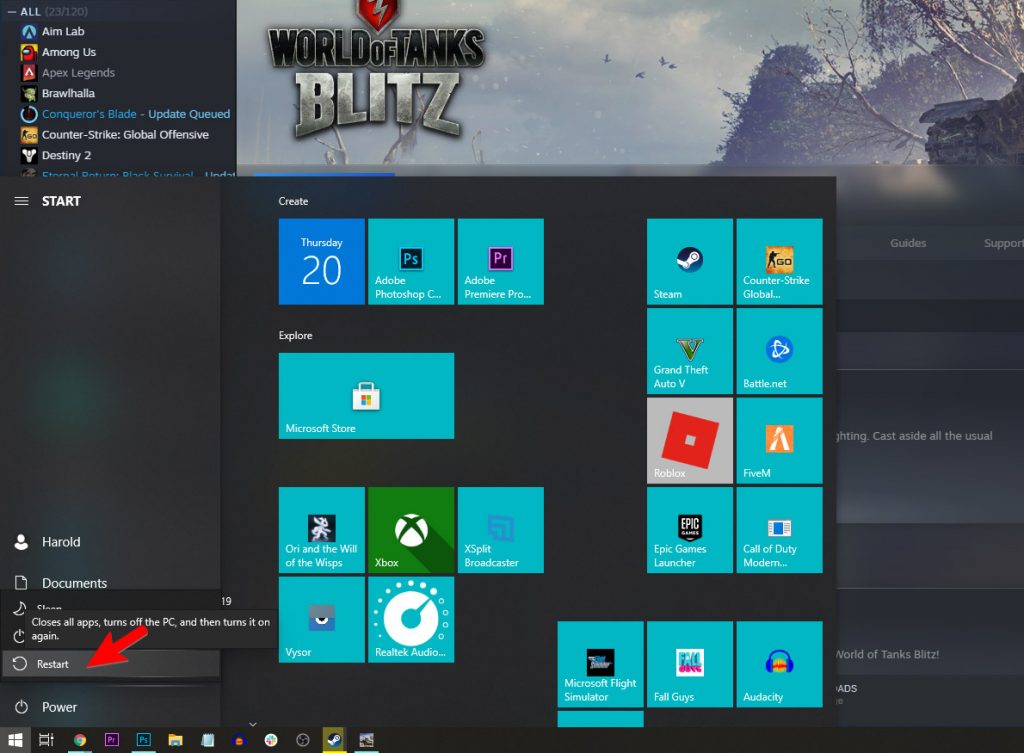 Once the reboot is complete, launch World of Tanks Blitz again and see if it still crashes or closes by itself at some point. And if so, then move on to the next solution.
Fix #2: Update your graphics card's driver
It is imperative that the driver of your GPU is updated to make sure it can cater to the needs of the game when it runs. Aside from that, issues are often addressed with updates and graphics card manufacturers make sure that their devices work properly no matter what games are played on them.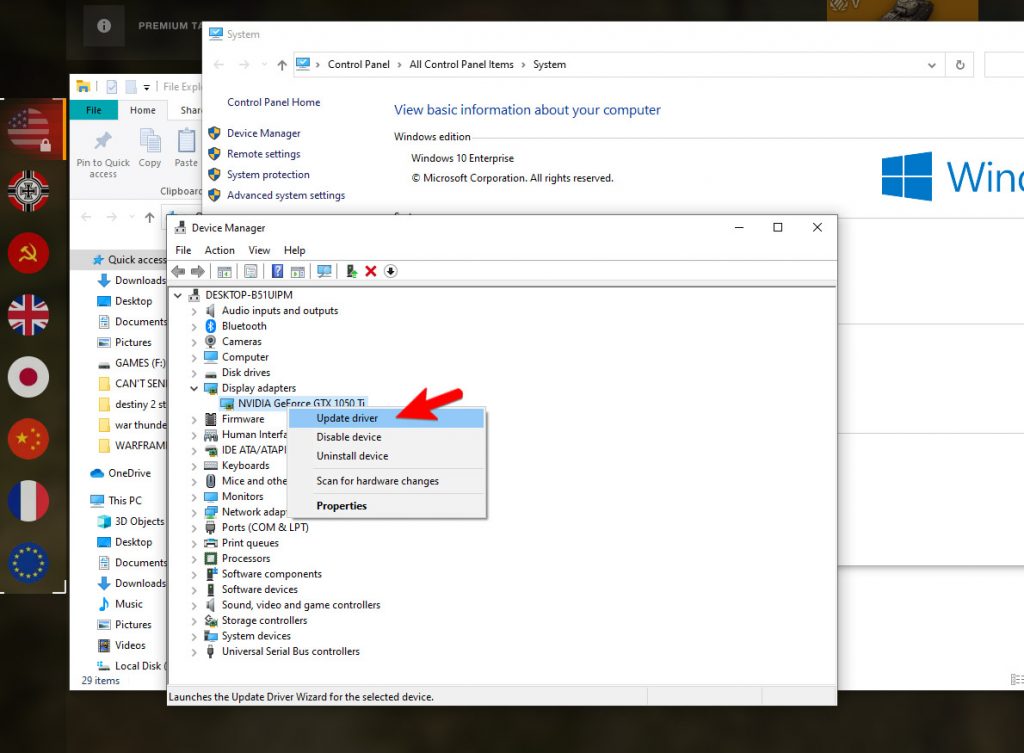 So take a little time checking updates for your graphics card. You can follow these steps:
Click the Start icon, type "file explorer" and click the File Explorer app.
On the left panel, right-click on This PC and click Properties.
Click Device Manager.
Expand Display adapters, right-click on your GPU and click Update driver.
Click Search automatically for drivers, and wait until your PC finishes the update.
Or you can follow the instructions in our brand-specific guides below:
Fix #3: Verify the integrity of the game files
Another important thing you have to look into is the integrity of the game's installation files. If one of them is corrupted or deleted, then it will cause serious issues while you're gaming. Let the Steam client scan all the files and evaluate them to see if they have a problem. It may take several minutes to complete but rest assured that if one of them has an issue, it will be fixed and it will be smooth-sailing after that. So here's how it's done: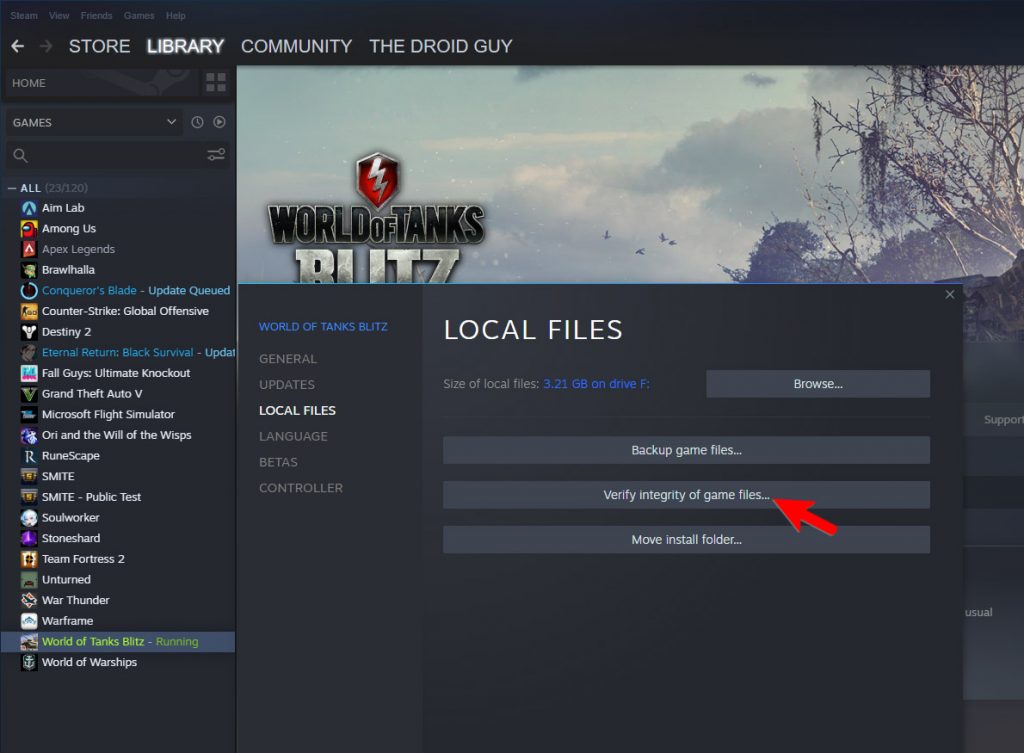 Launch the Steam client.
Navigate to the Library tab, right-click on World of Tanks Blitz and click Properties.
Navigate to Local Files and then click Verify integrity of game files.
Wait until the verification is finished.
Most of the time, a minor crashing problem can be fixed by these solutions. However, if for some reason the game continues to crash even after doing this procedure, then move on to the next solution.
Fix #4: Uninstall World of Tanks Blitz and reinstall it
Your last resort will be to reinstall the game if the problem continues to bug you. Doing so will erase the game's installation files and remove all its associations with the system and other apps. It is possible that some of those files are missing or corrupted and since we don't know which of them has an issue, we just have to delete all of them. After that, reinstall a fresh copy of the game from Steam. Here's how you uninstall World of Tanks Blitz from your computer: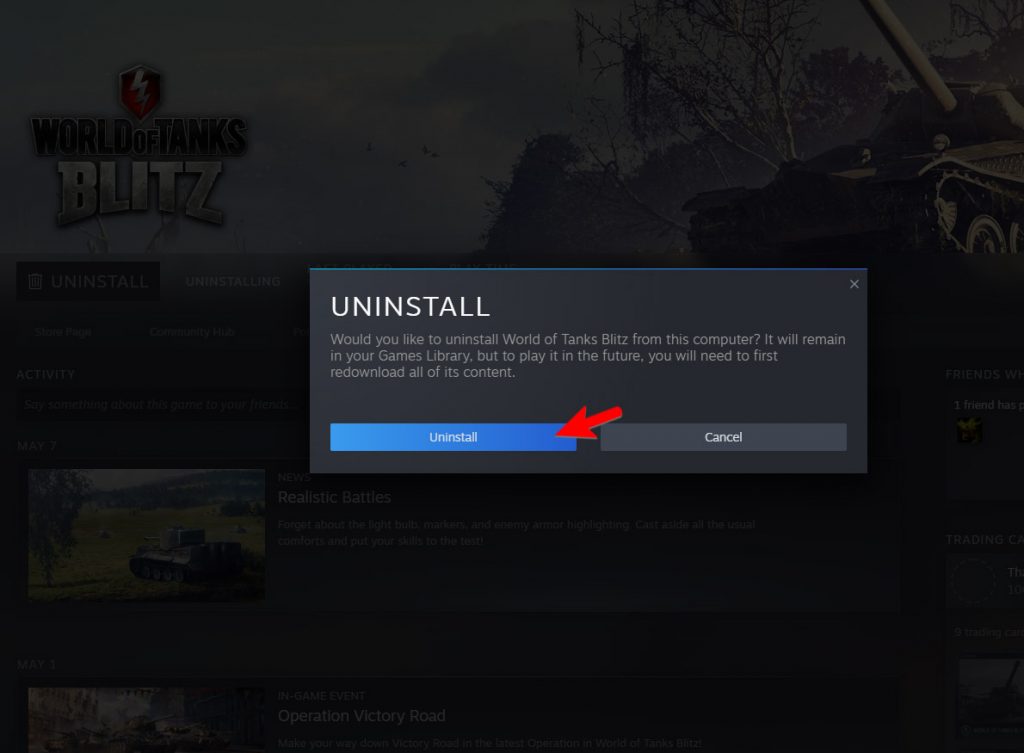 Launch the Steam client.
Navigate to the Library tab and right-click on World of Tanks Blitz.
Hover over Manage, and click Uninstall.
Click Uninstall one more time to remove the game from your computer.
After the game is uninstalled, restart your PC.
Download the game and re-install it.
When it comes to fixing game crashes, these solutions have been proven to fix them.
We hope we've been able to help you one way or the other.
Please support us by subscribing to our YouTube channel. Thanks for reading!
ALSO READ: