Are you experiencing the 80048821 error on your Xbox right now? Many Xbox users continue to experience the Xbox Live 80048821 error even though this has been around for several years. This is apparently due to the fact that the error message is not caused by a single factor. In this troubleshooting article, we'll explain why this error may happen and what you can do to fix it.
What does Xbox 80048821 mean?
80048821 is a sign in error in Xbox Live and has been observed to occur in Xbox 360, Xbox One, Xbox X|S, and in PCs. The full message reads:
Sorry, either that's the wrong password or the email you entered doesn't have an Xbox Live membership. Please try again, or go to Xbox.com/forgot if you need help.
Code: 80048821
If you are trying to play online on your Xbox console, or when trying to access any Xbox Live service and you get this error message, the most likely reason is an issue with your Microsoft account. In some cases, a corrupted Xbox profile may also cause this problem.
There are also other possible reasons for sign in error 80048821 and we will discuss each of them briefly below.
Causes of Xbox 80048821 error
There are several reasons why you may be getting the Xbox Live sign in error 80048821 on your Xbox console.
Random software or game bug.
For some Xbox users, this error may come and go. If you encountered this error before once and it has not returned, it's possible that it may be caused by a random bug in the system. It can also be caused by a temporary disruption in your console's communication with Xbox Live servers.
Incorrect Microsoft account password.
The most common reason by far for Xbox Live sign in error 80048821 is a wrong Microsoft account password. If you recently updated your password in your computer but not in your Xbox, you won't be able to use your gamer profile to log in to Xbox Live. You'll have re-enter the correct password first or re-download your profile to fix the error code.
Microsoft account has not been verified.
If you are new to Xbox and your Microsoft account has not been verified before signing in to Xbox Live, you may get this error on your console. Make sure that you check the inbox of your email address and you follow the verification instructions before you sign back in to Xbox Live.
Corrupted system cache.
Error 80048821 may also be triggered if the system cache on your console is damaged or corrupted. The system cache is a set of files and folders that the system uses to load things, such as your login credentials, apps, and certain parts of games, faster. If the system cache is corrupted, the loading times of your Xbox console may become unusually slow and sign in issues may show up.
Corrupted Xbox Live Profile.
Xbox game profiles are stored distinctly by the system but they can also become corrupted just like the system cache. This can occur more frequently for those who use to store their profiles in a USB flash drive. To check if your profile has been corrupted, consider, deleting and redownloading it.
Outdated system software.
If your Xbox console has not been connected to the internet for some time, it's possible that it's system software needs a new version before you can use it to sign in to Xbox Live.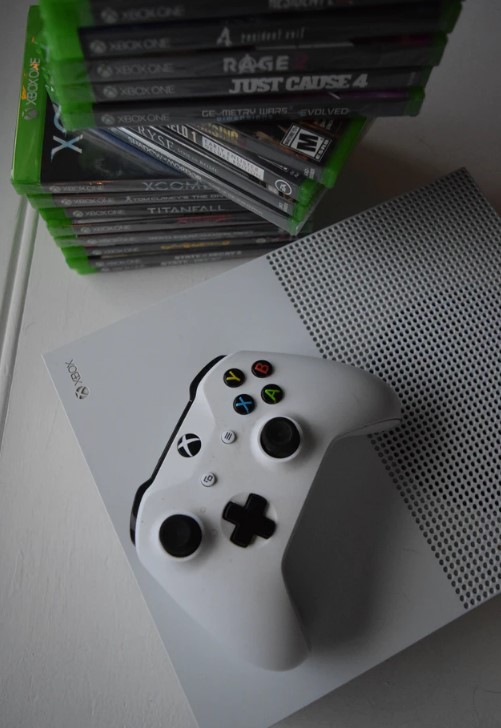 How to fix Xbox Live 80048821 error?
Below are the solutions that you can try to fix 80048821 error.
Fix #1: Reboot your Xbox.
Refreshing the system may be enough to get rid of random bugs in your console.
Fix #2: Check your Microsoft account and password.
If you used a non-Microsoft email address to sign in to Live, make sure that your Microsoft account has been fully verified first. To do that, check your email address inbox and look for the verification notification from Microsoft support team. Once you have the email, follow the instructions to verify and you should be good to go.
You also want to make sure that you have the correct password in your console. Having the wrong password for your gamer profile can block you from signing in to Live.
To check if you have the correct password, open a web browser in your PC or smartphone and go to Xbox.com. Once you're in there, enter your username and password and see if it allows you to sign in. If you can't sign due to a wrong password, make sure that you reset your password first.
Fix #3: Update your Microsoft account security details.
After some time, Microsoft will ask those with Microsoft account to ensure that they can gain access to their account in case of a security breach. If you are still getting the 80048821 error even though you have changed the password already, you'll need to also ensure that you update the security information of your Microsoft account.
Once you've done that, you can sign back in to Xbox Live to check for the error.
Fix #4: Refresh the system cache.
If you are getting the error on an Xbox 360, try clearing the system cache with the following steps:
Press the Guide button on your controller.
Go to Settings and select System Settings.
Select Storage or Memory.
Highlight any storage device and then press Y button on your controller. (It doesn't matter which storage device you select; the cache will be cleared for all storage devices.)
Select Clear System Cache.
When you're prompted to confirm storage device maintenance, select Yes.
For those with Xbox One or Xbox Series X|S, clearing of the system cache is a lot simpler. All you have to do is to turn off the console and unplug it from the power source for 30 seconds. Once that's done, just turn the console back on. The system cache will be rebuilt over time.
Fix #5: Install the latest system update.
If you haven't done it yet, make sure that you also check if your Xbox requiers an update. You will usually get a notification about the need to update if you are trying to connect to Live and there's a pending system software update that needs to be installed.
Fix #6: Get the console repaired.
For some few unlucky users, the main cause of 80048821 error can be a deeper software corruption or even a hardware issue. If none of the solutions in this guide has helped so far, consider contacting Microsoft so you can send your console for repair.
OTHER INTERESTING ARTICLES:
Visit our TheDroidGuy Youtube Channel for more troubleshooting videos and tutorials.