This post will walk you through the standard process of switching to a different Wi-Fi network for Google Home. Read on to learn how to change Wi-Fi on Google Home.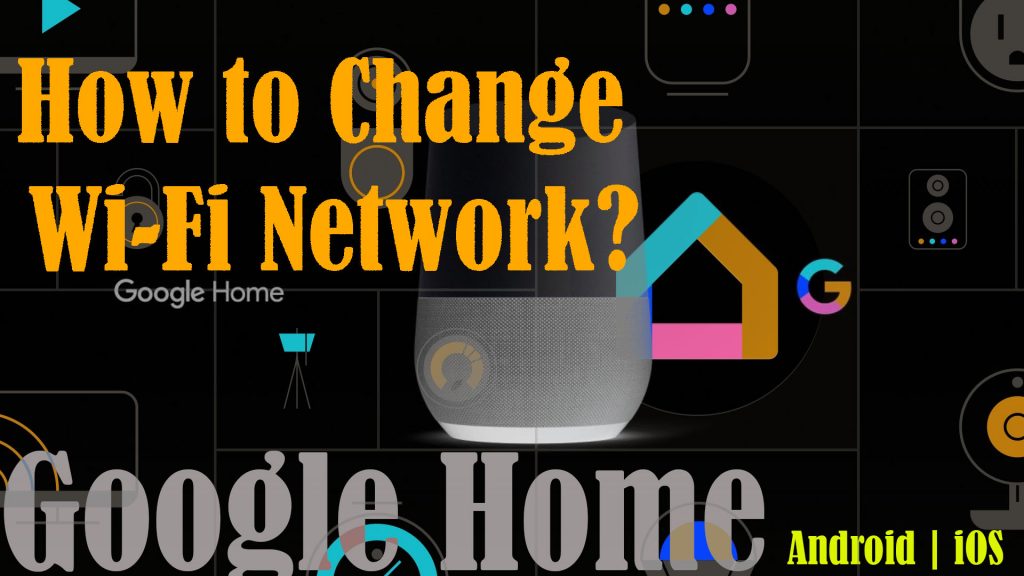 What is Google Home?
With Google Home, you can set up and control Home speakers (Google Nest), displays, Chromecast and other compatible smart devices including cameras and lights. And just like Alexa and Siri, Google Home is also able to answer information questions, manage your calendar and provide weather updates. Thus, it can act as a handy personal assistance.
For all these to work, a stable Wi-Fi internet connection is a must. Although you can still use Google Home offline as a wireless speaker for local media, most of its functionality relies on an internet connection.
How does Google Home work?
First, you will need to connect the Google Home to a Wi-Fi network then install the Google Home app on your Android or iOS device. Once you've got the app installed, search the Google Home app and set up the smart speaker by following the onscreen prompts.
Easy Steps to Change Wi-Fi Network for Google Home
The following steps will walk you through the standard process of changing the Wi-Fi network on Google Home.
Please note that Google Home or Nest speakers and displays are only capable of remembering a single Wi-Fi network at a time. So if you want to switch to another Wi-Fi network, you will need to delete the current network first. To forget or delete the current Wi-Fi network, just follow these steps:
First, open the Google Home app on your iOS or Android device.
Find and select the Google Home speaker that you want to edit the network for.
Once the network is selected, tap on the Gear/Settings icon located on the upper-right corner.
Find your current Wi-Fi setting then tap Forget next to it.
Finally, tap Forget this network on the pop-up menu. The current Wi-Fi network will then be removed or deleted and your Google Home is disconnected from the internet.
After deleting the current Wi-Fi network, you should be all set to connect Google Home to a new network. In order to do this, you need to set up a new Google Home Wi-Fi network to connect to. Here's how:
Open the Google Home app on your iOS or Android device.
If prompted, enter your Google account credentials.
On the Google Home app main screen, tap the Plus (+) sign on the upper-left corner.
On the succeeding menu, tap Set up device.
On the Set up screen, navigate to the New devices section then select the option to Set up new devices in your home.
Specify a location in the Choose a home list. Google will then start scanning for compatible devices to set up.
Once it's finished scanning, tap to select the device in the list and then tap Next to proceed. The Google Home speaker will then make a sound.
When asked if you hear the sound, tap Yes to confirm.
Tap I agree if prompted with the legal terms and conditions and follow the rest of the onscreen prompts.
Then, select the new network that you want to connect to then tap Next proceed.
Wait for the Google Home app to connect to the new network and after that, you'll be all set with the new Wi-Fi setup.
Google Home error?
To check and see if Google Home works properly on the new Wi-Fi network, try to ask questions like What time is it, stream music from YouTube music or set reminders. If it responds accordingly, then you're good to go.
If you're getting an error message like "could not communicate with your [device name]" when trying to forget the current network, performing a network reset or restoring the factory default settings to set up your device as new is recommended.
Also note that Google Home is only able to control devices within the same network. That said, verify and ensure that all your smart devices are indeed connected to the new network. Otherwise, forget the old network to connect to the new Wi-Fi network that you recently set up for Google Home. This is the only way for the Google Home app to synchronize with all other smart devices.
Hope this helps!
Please visit our YouTube channel to view different troubleshooting and tutorial videos that might be helpful to you.
You Might Also Want To Read: