The Samsung Galaxy M32 runs on Android 11 and One UI 3 out of the box, which means it packs Google's latest Android version and Samsung's user interface. While One UI 3 isn't the best interface out there, it has been proven to be stable, smooth and fast, which makes your phone seem more responsive than prior models.
However, some users reported that the user interface of their units started to lag or became sluggish for some reason. While it's easier to simply point to One UI being slow, such a problem can actually be due to some applications. That's why it's very important that you troubleshoot your phone so that you know what causes the problem and effectively fix it.
If you're one of the users with issues with the user interface of your Galaxy M32, then here are the things you should to do fix it: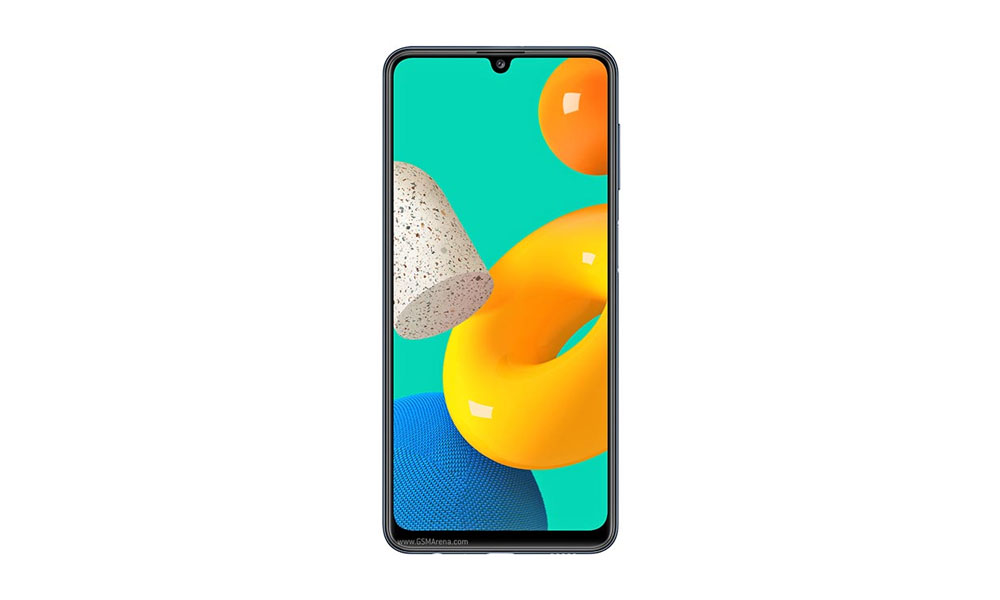 First solution: Close background apps and force restart your phone
It is important that you close all the applications that are running in the background and to refresh your phone's memory before anything else, because if the sluggishness is caused by some apps, then this procedure will be enough to make it run smoothly again.
Tap the Recent apps key to view the applications that run in the background.
Tap Close all to force stop all of them.
Now press and hold the Volume Down button and the power key for 8 seconds. Your phone will shut down and power back up.
Once the Samsung logo shows, release both keys and allow the device to continue the boot process.
When the phone becomes active, try to see if it is still sluggish or keeps lagging.
Second solution: Make sure Power saving mode is disabled
There might have been a time where you enabled the Power saving feature and forgot to enable it. While it's a very important feature as it can make your phone lasts longer, it actually minimizes your phone's performance. If left enabled, it will make your device run laggy at times as the CPU performance is throttled.
So swipe down from the top of the screen with two fingers to pull the Quick settings panel, and then look for Power saving mode and tap on it if it's enabled. That might be enough to fix the problem, however, if it's already disabled, then move on to the next solution.
Third solution: Check for new updates
It is also possible that such a problem is caused by an obsolete firmware, most especially if you haven't updated your phone ever since you got it. Widespread problems are often fixed through firmware updates, that's why it's important that you check for new updates before moving on to other procedures.
Navigate to Settings > Software update and then tap Download and install. If your phone detects an update, just wait until the download and installation are finished and then try to see if the user interface is still sluggish.
Fourth solution: Reset all settings on your phone
Assuming that you've updated the firmware and your Samsung Galaxy M32 is still sluggish with sudden app crashes associated with some errors, then it's time that you try to reset its settings. What this procedure does is bring all your phone's settings back to their default values without deleting your files, apps or other data. So you really don't have to worry about them as they will not be touched, unlike the factory reset. Here's how it's done:
Navigate Settings > General management > Reset.
Tap Reset all settings, and then tap the Reset settings button.
Follow on-screen instructions to proceed with the settings reset. Your Android phone will reboot once the reset is complete and it might take a little longer for it to reboot, but wait until it's active before using any service.
If this doesn't fix the problem, then move on to the next solution.
Fifth solution: Factory reset your Galaxy M32
Your last resort will be to do the factory reset, especially if the sluggishness is preventing you from using your device properly. However, before you do that, make sure to create a backup of your important data, files, pictures, etc., as they will all be deleted. When ready, follow these steps to reset your Samsung Galaxy M32 through the Settings menu:
Navigate Settings > General management > Reset.
Tap Factory data reset, scroll down and then tap the Reset button.
Enter your security lock, and then tap Delete all.
Follow on-screen instructions until the factory reset is finished.
After the factory reset, set up your Samsung Galaxy M32 as a new device using the Google ID you previously used. The factory reset should be enough to fix your phone that has a sluggish user interface.
We hope that this guide can help you.