Security against malware or viruses is one of the most important things to consider when you have a phone today. If you're wondering what are the best free Android antivirus apps that you can use on your Galaxy S7 Edge, this article should help.
Before we proceed, we want to remind you that if you are looking for solutions to your own #Android issue, you can contact us by using the link provided at the bottom of this page. When describing your issue, please be as detailed as possible so we can easily pinpoint a relevant solution. If you can, kindly include the exact error messages you are getting to give us an idea where to start. If you have already tried some troubleshooting steps before emailing us, make sure to mention them so we can skip them in our answers.
Best free Android antivirus: McAfee
If your goal in installing an antivirus is to get a full antivirus protection for free, McAfee is the right choice for you. Although the premium version of this anvirus has better features, the free version has a solid antivirus scanning and malware removal. This makes it an excellent first choice in out list. It consistently ranks high in AV-Tests throughout the years so it's a reliable additional protection for your device.
Depending on the current software version and carrier, McAfee security software may already be installed on your Galaxy S7 Edge. Try to check under Settings > Device maintenance > Device security to see if you can see the McAfee logo. If it's there, then you don't need to install McAfee again from the Play Store.
Install McAfee Mobile Security: Antivirus, Wi-Fi VPN & Anti-Theft from this link.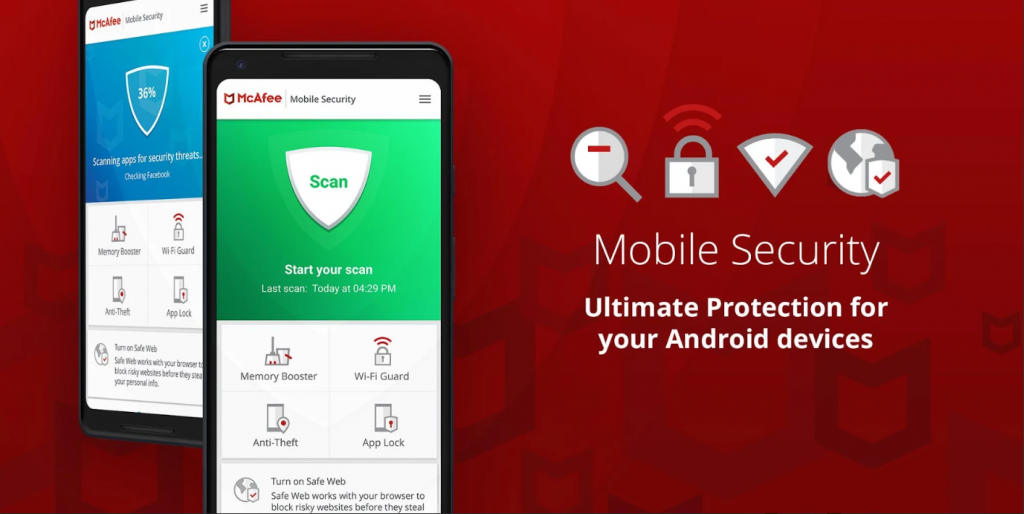 Best free Android antivirus: Kaspersky
Although tagged by the U.S. government as untrustworthy because of its alleged links to Russian cyber units, many Android owners find it one of the best free Android antivirus for 2020. We have no direct evidence that Kaspersky is risky so we can't really totally ban it from this list. Based on our years of usage in multiple platforms though, Kaspersky has only been excellent so we don't think there's really an issue using it, unless you're a U.S. government employee or citizen with something to hide.
Install Kaspersky Mobile from this link.

Best free Android antivirus: Avast
Avast antivirus has a lot to offer. Even the free version packs a number of useful features that has practical applications for many users. For instance, the free version includes a call blocker, firewall, and an anti-theft measure which can allow you to remotely lock or wipe your device if it's stolen or lost. These are on top the typical antivirus scanning protection.
The free version is kept afloat by ads but you can opt to pay a tiny amount to make it entirely ad-free.
Install Avast Antivirus – Mobile Security & Virus Cleaner from this link.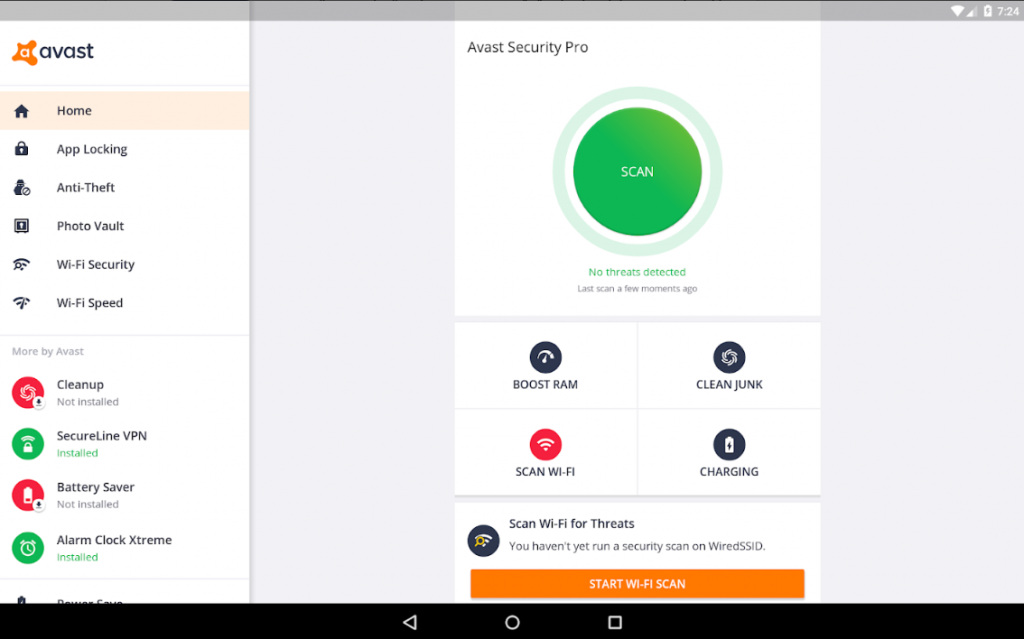 Best free Android antivirus: BitDefender  
If you're looking for a lightweight antivirus app, BitDefender is your choice. It's definitely one of the best free Android antivirus for 2020 because of this reason. BitDefender only runs when you allow it to and it won't sneak behind your back by running in the background. It's an antivirus on demand in the sense that it only runs if you want it to. Just make sure not to forget to scan your device regularly.
Install Bitdefender Antivirus Free from this link.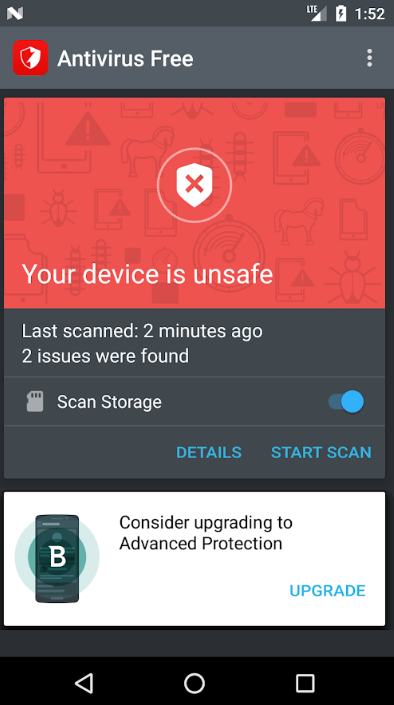 Best free Android antivirus: Norton
The last, but definitely not the least, in this list is the Norton antivirus. This one is so far one of the most effective antivirus we've encountered so far as it was able to detect 100% of all Android malware in an AV-Test a few months back. If your priority is data security or high chance of malware protection, then Norton is your best option from this list.
Get Norton Security and Antivirus from this link.
We hope that this list of best free Android antivirus apps in 2023 helps in making you decide on what antivirus app to use. When it comes to antivirus, it's a good idea not to hoard. Having more than one does not necessarily make it better for you. In fact, you'll most likely encounter performance issues on your device if you install more than one antivirus app on your device, your Galaxy S7 Edge may crash or suffer slow performance problem. If you want to check each and every antivirus app in this list, make sure to uninstall the other one first.
---
If you find this post helpful, please help us by spreading the word to your friends. TheDroidGuy has social network presence as well so you may want to interact with our community in our Facebook and Twitter pages.