Times are changing, tides are shifting, trends are passing, and drifting, and priorities are rearranging. The thing is the way device manufacturers set their priorities straight doesn't always align with the wishes of the overwhelming majority of mobile consumers.
---
At A Glance:

Best Android smartphones with a removable battery and microSD slot
---
* If you buy through links on our site, we may earn an affiliate commission. For more details, please visit our Privacy policy page.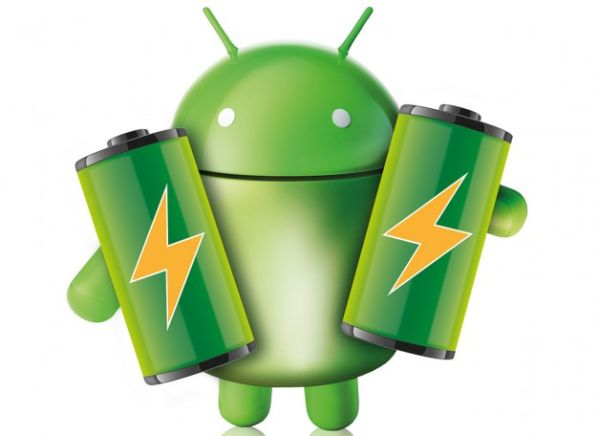 Take smartphone battery capacity. Literally everyone who's ever owned a half-decent Android with web access, a semi-sharp display, and the ability to run games and various juice-consuming apps knows autonomy is a pain.
Yet except for Motorola and maybe Lenovo, OEMs refuse to do the right and simple thing and increase cell size at the risk of also beefing up the bulk. Recently, a separate but just as disturbing market direction has begun to dictate to gadget producers user-removable batteries and microSD card slots are out of style.
Taking a page from Apple's ill-advised book, Samsung outed the Galaxy S6 and S6 Edge with sealed pacemakers and no external storage expansion possibility. Ever since then, most Samsung devices are closed off, even all the way up to the Samsung galaxy s10.
Needless to stress why some find microSD support and replaceable cells greatly convenient, so without further ado, here are a few of the remaining Mohicans to offer both features:
The LG G5 is an exceptional phone. Not because of being one of the last to feature a user-removable battery, but being one of the first smartphones makes to go against the grain and create the first mass-market smartphone with modular capabilities. The idea is the users would be able to customize the device to fit their needs with special-purpose modules better. Unfortunately, the concept never took off, with very few modules available, and at ridiculous prices.
That said, the phone is still a performer worth considering — it's got a Snapdragon 820 chipset, one of the most cutting-edge mobile processors ever created. There's 4GB of RAM, a 5.3-inch IPS display, and protected by Gorilla Glass 4. Always-on display technology is relatively unique, too.
The LG K30 offers great value as an entry-level Android smartphone with expandable storage and a removable battery. It features a 5.3-inch HD display and is powered by a quad-core processor for smooth everyday performance. While internal storage is limited to just 16GB, the LG K30 allows you to boost your mobile memory with its dedicated microSD slot significantly.
This valuable feature supports expansion of up to 2TB, providing ample room to store all your photos, videos, music, and files without worrying about storage space restrictions. Another marquee feature is its 3000mAh removable battery, allowing users to swap in a fresh cell on the go.
This expands ultra-portable music, photos, and video without tying up internal storage space. Another marquee feature is its 3000mAh removable battery, allowing users to swap in a fresh cell on the go.
For users seeking an affordable Android phone that still accommodates a versatile memory card and an easily replaced battery, the LG K30 remains one of the top choices. These useful features are becoming increasingly rare as smartphone makers remove them, yet they are still important for some buyers. LG's commitment to include a microSD slot and removable battery makes the K30 budget-friendly.

Up to 1TB MicroSD; 4050 mAh battery
The Samsung Galaxy Xcover6 Pro stands out as one of the top Android phones, retaining user-replaceable batteries and external microSD card slots. This rugged smartphone features a durable IP68 water and dust-resistant design capable of withstanding extreme environments. Yet it retains a removable 4050 mAh battery, so users can swap it out for a spare when needed. The Xcover6 Pro also includes a microSD card slot supporting up to 1TB of additional storage.
With its 6.6" FHD+ display, Snapdragon 778G processor, 6GB RAM, and 128GB base storage, the Xcover6 Pro delivers solid performance and responsiveness for work on the go. The 50MP main camera captures sharp, vivid outdoor shots, while the 13MP front camera enables crisp video conferencing.
And the Xcover6 Pro operates on 4G and 5G cellular networks. For public safety, field services, and enterprise users needing removable power and storage in a rugged phone, the Galaxy Xcover6 Pro is an excellent choice. It balances robust construction with the convenience of switchable batteries and storage expansion in a capable modern smartphone.
64 GB microSD expandable up to 256 GB; 3,300 mAh battery
One of the last high-end Android phones to retain a removable battery and microSD card slot is the Samsung Galaxy Note 8. Released in 2017, the Note 8 features a big 6.3" Quad HD+ Super AMOLED Infinity Display powered by an Exynos 8895 or Snapdragon 835 chip paired with 6GB RAM. It comes with 64GB storage, expandable by 256GB via the external microSD card.
The Note 8's 3300 mAh removable battery enables swappable spares while retaining IP68 water resistance.
With its advanced S Pen stylus, dual 12MP camera system, and high-end specs, the Galaxy Note 8 delivers superb performance for work and play. Users tout its buttery smooth operation, brilliant display, and excellent camera capabilities. The microSD slot plus removable battery provides flexible storage management and power options seen on a few phones today. The Note 8 hits the sweet spot in Samsung's iconic phablet line for those seeking top-tier Android performance and user-replaceable components. Its removable battery and expandable storage make it a standout even years after its release.
64 GB microSD expandable up to 2TB; 3,300 mAh battery
The LG V30 stood out in 2017 as one of the few flagship Android phones that still offered both a removable battery and microSD card expansion. It featured a large 6-inch OLED display with a QHD+ resolution and was powered by the powerful Snapdragon 835 chip with 4GB of RAM. The V30 provided 64GB of internal storage that could be expanded up to 2TB through the dedicated microSD slot.
Keeping the device powered was its 3,300mAh removable battery that allowed users to swap in fresh cells on the go. Even with its removable back plate and user-replaceable battery, the V30 maintained an IP68 water and dust resistance rating.
For those who value flexibility and user serviceability, the LG V30 is delivered both through its microSD slot and removable battery. When other flagships were stripping away such features, the V30 stood out as a high-end device that still accommodated on-the-go battery swaps and versatile storage options. Its spec prowess, refined features, and user convenience make the V30 one of the best Android phones of its generation for people seeking expandable storage and replaceable power sources.

32 GB microSD expandable up to 512GB; 3,000 mAh battery
The Galaxy Xcover 5 is designed as a rugged and durable Android smartphone for users with active lifestyles. It features a 5.3-inch HD+ display and is powered by an Exynos 850 processor for smooth performance. Where the Xcover 5 stands out is its support for removable batteries and microSD expansion.
It has a 4000mAh removable battery that allows swapping in a fresh cell when needed. In addition, the 32GB of internal storage can be expanded up to 512GB through the dedicated microSD card slot.
These useful features are ideal for field workers and those in harsh environments who need uninterrupted use without access to chargers. Despite its rugged design and water/dust rating, battery and storage capacity are still user-serviceable.
For users who require reliable performance in demanding job sites or outdoor activities, the Galaxy Xcover 5 delivers with its removable, replaceable components. These features mean the device can withstand tough conditions while offering the flexibility to swap batteries and add copious storage as needed. Samsung's commitment to the removable battery and microSD slot design makes the Xcover 5 a leading choice for professionals with active lifestyles.
The Nokia 3.1 Plus stands out as one of the latest Android phones, retaining user-replaceable batteries and external storage. Released in 2018, this budget-friendly Nokia phone delivers solid performance with its MediaTek P22 chipset and 3GB RAM powering a 6″ HD+ display.
The removable 3550mAh battery enables convenient swapping, retaining up to 2 days of runtime. The dedicated microSD card slot supports 400GB of additional storage.
With its ample screen real estate, capable processor, clean Android build, and strong battery life from the replaceable cell, the Nokia 3.1 Plus punches above its weight. Dual rear cameras, biometric unlock options, and USB-C charging add to a well-rounded experience. For users wanting modern conveniences along with throwback removable power and storage, the Nokia 3.1 Plus threads the needle. It brings back practical features often missing from today's sealed phones in an appealing, value-minded package.