We've been getting an increasing number of reports from gamers around the world about their Assassin's Creed Valhalla game crashing. If you are having the same exact situation and you have no idea how to go about it, learn the possible fixes that you can try in this guide.
Reasons for Assassin's Creed Valhalla crashes
We've identified a number of causes why Assassin's Creed Valhalla may be crashing on your PC or console.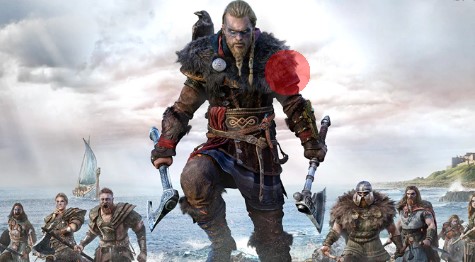 Game needs an update.
There are no perfect games so bugs can be expected from time to time. Some bugs are known right away while others may take some time to be recognized. This is one of the main reasons why developers release updates.
If Assassin's Creed Valhalla keeps crashing, freezing, or keeps showing a black screen while unresponsive, the first thing that you should do is to update the game. This is applicable whether you are playing Assassin's Creed Valhalla on a PC, PS4, PS5, Xbox One or Xbox Series X/S.
PC can't run the game.
PC players need to do a little extra step than console gamers in ensuring that their PC can run the game. If your PC is not optimized for gaming, which means that you may probably be running older or less powerful machine, be sure to check if it meets Assassin's Creed Valhalla system requirements.
If your PC runs the game initially but then crash randomly, it's possible that your machine may be under too much pressure to keep the game going.
Corrupted game files.
Some gamers may be experiencing crashing issues on PC or console because of their game files going bad. We will not be going into the deeper reasons why this happens but it does occur from time to time.
Just like regular files, game files can become corrupted, which can then mean all sorts of gaming troubles.
Graphics card issues.
Graphics issues can also happen due to a number of things but the most common is outdated drivers. Make sure that your video card has the latest driver version at this time to lessen the chances of bugs from surfacing.
It's also worth mentioning that you must ensure that your GPU can run the game properly. If you have a weak graphics card, that can translate into poor game performance to major bugs like crashes or black screen issue.
If necessary, upgrade your GPU and other relevant hardware, especially if you want to play the game on higher settings.
Interference from third party apps.
Not many PC gamers know this but some applications can affect the performance of their games. If you play Assassin's Creed Valhalla while other applications are running in the background, any one of them can be the reason why the game keeps crashing on you.
At other times, malware or viruses can interfere with a system and cause disruption when gaming.
Hard drive issues.
Although not as common as other factors mentioned in this guide, a bad hardware can also be a reason why a game may crash. Hard drive issues can happen in both PC and consoles so if you can't seem to fix your game or games crashing or black screen issues, it may be necessary for you to diagnose possible hard drive problems.
Overheating.
If your console or PC is overheating, it may lead to applications closing by themselves, or the PC or console shutting down on its own.
For PC users, watch out for high temperature warning or messages after your computer has frozen, becomes unresponsive, or crashes unexpectedly.
If you are on a console, try checking the surface temperature and see if it's way too warm to touch. If your console keeps shutting off on its own and the box is getting hot, it's likely overheating.
Phones, computers, and gaming consoles are designed to automatically turn off if a certain high temperature is reached to prevent damage.
How to fix Assassin's Creed Valhalla crashing
If you are wondering how to fix crashing issues on Assassin's Creed Valhalla, here is a list of solutions that you can try.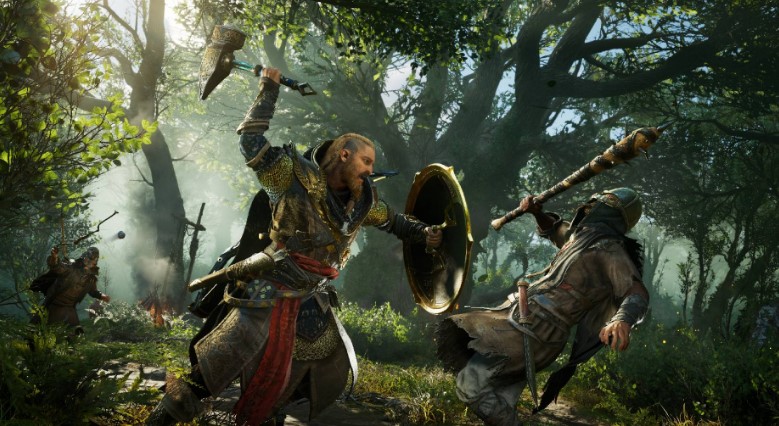 Fix 1: Verify PC supports the game.
First, you want to make sure that your PC can run the game properly. The minimum system requirements for this game is the following:
Processor (AMD / INTEL): Ryzen 3 1200 – 3.1 Ghz / i5-4460 – 3.2 Ghz
RAM: 8 GB (Dual-channel mode)
Video Card: AMD R9 380 – 4GB / GeForce GTX 960 4GB
Storage: 50 GB HDD (SSD Recommended)
Operating system: Windows 10 (64-bit only)
DirectX Version: DirectX 12
Additional note: Requires GPU with DirectX 12 (Feature Level 12_0) support
Assassin's Creed Valhalla is graphics intensive so if you plan on playing it on higher settings, you need to ensure that your hardware can support it.
Check out this link for more details about higher system specifications that you must target:
https://news.ubisoft.com/en-us/article/4W08O9de72cVDMNIXJaM4l/assassins-creed-valhalla-pc-specs-revealed
Fix 2: Update everything.
If your PC can run the game fine but it continues to crash, the next good thing that you must do is ensure that the game and the rest of your software environment are fully updated. This means you need check for and install updates for the following:
Assassin's Creed Valhalla
drivers (PC)
software (PC and console)
other apps
Fix 3: Close other programs.
If your PC only barely meets the minimum specifications for this game, we suggest that you closely monitor its performance, especially if you notice lagging or freezing. It's possible that the system is struggling to run the game.
You can reduce the pressure on the system by closing all programs except the game and see if that will fix the problem. Keep in mind that the game may not necessarily crash if the system is having difficulty running but it can be a sign that you have to upgrade the relevant hardware.
Fix 4: Repair game files.
For others, the main reason why their game may be crashing is not any of the things we mentioned so far but because the software aspect of Assassin's Creed Valhalla is damaged.
If you play Assassin's Creed Valhalla on PC, you can try to use the built-in file repair tool for Windows 10, or the game launcher repair feature.
Repair game files on Windows 10
Press the Windows button at the lower left corner.
Search for Assassin's Creed Valhalla app.
Right click on the game app.
Select App settings.
Click on Repair button.
Repair game files on Epic Games launcher
If you play the game thru Epic Games launcher, follow these steps to fix it:
Open Epic Games launcher.
Click on Library.
Go to Assassin's Creed Valhalla.
Click on the three dots.
Select Verify.
Repair game files on Uplay or Ubisoft Connect
If you are experiencing issues with a game, verifying your files in the UBISOFT CONNECT DESKTOP APP may help: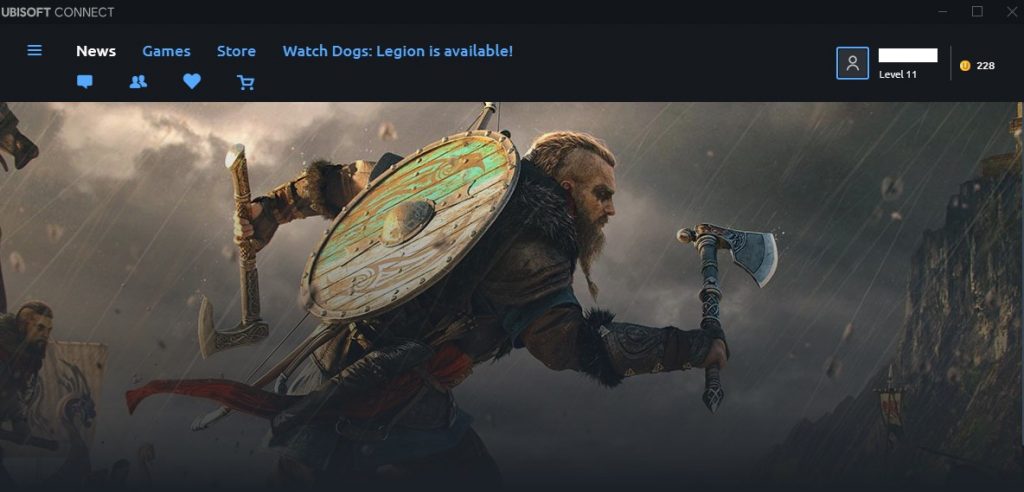 Open Uplay launcher.
Select the Games tab.
Highlight the tile of the game you wish to troubleshoot, and select the arrow icon in the bottom right.
A drop-down menu will appear. Select Verify files.
If prompted, select Repair. Ubisoft Connect will then restore any missing or corrupted files.
Fix 5: Fix Assassin's Creed Valhalla crashing by reinstalling it
If the Assassin's Creed Valhalla game is still crashing even after attempting to repair it, you should consider deleting and reinstalling it. This can be an effective way to get rid of deeper software issues that are not fixed by doing the solutions mentioned above.
Fix 6: Check for overheating
Generally, overheating issues on PC or console are temporary and go away on their own. If your PC or console has been overheating after you've been using it for several hours, what you need to do is to let it cool off for a couple hours.
If your machine overheats regularly though, despite having only used it for a short time, there may be an issue with its ventilation or hardware.
Make sure that you position your PC tower in a cool place with plenty of ventilation around it. The same should be done for your PlayStation or Xbox.
If the system is well ventilated but continues to overheat, that can indicate a hardware problem. Bring it to a hardware technician so the main cause for the problem can be identified.
Other interesting articles:
Visit our TheDroidGuy Youtube Channel for more troubleshooting videos and tutorials.