Are you not receiving text messages on your Redmi Note 11? This can be caused by different factors such as software bugs, an issue with the messaging app, or even a network problem. To fix this you will need to perform several troubleshooting steps.
The Redmi Note 11 is an affordable midrange Android smartphone released globally that gives you several outstanding features. It has a good build quality, uses an AMOLED display, a large, battery, and a 3.5mm audio jack just to name a few. If you don't have a problem missing out on 5G or a good camera then this model will appeal to you.
Some of its key features include:
6.43-inch FHD+ (2400 x 1080) AMOLED display
90Hz refresh rate, 180Hz touch sampling rate
Corning Gorilla Glass 3 front
Qualcomm Snapdragon 680 SoC
Adreno 610 GPU
4GB, 6GB LDPRR4X RAM
64GB, 128GB UFS 2.2
microSD support (dedicated)
Quad-rear cameras
13MP F2.4 front camera
Dual-SIM
4G LTE
3.5mm audio jack
IP53 splash-proof
5,000mAh battery w/ 33W fast charging
What is the reason for not receiving SMS on my Redmi Note 11?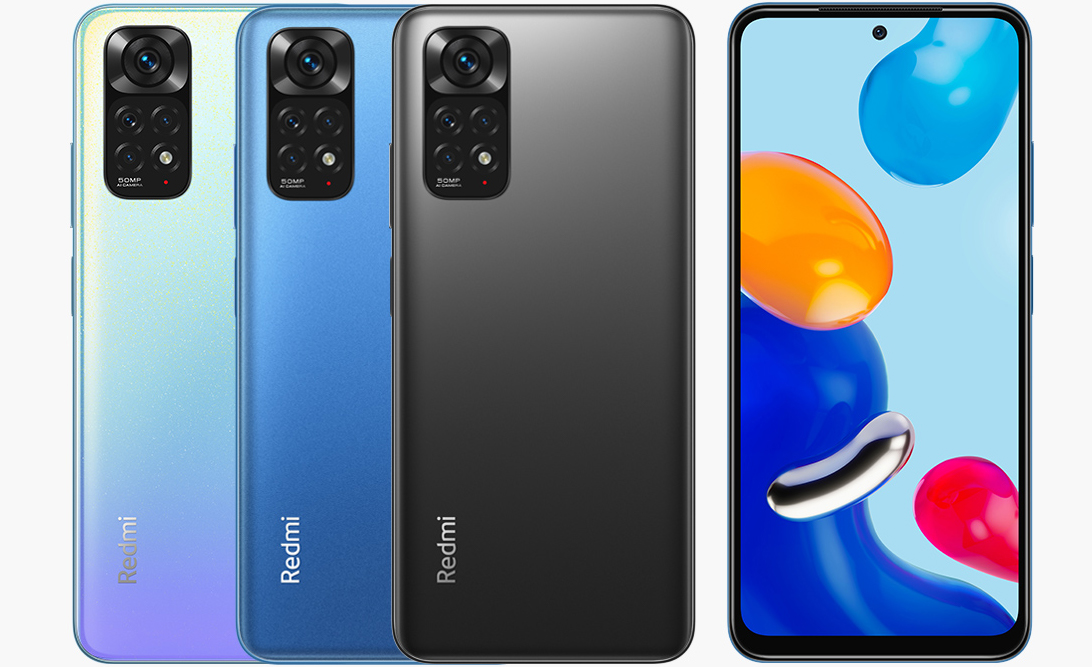 A common problem that you might experience with your Redmi Note 11 is when you are not receiving SMS messages. This can be a frustrating experience especially if you are waiting for an important text message to arrive.
The troubleshooting guide listed below will help you fix this particular issue on your Xiaomi device.
Solution 1: Restart your Redmi Note 11
The first thing you will need to do when your phone can't receive text messages is to restart the device. There are two things that this will achieve. First, it will fix any issue caused by a software glitch. Second, it will refresh your phone connection to the network.
Time needed: 2 minutes.
Restarting the phone
Press and hold the Power key for 10 seconds or more.

This should be located on the left side of the smartphone.

Press the reboot option.

This will appear on the screen. If a confirmation message is shown just accept it.
When your phone starts try sending text messages to yourself and check if you can receive it.
Solution 2: Clear the data of the messaging application
Sometimes, the problem can be caused by an issue with the messaging app that you are using. The Redmi Note 11 uses the Google messages app by default. Long press this app then click on app info. Press on the Clear data option then on Clear all data. Press OK to proceed with this action. After performing these steps try to check if you are now able to receive SMS messages.
You should also consider downloading a different text messaging app from the Google Play Store and make this the default messaging application. Try to check if you are able to receive any SMS using this app.
Solution 3: Try using a different SIM card
You should eliminate the possibility that an issue with your account or SIM card is causing the problem by using a different SIM card on your phone then checking if the same issue occurs.
Solution 4: Check if you can receive text messages in Safe Mode
You should check if your Xiaomi device can receive text messages in Safe Mode. When the phone is started in this mode only the system and pre-installed apps are allowed to run. If you are able to receive text messages in this mode then this means that a third party app you installed, most likely another messaging app, is causing this problem. You will need to find out what app this is and uninstall it in order to fix this problem.
Redmi Note 11 Safe Mode
Turn off the phone completely.
With the phone off, press and hold the power button and volume up button at the same time for a few seconds.
When the phone vibrates and you see the Xiaomi logo, release the power button however continue pressing the volume up button until you see a menu appear.
Navigate to the Safe Mode option using the volume down button and select it using the power button.
Your phone will now boot in Safe Mode.
Are you receiving SMS in this mode? If you are then the problem is most likely caused by a downloaded app.
Solution 5: Check your carrier service
There's a possibility that the problem is not caused by an issue with your phone but due to network issues. You might be in an area that does not have any network coverage or your phone might be getting a weak signal thus text messages are not arriving.
You should try relocating to an area that allows your phone to get the network signal.
There might also be a network outage that's causing text messages to be delayed. you need to contact your carrier to verify on this.
Solution 6: Perform a factory reset
In case the above troubleshooting steps fails to fix the problem then you will need to do a factory reset from the recovery mode. Take note that your data stored in the phone will be deleted so make sure you have a backup copy available.
Factory reset Note 11
Turn off your device.
Long press the Volume Up + Power buttons together until recovery mode screen appears.
Release the buttons once you see the Mi logo appear.
On the Recovery mode screen use the Volume down button to navigate to Wipe data then use the Power button to select it.
Use the Volume down button to navigate to Wipe All Data then use the Power button to select it.
Use the Volume down button to navigate to Confirm then use the Power button to select it.
Once the process has completed select Back to Main menu using the Power button.
Select Reboot then Reboot to system using the power button.
Feel free to visit our YouTube channel for additional support and troubleshooting guides on various devices