Some Xbox One gamers are asking for help regarding their console being unable to switch from in-game chat to party chat and vice versa. In this troubleshooting guide, we'll explain the reasons for this problem and the possible solutions that you can try.
The problem: Unable to switch from in-game chat to party chat and vice versa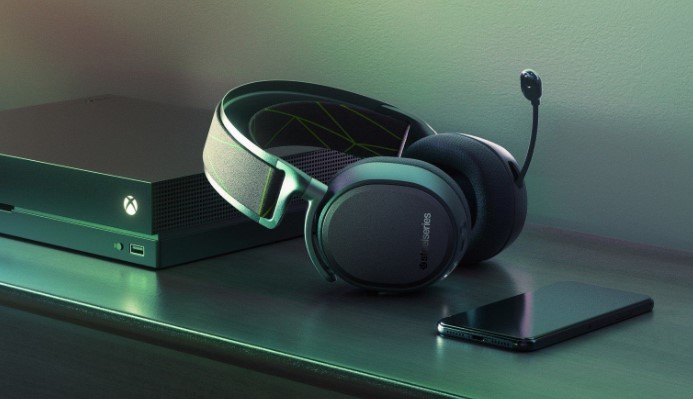 Some Xbox One gamers may have encountered an issue regarding the chat functionality wherein they can't switch from a chat session in a game to party chat or vice versa. This was not reported with the older Xbox 360 console so it's most likely a glitch within the Xbox One ecosystem.
This issue has been going on for a few years now and yet it has never been fully fixed.
What are reasons for Xbox One party chat issues?
There are multiple reasons for this particular party chat issue. Let's discuss each of them briefly below.
Server glitch.
Just like games you play online, in-game chat and party chat use remote servers in order to work. Sometimes, chat servers go down due to technical problems or maintenance. If you were able to use in-game chat or party chat previously, it's possible that the reason for your problem now is something that you can't control as it involves the servers.
If this is the case, all you can do is to wait until Microsoft fixes the issues.
Slow or intermittent internet.
Having slow connection at home can be another reason for this problem. To check, you can perform a speed test on your Xbox One.
Slow connection problem may be caused by an issue with your equipment, ISP, or low bandwidth.
Intermittent connection (internet keeps disconnecting) can also be due to similar factors. If you want an in-depth troubleshooting for these problems, we highly recommend that you work with your Internet Service Provider or ISP.
Wireless signal interference.
If you rely on your home wifi for your Xbox One internet needs, it's possible that you may be experiencing signal interference. Wifi connection is more prone to interference and thus affecting the performance of your online games and functionalities.
NAT problem.
For some, the main reason why party chat won't switch to in-game chat or vice versa may be an issue with the NAT on their Xbox One.
NAT stands for Network Address Translation and if not set properly on a console like the Xbox One, can be a reason for chat issues.
Random Xbox One error.
If this is your first time experiencing a chat problem and you did not have this issue at all in the past, it's possible that it's temporary and may be caused by a random bug.
How to fix Xbox One party chat won't switch issue?
Because there's a list of possible reasons for this problem, you also need to try a number of solutions to know the effective fix for you. In this guide, we'll show you the things that you must try to address the party chat issue you're experiencing on your Xbox One.
IMPORTANT: Before you proceed, we assume that your Xbox One software, games, and apps are now fully updated. If they are not, we recommend that you check for updates first.
Fix #1: Power cycle your Xbox One.
Some network issues on the Xbox console (both Xbox 360 and Xbox One) are fixed by simply refreshing the system with a reboot.
At times, all it takes is to also clear the system cache to get the system in good working order.
So, what you want to do once you've updated the software, games, and apps is to turn off your Xbox One and unplug it from the power source. Then, you'll wait for 30 seconds to allow the system to fully shut down. Afterwards, restart the console, run a game or check for the issue again.
Fix #2: Verify Xbox Live servers are working.
If nothing has changed after you've refreshed the console, it's time that you check if the reason for the problem is due to server issues. To do that, open a web browser on your computer or smartphone and visit the official Xbox Live Status page:
https://support.xbox.com/en-US/xbox-live-status
If there's an issue with some Xbox Live features or functionalities, especially regarding the chat feature, this page should tell you so.
Fix #3: Do a speed test.
If the servers are fine, then your next move is to find out whether or not your Xbox One has problems with your home connection. Here's how to do that: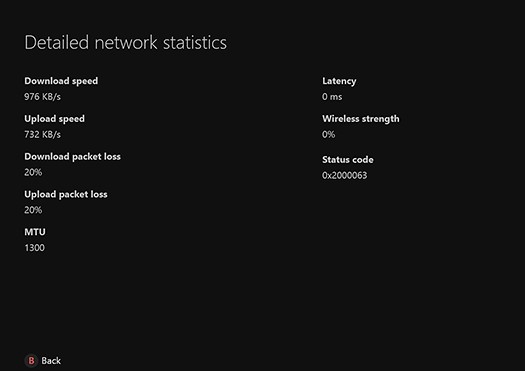 On your controller, press the Xbox button to open the guide.
Go to Profile & system.
Select Settings.
Select General.
Select Network settings.
Select Test network speed & statistics.
Do a quick review of network statistics. If your Xbox One has a very low Download and Upload speeds, this may be the reason why your party chat won't switch to in-game chat in a timely manner.
If you need help in improving your connection, we highly recommend that you talk to your ISP.
Fix #4: Check for NAT issues.
In some cases, the reason for the problem may not be the servers or your own connection but from one of your friends you're in chat with. To check, ask everyone in your party to test their network connection to verify the NAT on their system.
If necessary, ask everyone to go through the troubleshooting steps in this guide:
https://support.xbox.com/en-US/help/Hardware-Network/connect-network/xbox-one-nat-error
Fix #5: Check for wifi issues.
If your Xbox One is connected to your home network wirelessly, you may need to troubleshoot the network quality. It's possible that your Xbox One is getting disconnected from Live often, resulting to poor chat performance.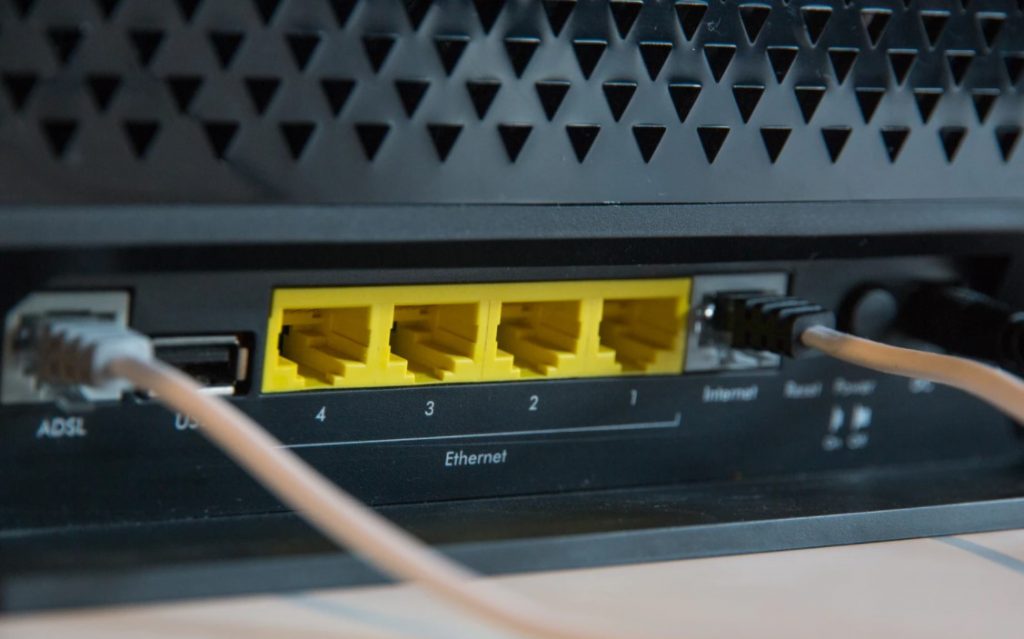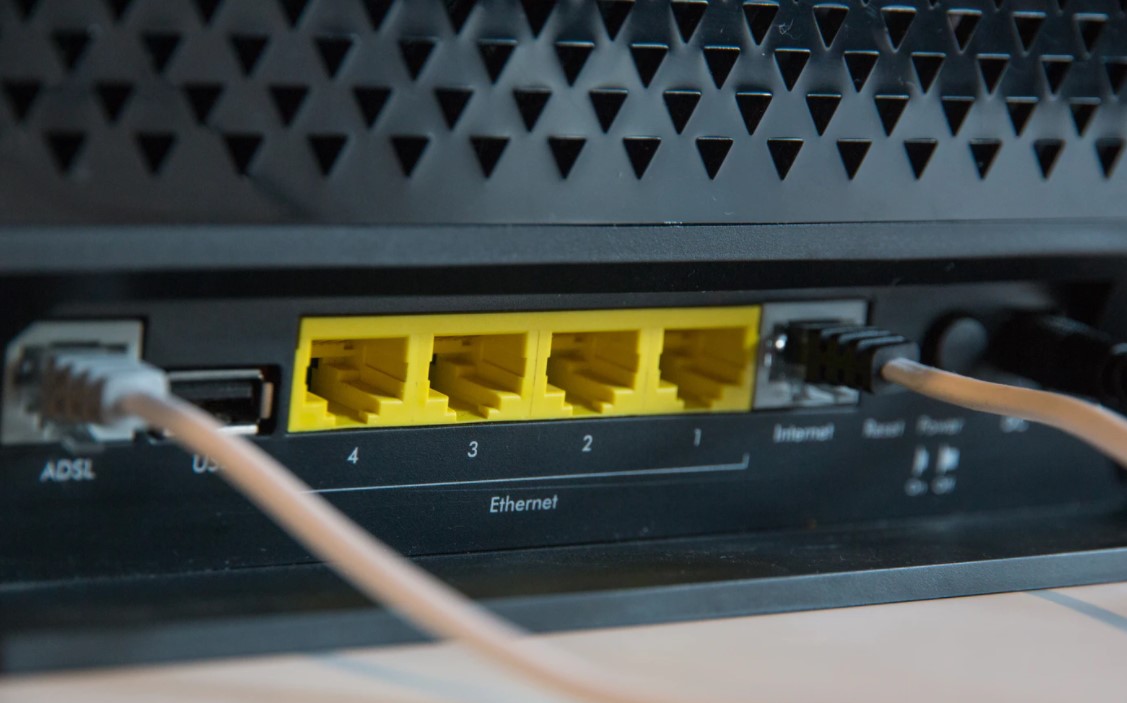 Since wireless connection is less reliable than a wired setup, you should try to connect your Xbox One to the router by a LAN cable. If there's an improvement when you're using a wired setup, or if the problem totally goes away, you should troubleshoot your wifi with your ISP.
Other interesting articles:
Visit our TheDroidGuy Youtube Channel for more troubleshooting videos and tutorials.