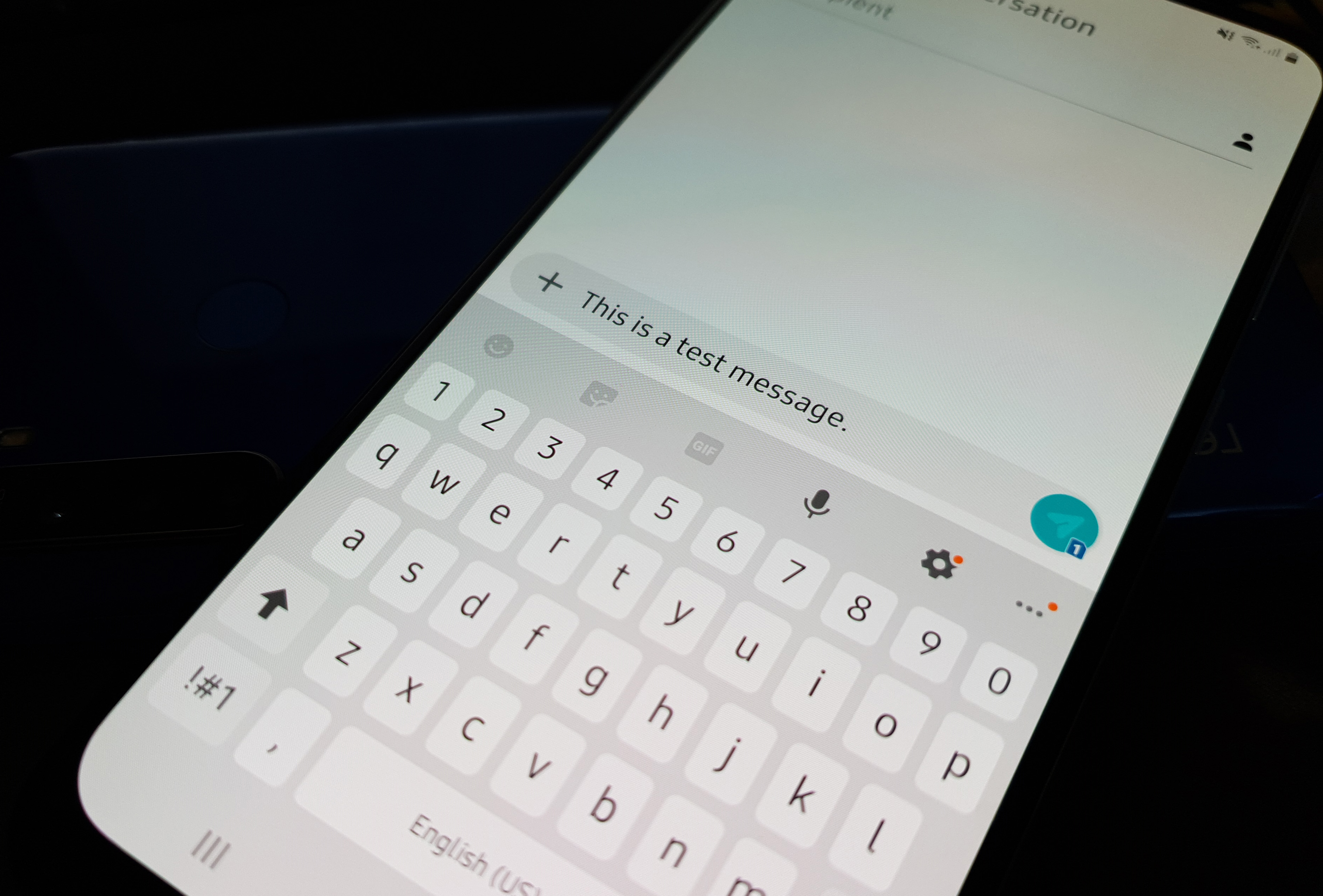 The Samsung Galaxy A50 should not have any issues sending text messages because texting is one of the most common services offered by any mobile phone. Basic phones are always flawless when it comes to this service but it seems like smartphones are the ones that always fail in sending and receiving text messages. In fact, some of our readers that own this phone complained because their devices can't send SMS anymore after an update. 
There are different factors that need to be considered if you really want to know why this issue occurs. But if it started after an update, then it's possibly just because of a pretty minor glitch in the system that affected your phone's ability to send or receive text messages. On the other hand, if this problem started out of the blue, then the issue might not be with your phone but with the network, especially if the problem is widespread. You don't have to do anything if this is the case because it will be fixed after an hour or two. 
However, if the issue started out of the blue without apparent reason or cause, then you have to do some basic troubleshooting, at least before you resort to much complicated solutions or call your service provider. If you're one of the owners of the Galaxy A50 that can't send SMS or text messages, then continue reading this post as you may find it helpful one way or the other. 
If you have other problems however, visit our troubleshooting page as we've already addressed some of the most common issues with this device. Browse through the page to find issues that are similar to yours and feel free to use the solutions we suggested. If you still need our help, fill up our questionnaire and hit submit to contact us.
Fixing a Galaxy A50 that can't send SMS
Texting problems are common and not being able to send messages is just one of them but based on our experience, issues like this are pretty minor. With that being said, here are the things you need to do to try and fix your phone that can't send SMS…
First solution: Force restart your phone
The first thing you must do is reboot your phone especially if it's the first time that you weren't able to send a text message. Don't worry, the unsent message will remain in your inbox so you don't have to type it again. 
But instead of doing the normal reboot, it's better to do the forced restart which is way more effective because aside from refreshing your phone's memory, it will also reload all the apps and services. Here's how it's done…
Press and hold the volume down button and the power key key simultaneously for 10 seconds or until the phone reboots. 
Most of the time, this procedure will fix the problem but if you still can't send SMS after this, then move on to the next procedure. 
RELEVANT POST: What to do if Snapchat keeps crashing on your Samsung Galaxy A50
Second solution: Try sending a text message in Safe Mode
There are situations wherein third-party apps interfere with your phone's normal operations so when you do usual things like texting, problems occur. To know if this is really the case, try running your phone in safe mode to temporarily disable all third-party applications. Here's how it's done: 
Turn the device off.

Press and hold the

Power

key past the model name screen appearing on the screen.

When

SAMSUNG

appears on the screen, release the

Power

key.

Immediately after releasing the Power key, press and hold the

Volume down

key.

Continue to hold the

Volume down

key until the device finishes restarting.

When

Safe mode

appears in the bottom left corner of the screen, release the

Volume down

key.
While your Galaxy A50 is in this mode, try to send a text message to your own number so that you would know if it goes through and if you can receive it. If the message is sent, then it means there's a third-party app that's preventing it from sending text messages. Find out which of your apps is the culprit and uninstall it. However, if you still can't send SMS even if the phone is in safe mode, then move on to the next solution. 
ALSO READ: How To Fix Samsung Galaxy A50 Won't Connect To Wi-Fi Issue
Third solution: Make sure you phone is getting good signal
When it comes to texting and calling, signal is everything. Your phone must be connected to the network all the time so that text messages will be sent and received in a timely manner. A quick look at the signal indicator at the top of the screen will tell you immediately if your phone is getting good signal. You should also look out for the airplane icon because if it's present, it means that the Airplane Mode is enabled and all wireless communications are disabled. 
However, if your phone is receiving good signal and that the Airplane Mode isn't enabled but you still can't send SMS, then it's time for a more effective procedure. 
Fourth solution: Reset network settings
Since texting relies on the stability of your phone's connection to the network, this time you should reset all network settings so that they will be brought back to their default values. If your phone comes with a plan, then this procedure will more likely to fix the problem, especially if it's just due to some incorrect or deleted settings. For instance, if the message center number was deleted inadvertently or changed, this procedure will revert back to the default center number. Here's how you do it: 
From the Home screen, swipe up on an empty spot to open the

Apps

tray.

Tap

Settings

>

General Management

>

Reset

>

Reset network settings

.

Tap

RESET SETTINGS

.

If you have set up a PIN, enter it.

Tap

RESET SETTINGS

. Once complete, a confirmation window will appear.
After doing this procedure, try sending another text message to your own number. Most of the time this will fix issues like this but if for some reason the issue continues to bug you down, then it's time you called your service provider. 
ALSO READ: Quick fix for Samsung Galaxy A50 that's stuck on Black Screen of Death
Fifth solution: Call service provider
The fact is your service provider can help you better when it comes to problems like this. It's because they know on their end if the problem is with the network, your account or anything else. If it's with the network, you will be advised about it as well as given estimated time as to when the service would resume. If it's an issue with your account, it will be thoroughly explained to you why your outgoing services are no longer working or why you can't send SMS from your Galaxy A50. Lasly, the representatives have all the tools to fix the problem.
I understand why some users don't want to call tech support but for now, you really don't have much of a choice. You've already done everything on your end as far as troubleshooting is concerned to no avail. Also, a factory reset is likely not be able to fix this problem as it's not an issue with the firmware but with the service. 
Connect with us
We are always open to your problems, questions and suggestions, so feel free to contact us by filling out this form. This is a free service we offer and we won't charge you a penny for it. But please note that we receive hundreds of emails every day and it's impossible for us to respond to every single one of them. But rest assured we read every message we receive. For those whom we've helped, please spread the word by sharing our posts to your friends or by simply liking our Facebook page or follow us on Twitter.