Aside from calling, texting is among the most basic function of mobile devices and if you have a high-end smartphone like the new Galaxy S22, sending and receiving messages should be done without issues.
Unfortunately, some users reported having difficulty sending text messages. Although it doesn't mean that it's a problem with the phone, such an issue can be pretty annoying as you'll only notice it if you're already trying to send messages.
In this article, we are going to make you understand why such a problem occurs and show you what you need to do to fix it.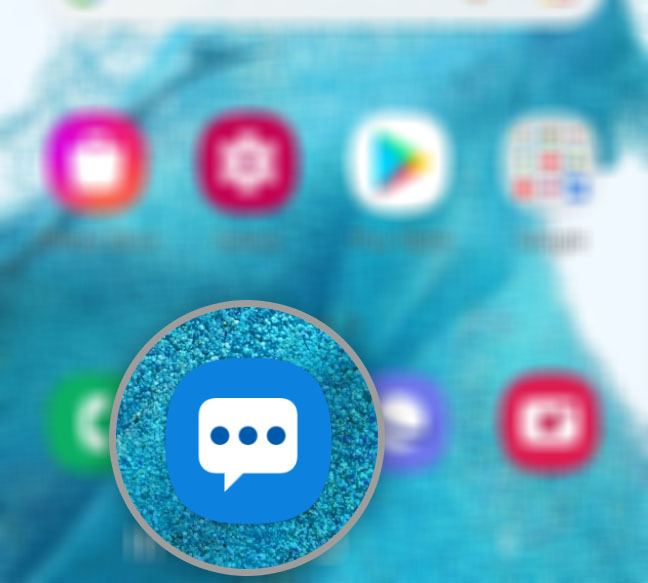 Common causes of texting issues on a Galaxy phone
For you to be able to understand more why your Galaxy S22 can no longer send a text message, here are the most common causes of the problem:
Minor issue with Messages app
Whether you're using the default messaging app, Google messages app or any other third party apps for messaging, the first thing you have to look into is the app itself.
There are times when minor glitches occur and if that's the case with your phone, it's pretty easy to fix. In fact, that might be the only thing you need to do to make your Galaxy S22 send a text message again.
Bad reception
If you've been able to send and receive text messages prior to this problem, then it's always possible that it's just due to a bad signal reception.
Simply check the signal indicator at the status bar to see if your phone is getting a good reception.
System glitch
Another possibility as to why your new Galaxy S22 cannot send SMS is due to a minor system glitch.
Glitches happen all the time and when they do, some basic functionalities of your phone might stop working.
To address this or rule it out, you simply have to do a basic troubleshooting.
Network services need to be refreshed
There are times when the network services of your phone act up and when they do, you will surely encounter various issues including not being able to send or receive text messages.
If that is the case with your phone, don't worry too much because there's always something you can do about it.
Account or network issue
Another thing you have to look into is the current standing of your account. You might have outstanding balances that need to be settled and your account might have been barred from using the SMS service.
A network outage can also be the cause of this problem. But for you to be able to know about them, you have to call your service provider and report your issue.
Fixing Galaxy S22 that can't send SMS
The course of our troubleshooting will be based on the possibilities mentioned above. With that being said, here are the things you should do:
First solution: Force stop the messaging app and reopen it
The first thing you need to do is to is make sure that the app you're using for texting is working properly.
Assuming that you're using the default Messages app, follow these steps:
Step 1: Tap the Recent Apps key.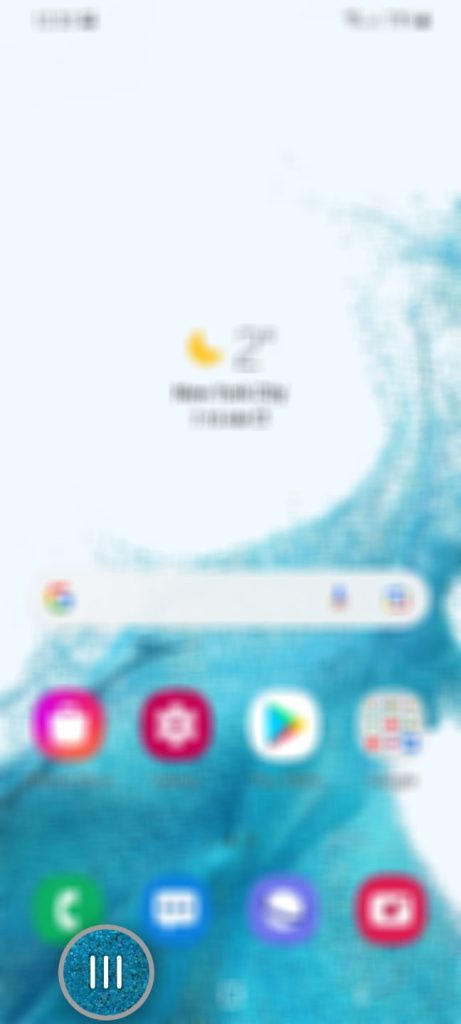 This will show you the apps that are currently running in the background.
Step 2: Tap Close all to stop all the apps at once.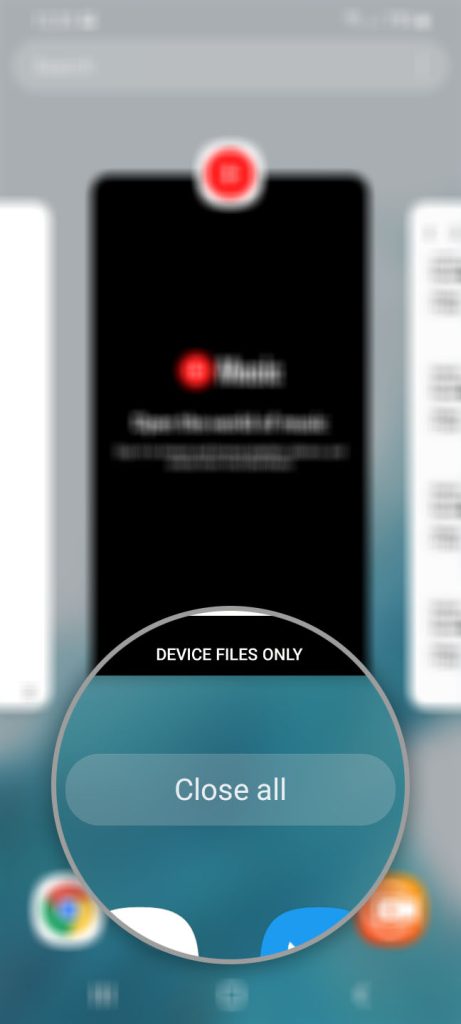 Step 3: Reopen Messages and try sending a text message to your own number.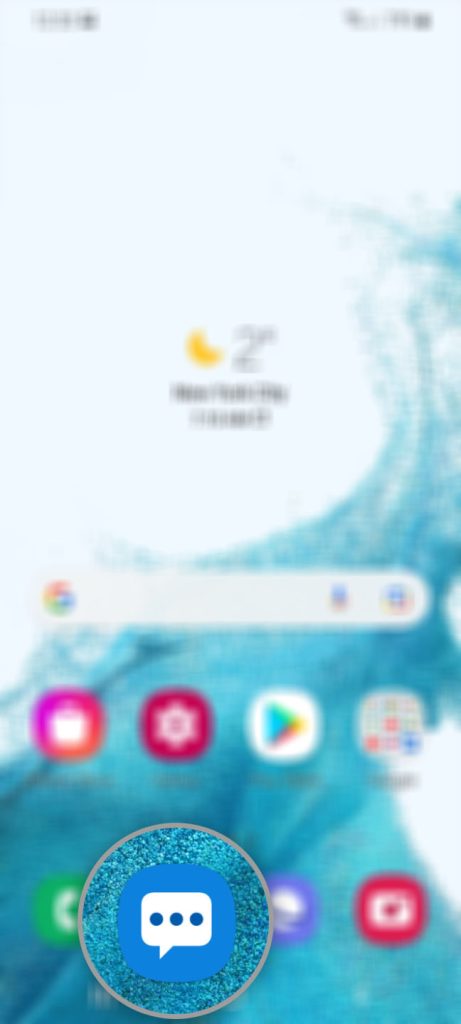 You can also do the same if you're using Google Messages app or any other texting app you're using.
If this doesn't fix the problem, then try the next solution.
Second solution: Make sure you have good reception
This one's easy. All you need to do is check the signal indicator to see if you're getting a good signal reception from the tower. If not, then try moving to an area that doesn't have any obstruction.
For instance, if you're inside your home, try moving outside and see if the phone gets a good signal.
If you've been experiencing this problem for too long, we're pretty sure you know a spot where you can get a good reception.
However, if it's the first time and you now your area usually have a good reception, then try doing the next solution.
Third solution: Force restart your phone
Sometimes system glitches occur and affect your phone's performance including some functionalities. But most of the time, such issues can easily be fixed. So try doing the forced restart and see if you can get this issue sorted out. Here's how:
Step 1: Press and hold the Volume Down button and the Power key for 10 seconds.
Your phone will shut down and power back up.
Step 2: When the Samsung logo appears, release both keys and let the phone continue the boot process.
Once your phone has become active, try sending a text message to your own number to know if the problem is fixed.
Fourth solution: Reset the network settings
After doing the first three solutions and your Galaxy S22 is still not able to send messages, then it's time to reset the network services.
A network settings reset is necessary to fix wireless communications issues like this. At least, do this before you decide to factory reset your phone.
Here's how it's done:
Step 1: Pull up the App drawer and tap on the Settings app.
Step 2: Scroll down and tap General management.
Step 3: Tap Reset.
Step 4: Tap Reset network settings.
Step 5: Tap Reset settings button and enter your security lock if prompted.
Step 6: Tap the Reset button.
This will reset the wireless services on your device as well as the messages settings.
After doing this procedure, try to see if you can now send SMS messages from your Samsung phone.
Fifth solution: Call your service provider
After doing the previous solutions and your Samsung Galaxy S22 is still not able to send a text message, then perhaps the problem is with your account or it's due to network outages.
With that said, what you need to do is call tech support and report the problem. While on the line with a representative, inquire about the status of your account.
If the problem is due to unsettled bill, then paying your due will fix it. But aside from that, the tech support should be able to see if there's an outage in your area, which you only need to wait until the problem is fixed.
We hope that this troubleshooting guide can help you.
Have a great day!