Electronics sometimes fail to power on properly for a number of reason but most issues happen to older devices or those gadgets that have already seen several seasons in its lifetime. It is therefore hardly comforting to know that some of our readers have encountered boot problems on their new #Samsung #GalaxyS6 (#GalaxyS6Edge and #GalaxyS6EdgePlus) devices.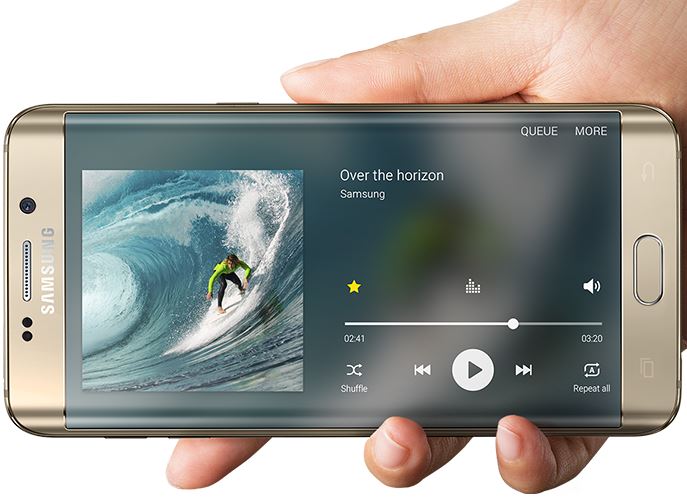 For those looking for solutions for their Galaxy S6 power or boot problems, this post may help. Below are the topics discussed in this article:
If you have #Android issues, you can shared them to us by using the link provided below.
---
Problem #1: Samsung Galaxy S6 won't turn on
When my Galaxy S6 died I tried to plug it into the charger but then the battery symbol did not appear. That had me worried from the get go. Then I go online to try to figure out what happened. I tried the power button and volume down button at the same time and that did not work. And I tried every trouble shooting method out there. I did plug it in when I was trying those methods but still nothing happened. But the first time I plugged it in, the charging cord was really hot. But I don't know I that has anything to do with it. I just really need help with this problem. Thanks — Nate
Solution: Hi Nate. The Samsung Galaxy S6's battery is non-removable so we cannot, obviously, check if it's the reason behind the boot failure. We assume that you have already tried booting the phone in both recovery and download modes so your next best logical step here is to either request for a replacement or repair.
Problem #2: Galaxy S6 does not respond and showing a blue light
My screen is black and unresponsive. The device simply blinks a blue light but nothing more. I have tried numerous key combinations to try and reboot the device, but no luck. The button commands I have tried are:
Power and down volume
Power and up volume
Up and Down Volume and Power
Up/Down Volume with home button
Please advise. — Rich
Solution: Hi Rich. We can see that you haven't tried booting the phone in recovery and download mode. Below are the steps on how to do each of them.
Boot a Galaxy S6 in recovery mode
The main purpose of giving an Android device an ability to boot in recovery mode is to allow factory reset using hardware buttons as well as easy deletion of the system cache.
Recovery mode is a special bootable partition in your phone designed to be one of your tools in troubleshooting. Whether you are trying to wipe the cache partition or do a factory reset because of slow performance or boot issues, recovery mode comes handy. Here are the steps to do it:
Turn off the Galaxy S6.
Press and hold the following buttons at the same time: Power, Volume Up, Home.
Continue holding the buttons until the recovery screen is shown.
Once you see the Recovery Booting… screen, release the three buttons.
We recommend that you try deleting the cache partition first. If nothing happens after doing so, make sure to do a factory reset.
Boot a Galaxy S6 in download mode
If you attempted to root your phone or install any custom ROM prior to experiencing the problem, consider booting it in download mode to see if you can make it to work. Also known as ODIN mode, this mode is a useful when you want to install a new firmware manually. This mode is also useful for technicians if you want them to flash a new custom operating system. Here are the steps:
Turn off the Galaxy S6.
Press and hold the following buttons at the same time: Power, Volume Down, Home.
Continue holding the buttons until the special download screen is shown.
Release the three buttons once the download mode screen appears.
For instructions how to flash your desired firmware, simply use Google to search for more resources online.
Related reading How to unroot Samsung Galaxy S6 Edge to stock firmware
Problem #3: Galaxy S6 keeps on rebooting and overheating
Hello. I am emailing you on behalf of my brother because he does not have a working device.
His phone was recently purchased (2 weeks ago) and is having trouble with power. It will only stay on for 60 seconds then it turns off again. There is no water damage or outer damage to the phone.
It was at first saying the phone was overheated. He let it cool down and now he is getting a message saying the battery temperature is low. Why is this happening and what can he do to fix it? — Erin
Solution: Hi Erin. We think that your brother's battery is to blame here. Two of the common manifestations of a battery malfunction are random reboots and overheating. Since we cannot simply replace the battery on this phone, we suggest that you ask for a replacement or have it repaired somewhere. If this phone is still covered by a warranty, make sure to call or go to Samsung so they can check it first hand. Keep in mind that having it checked by third party technicians may void the manufacturer warranty. If this phone was provided by a carrier, you can also request for a repair or replacement from them.
Problem #4: Galaxy S6 Edge won't boot
Hi, my name is Kashif Saeed, and i've an S6 Edge G925F (International) 64GB model. It's a First Day edition. got it on first day of release. After using for months, ain't get any kinda problem till now. Yesterday while i was driving in a car with my friend, i connected my phone via car's Bluetooth and listening to the music. i got 2 missed calls that time but my hands were busy so i couldn't answer the phone at that moment.
Well right after that, my phone just restarted and i found it got warmed. Since then it's keep restarting and freezing! sometimes it boots till main screen or sometimes it restarts immediately right after S6 Edge shows up or sometimes at Samsung's logo (With stuck sound like aaaarrrrrr, like it gets stuck in-between starting sound).
i've tried to get into a recovery mode, no luck– still stuck at Galaxy screen. i tried to boot into Safe mode, no luck so far. it just keep restarting and restarting freezing!!
i tried to update the firmware via ODIN 3 times because only the download mode is working but now my device is locked so ODIN aint working anymore =P=( i tried to initiate firmware via KIES and Smart Switch as well !! NO LUCK !! =( Help me please !!  — Kashif
Solution: Hi Kashif. If your phone fails to boot in all four modes (normal, safe, recovery, and download), there's virtually nothing that we can provide you at  in terms of advice either. The next best thing for you to do, just like others above, is to resort to either repair or replacement.
If you are amenable to voiding the warranty by opening and fixing the phone yourself, try looking for online resource in order to do the job. iFixit website has recently posted some great guides to fix an issue like this. They also let you buy the necessary tools.
Problem #5: Galaxy S6 vibrates when using fast charger
Hi. I have recently read your guide on troubleshooting charging issues with the Samsung Galaxy S6 but i have a slightly different problem. When i connect my device to its original charger it begins vibrating and producing the noise it makes when connected over and over again as if being plugged in and out several times. This also occurs when i use my power bank with 2A output. I have now resorted to using an older charger from a Samsung Galaxy S2 which charges normally but a lot slower than the S6 charger did. Any suggestions, please help. Yours sincerely S6 user. — Aleksandar
Solution: Hi Aleksandar. It appears that there's no hardware issue involved here as your S6 charges fine using a standard charger. That puts the charger port and battery out of the question, which is good. This means that you may have a firmware glitch that triggers the vibrate function everytime you use the original S6 charger and higher amperage charging devices.
The charging process is governed by your phone's firmware so it's best to troubleshoot it to confirm out suspicion. Below are the things that you can try.
Boot the phone in safe mode
The first thing to do is boot the phone in safe mode. This mode prevents third party apps from running. If you installed rogue or problem third party apps, booting in safe mode will most likely turn up something. Here are the steps:
Press and hold the Volume Down and Power keys for 20 to 30 seconds.
Once you see the Samsung logo, release the Power key immediately but continue pressing the Volume Down key.
Your phone should continue booting up and you will be prompted to unlock your phone as usual.
You will know if the phone successfully booted in safe mode if the text "Safe mode" is displayed at the lower-left corner of the screen.
If the problem fails to occur in safe mode, start uninstalling third party apps until it will be eliminated.
Delete the system cache
If booting in safe mode does not make any difference, try booting the phone in recovery mode to wipe the cache partition. Also known as system cache, this special repository of system files must always be in good working order to avoid slow performance and other unrelated problems from occurring. To delete the cache partition, just follow these steps:
Turn off the device.
Press and hold the following three buttons at the same time: Volume Up, Home, and Power.
When the phone vibrates, release the Power key but continue to press and hold the Volume Up key and the Home key.
When the Android System Recovery screen appears, release the Volume Up and Home keys.
Press the Volume Down key to highlight wipe cache partition.
Press the Power key to select.
When the wipe cache partition is complete, Reboot system now is highlighted.
Press the Power key to restart the device.
Perform a factory reset
If the two procedures fail, your last resort is do factory reset. Not exactly something that you want to look forward to doing but this can be an effective solution to do before you send the phone for repair or replacement. Here are the steps:
Turn off your Samsung Galaxy S6 Edge.
Press and hold the Volume Up, Home and Power keys together.
When the device powers on and displays Power on logo, release all keys and the Android icon will appear on the screen.
Wait until the Android Recovery Screen appears after about 30 seconds.
Using the Volume Down key, highlight the option, wipe data/factory reset and press the Power key to select it.
Press the Volume Down button again until the option Yes — delete all user data is highlighted and then press the Power key to select it.
After the reset is complete, highlight Reboot system now and hit the Power key to restart the phone.
---
Engage with us
If you are one of the users who encounters a problem with your device, let us know. We offer solutions for Android-related problems for free so if you have an issue with your Android device, simply fill in the short questionnaire in this link and we will try to publish our answers in the next posts. We cannot guarantee a quick response so if your issue is time sensitive, please find another way to resolve your problem. 
When describing your issue, please be as detailed as possible so we can easily pinpoint a relevant solution. If you can, kindly include the exact error messages you are getting to give us an idea where to start. If you have already tried some troubleshooting steps before emailing us, make sure to mention them so we can skip them in our answers.
If you find this post helpful, please help us by spreading the word to your friends. TheDroidGuy has social network presence as well so you may want to interact with our community in our Facebook and Google+ pages.