Finally, let go of your cable or satellite TV subscription, but are wondering how to watch some of your favorite channels without it? Well, you're in luck! It's never been easier to watch live TV without a contract or subscription to the big cable companies out there. Nowadays, you can sign up for a cheap streaming service to watch your favorite channels or pick up a streaming device, such as the Fire TV Stick.
---
At A Glance:

How To Watch MSNBC Live Online Without Cable
---
* If you buy through links on our site, we may earn an affiliate commission. For more details, please visit our Privacy policy page.
Follow along below, and we'll show you how easy it is to watch MSNBC without a silly two-year contract with a big cable company.
Streaming Hardware
Before we show you the many streaming services available for MSNBC, there are a few hardware related options working at as well. For example, the Roku Ultra is an excellent option because it has MSNBC available as a dedicated channel.
Similarly, Amazon offers a dedicated MSNBC channel on the Fire Stick and Fire TV. Do keep in mind that you may need a separate account with MSNBC to be able to "log in" to view live TV from that specific channel.
How to Watch MSNBC Live Online Without Cable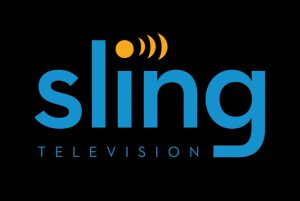 1. SlingTV
SlingTV is one of the best options for cord cutters, offering a la carte channels. There are a few popular options they don't have, such as Fox News, but SlingTV will enable customers to take MSNBC for a spin in one of their packages. MSNBC is actually in their "News Extra" package, which costs a meager monthly fee. Keep in mind that you may need a "core" service to purchase the News Extra add-on. For example, you might need to be already subscribed to the Sling Blue package to add extras to your service. Check it out for yourself below.
Buy it here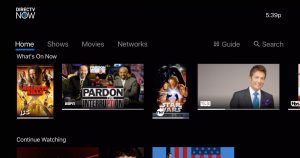 2. DirecTV Now
If you're not familiar with DirecTV Now, it's AT&T's new live TV streaming service. It had a bit of a rocky start, but it's an all-around dependable service. They offer access to all of your favorite news channels as well, including MSNBC. To get access to these channels, you'll need to be signed up for DirecTV Now's "Live a Little" monthly package.
The downside to DirecTV Now is that it isn't necessarily a la carte like Sling TV, so you're not able to get as cheap as a service.
Buy it here

3. Hulu
A lot of regular video streaming providers are trying to compete against the big cable and satellite TV companies heavily. One of those is Hulu, offering a new service called Hulu TV. If you sign up for Hulu with Live TV, you'll get access to MSNBC as well as a ton of other news channels. You can watch them live or on-demand.
Hulu with Live TV will cost you a monthly fee, but as part of that package, you get the regular Hulu streaming package bundled in, so you can still watch your favorite shows that aren't streaming any longer. Check it out below.
Buy it here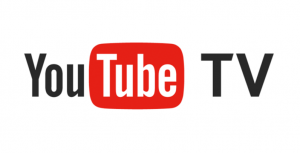 4. YouTube TV
YouTube TV offers access to MSNBC as part of its monthly subscription. However, it can be difficult to access. YouTube TV ever since it launched has been plagued with issues, such as lengthy outages. YouTube TV also highly depends on what "market" you're in to play content from MSNBC and similar channels.
If you want to give it a shot, YouTube TV does offer a free trial before charging you that monthly price point.
Buy it here
Watch MSNBC Live Online Without Cable Verdict
One downside to cable, satellite, and cord-cutting streaming TV services is that your channel availability all depends on what "market" or region you live in. This is because of contracts and a lot of red tape around these channels. That said, be sure to check out these service's free trials to make sure they work in your area.

* If you buy through links on our site, we may earn an affiliate commission. For more details, please visit our Privacy policy page.