It's no secret that TV subscriptions with typical cable providers have gotten out of this world expensive. Not only is your monthly bill on the pricey side of things, but these cable companies make it near impossible to exit your contract without incurring outlandish fees. A few years back, I distinctly remember canceling a contract because we could never get a decent enough signal to watch our favorite TV shows. Upon canceling, this local company ended up charging me a hefty fee to end the contract. Situations like this are relatively common from cable and satellite TV providers, and it's something you never want to run into.
That's why "cord cutting" has become so popular. However, some people are nervous about it, not being able to watch their favorite channels. But, that's nothing to worry about. Streaming providers are competing heavily against the big TV providers, offering much of the same of what they offer. Just one of those channels is Fox News.
Follow along below, and we'll show you how you can watch Fox News live without any cable or TV subscription.
Streaming Devices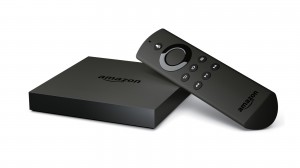 Streaming devices are just one way to watch live channels like Fox News. In fact, there are tons out there that support the Fox News channel, including the Amazon Fire TV Stick (and most other Fire TV streaming devices), the Roku, and even the Apple TV. They all support the Fox News channel, allowing you to watch live TV on them.
Of course, if you'd rather sign-up for a cord cutting service, many of these devices have apps that you can use to watch Fox News live. For example, if you'd rather watch Fox News live through the Hulu app, it's as simple as downloading the app onto your Fire TV or Roku, logging in, and then finding the channel.
We'll list all the streaming services that support Fox News below, but be rest assured, if you're not using a phone or tablet to watch, the apps for these streaming services can all be downloaded on the devices we just mentioned.

Buy it now: Amazon (Fire TV)
Buy it now: Amazon (Roku)
How To Watch Fox News Live Online Without Cable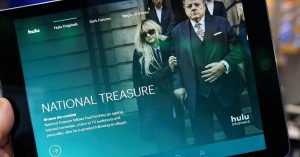 If you haven't heard yet, Hulu now offers Hulu with Live TV. You can watch Live TV and stream on-demand with this additional service/expansion from Hulu. And, of course, one of the many channels it offers is Fox News.
Keep in mind that Hulu with Live TV is a little pricier than regular Hulu. You're looking at spending a monthly fee on it, but this does come with regular Hulu streaming bundled in the package. If you're not sure about Hulu with Live TV, there is a free trial you can check out before signing up to make sure you enjoy the interface and can watch all of your favorite channels.
And like we already said, you can download the Hulu app to watch live TV on the Roku, Fire TV, Apple TV, and most other devices.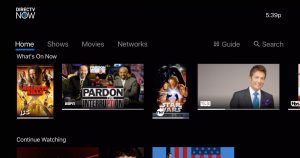 DirecTV Now is another place you can watch live Fox News content. DirecTV Now is streaming serviced that came about after AT&T bought the company, so there are chances that if you have an AT&T phone service, you'll be able to get added discounts if you sign up for DirecTV Now. You'll have to consult your account to find out.
Watching Fox News on DirecTV Now is particularly nice because Fox News is apart of the streaming service's "Live a Little" package. This is their cheapest package, meaning you're only going to be paying a fair amount a month for a little over 60 channels, with Fox News being one of those.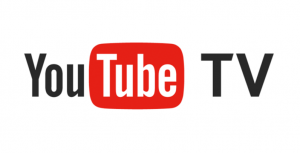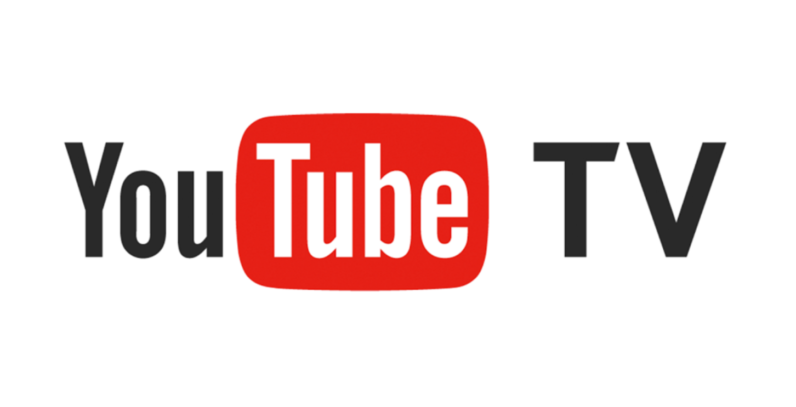 YouTube TV is another place you can watch Fox News' live content. It'll set you back a monthly fee, but you'll get Fox News as well as a bevy of other channels. The only downside is that YouTube TV is available on a limited amount of devices — you won't be able to watch it on the Roku or Fire TV.
If you want YouTube TV, you'll need the Google Chromecast, a supported Android TV, an Xbox One, or a support Samsung or LG Smart TV to get the YouTube TV app.
Next, you can also use a Fubo TV subscription to watch Fox News live online without cable. FuboTV is primarily geared towards sports lovers, providing a bevy of sports content-related channels to that group of viewership. FuboTV, however, does allow you to watch Fox News. Plans start at a monthly fee. First-time subscribers get a discount off of their first month, and there's a one-week trial available.
You can also use the Fox News app to watch it live online without cable! Popular belief says that you need a cable subscription to sign-in, and while that is true, you can also use one of the above services to sign-in. It still requires a subscription to one of those above services so that you can log into the Fox News app; however, that's far cheaper than a cable subscription. That also means that you can easily watch Fox News, live, on the go, without having to load up one of these streaming platforms.
Get your Fox News app for free below.
Download it now: Google Play
Use someone's cable login
Let's face it; cable subscriptions are expensive. It's a hard bill to swallow every month. Depending on your package and channels purchased, you could easily be looking at a hefty amount per month. That's why many have left cable subscriptions are using many of the services above.
However, what if you know someone that has a cable subscription, and is willing to let you use their login? That's a great way that you can watch Fox News Live Online. You don't have to have cable yourself to watch it, because you can use someone else's account. If you can obtain their login information, you can watch Fox News online.
To get started, get that login information on hand. Then, you can head over to www.foxnews.com/go on your desktop or laptop. Alternatively, you can download the Fox News Go app on your phone. Then, you'll need to make a Fox News account, and sign in with a supported cable subscription package (the credentials you obtained earlier).
Contact your provider
If you don't have Fox News on your streaming service or provider of choice, the best you can do is call them up and ask for them to bring the Fox News Channel (FNC) to the service. Outside of that and the options we showed you above, you may have to revert to a cable subscription if Fox News is a must have in your home.
How To Watch Fox News Live Online Without Cable Verdict
As you can see, you can easily watch Fox News without a cable subscription. Any one of the services above will work phenomenally for you, although we recommend shying away from YouTube TV due to the limited amount of devices it's available on.