One of the big problems with TV streaming services (and TV in general) is the contract obligations and streaming rights. It makes it difficult for consumers all over the United States to be able to watch the same content. For example, you might be excited to catch, say, the Game of Thrones season finale at your home on Orlando, Florida, but you're vacationing in Little Rock, Arkansas where that channel just isn't available. Or, maybe you're travelling abroad where you can't catch any US-based TV shows at all. It's a frustrating situation, but thankfully, one that can be resolved fairly easy with a VPN. If you follow along below, we'll show you how you can keep DirecTV Now and all of its channels unblocked and available for viewing at all times. Here are our top picks.
* If you buy through links on our site, we may earn an affiliate commission. For more details, please visit our Privacy policy page.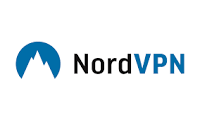 NordVPN is easily the best VPN for accessing your favorite content and channels on DirectTV Now, no matter where you are. One of the great things that NordVPN has going for it is its arsenal of over 4,000 servers across sixty countries. Not only will you always have the fastest Internet speeds because you'll always be in close proximity to a server (the closer you are to a VPN server, the faster the Internet speed will be), but you'll also have plenty of US-based servers to choose from for bouncing between markets where your favorite channels are available. This also means that you'll be able to hook up to DirecTV Now while travelling abroad by connecting to a server in the United States.
NordVPN will keep your data secure and private as well with a 256-bit AES encryption key, a SHA256 authentication key, DNS and IPv6 leak protection, and an automatic kill switch.
Get it now: Here


ExpressVPN is another really good option for catching all of your favorite shows on DirecTV Now, whether you're travelling abroad in the United Kingdom or at home having trouble connecting to a channel because of market complications. It doesn't have nearly as many servers as NordVPN, having only a little over 1,000 in its arsenal spread over 94 countries. That's a lot more area to cover, but ExpressVPN's servers are optimized for video streaming, meaning you should only get speed and efficiency when connecting up to DirecTV Now. With a couple of servers based in the United States, you'll be able to watch DirecTV Now content from anywhere in the world where there is an Internet connection. The 30 day risk free vpn trial also makes this a great DirecTV Now VP or even Netflix VPN.
ExpressVPN takes your data and privacy seriously, offering a security package similar to NordVPN with a 256-bit AES encryption key, SHA256 authentication, and a handful of other security features.
Get it now: Here
Next up, we have VyprVPN. With servers based out of the US, you'll be able to watch your favorite DirecTV Now content from anywhere; however, VyprVPN also works great for increasing Internet speeds at home. When you connect up to VyprVPN, the service masks your IP address and encrypts your traffic so that your ISP cannot see it. That means your ISP cannot identify the content that you're watching, and therefore cannot throttle any content, whether you're watching DirecTV Now, Netflix, or something more community driven like YouTube. VyprVPN takes your security seriously, offering the same security package that NordVPN and ExpressVPN do.
Download it now: Google Play
CyberGhost is another really good one to choose from. They have a handful of servers in the United States, so connecting up to a US-based server to catch your favorite DirecTV Now shows atc ertain times while abroad shouldn't be an issue. Similar to ExpressVPN, servers are optimized for speed and performance, so bringing down video content from DirecTV Now should be fairly quick and snappy. CyberGhost does care about your privacy quite a bit, so they keep your data away from prying eyes with a 256-bit AES encryption key and SHA256 authentication. An automatic kill switch is built-in so that your data stays protected even after a VPN drop.
Download it now: Google Play
Last on our list is StrongVPN. This is a really great VPN, allowing you to watch your DirecTV Now content while abroad; however, StrongVPN's strengths sit in security. That said, your data is under lock and key with a massive 2048-bit RSA key. It's virtually unhackable, but on top of that, you get a 256-bit AES encryption key as a second line of defense in addition to SHA256 authentication. We have noticed that, likely due to this type of encryption, Internet speeds are not as good as they could be.
Download it now: Google Play
Verdict
If you're having trouble accessing your favorite channels and content on DirecTV Now because of the location you're tuning in from, any one of these VPNs will get you out of this bind. We do recommend going with NordVPN, as you're likely to get not only the best features, but the best Internet connection speeds there as well.
* If you buy through links on our site, we may earn an affiliate commission. For more details, please visit our Privacy policy page.